The Dusty Weasel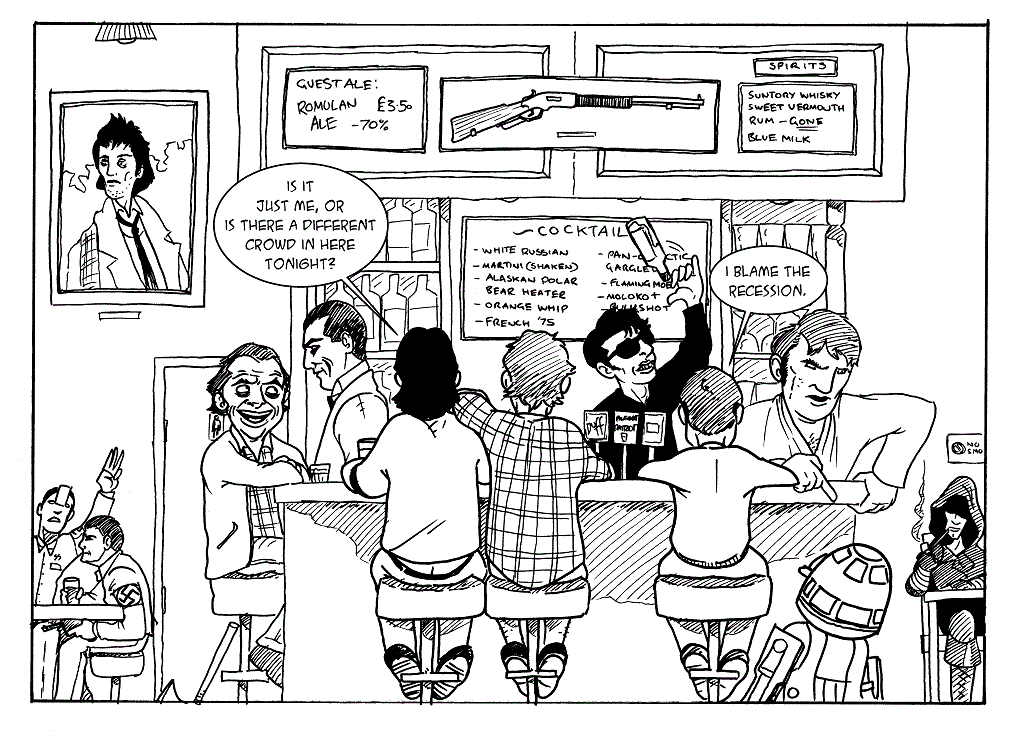 So our heroes have retreated to their favorite watering hole The Dusty Weasel. We had a lot of fun with this strip, there are a lot of great bar/pub scenes that we wanted to include but we only have so much space.
Can you count every reference in the strip? Bonus points if you can name the film/TV show it's from. Answers in the comments below and we'll organize a prize if someone gets them all.
Curious about The Acquirers? Read more about the comic here.
Written by Stephen Flockton and Illustrated by Ashley Walker.