You know who should've won an Oscar? Crispin Glover. And not for his generation-jumping performance in Back to the Future. He should've won best supporting actor for Charlie's Angels. McG's girl-power soft porn masterclass casts Glover as the sinister henchman, "creepy thin man". Signified by The Prodigy's 'Smack My Bitch Up', Glover's is a finely tailored, sword-cane wielding presence, expressionistic and smoking intensely. Sporting an absurd run and smelling a lock of hair (freshly pulled from Drew Barrymore's scalp), he's silent except for maniacal laughter or, when cornered, loosing a bizarre bird-scream as he charges.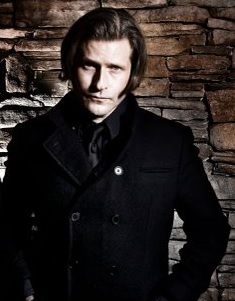 Glover's Angels performance is just a glimpse into his work though. For over two decades, Glover's performed his Big Slide Show, reading from Edwardian books he's defaced to tell altogether different, and more unnerving, stories. As Crispin Hellion Glover he tours the films he's directed around the world, in person, with the slide show. Unlicensed to any distributor and existing only in film prints (no digital, no piracy), Glover's directorial work exists outside of the film industry, funded by his other endeavours. His fee for Angels, for example, paid for the chintzily luscious sets of It's Fine! Everything Is Fine., his remarkable second film – about a psychosexual killer with severe cerebral palsy and a fetish for women's long hair – and sequel to the surreal What Is It?, which featured (among other things) many cast members with Down syndrome, naked women in animal masks, a character in blackface and snail dissection.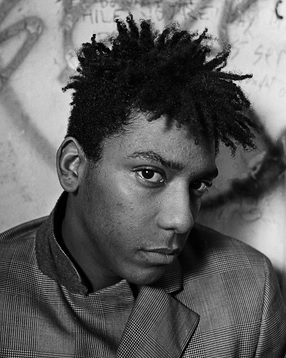 DC hardcore band Bad Brains were also unusual for several reasons. Unusually for a punk band, they were black. Even more so, Rastafarian. Rather than 'vocals', 'lead singer' or 'voice', increasingly eccentric frontman H.R. was simply credited on their sleeves as 'throat'. It's a physicality of approach shared by Mike Patton, recently suggested as the rock singer with the greatest range, at over six octaves; an approach in the region of the astounding Diamanda Galás or Lamb of God's demon-from-hell voice, D. Randall Blythe. If Phil Anselmo is the 'man of many bands' then Patton is the man of many voices. And many bands to fit them. Namely:
Faith No More (1989 – 1998)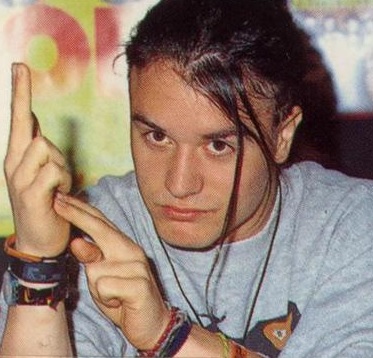 Faith No More were always odd. Alternative rock on the surface, unusual tempos and thick, elastic basslines vied with guitar, presided over by unfeasibly-named Roddy Bottum's icy keyboard. When they recruited 21-year-old Mike Patton as vocalist for their second album though, the oddness reached another level. Exploding the range of vocal contributions, Patton brought grand scale and bombast to The Real Thing, with everything from r&b delivery and the whiteboy rap of 'Epic' to big melodies like 'Falling To Pieces'.

FNM crafted their masterpiece though, with the subsequent Angel Dust – a majestic, wildly inventive piece of terrible beauty. It's packed with bounding rhythms and sonic punch, singalong choruses ('Everything's Ruined'), bruising workouts ('Caffeine') and leftfield curveballs ('RV''s jaunty portrait of white trash self-loathing). Oddly fresh and unnervingly timeless to this day.
Mr. Bungle (1984 – 2000)
Formed while Patton was still in high school, Mr. Bungle released their first album between The Real Thing and Angel Dust, and for nine years strode the earth as a garish, jazz-funk nightmare. With signature jarring switches in both music and vocals, Bungle presented an ADHD channel hop through a Zappa eclecticism of disco, metal crunch, crooning, ska, fairground organ and free-jazz skronking. Patton sweeps from distorted growls to sweet, blue-eyed soul, always punctuated with unexpected bursts of threat. It's an experience that oscillates between hilarious and terrifying, with passages of lumbering, bludgeoning repetition. 'My Ass Is On Fire' may have invented a genre called circus metal, while offering to carve a smile in your face.

Faith No More may have been accused of Bungleisms on later records (especially when Bungle's guitarist joined them for an album) but they never went as far out as this. If the dreamy '60s orchestration and warped pop of the likes of 'The Air-Conditioned Nightmare' made their third and final, California, a (relatively) more conventional left turn, the demented r&b serenade of 'Vanity Fair' gave Bungle a suitably crowning send-off.
Fantômas (1998 – )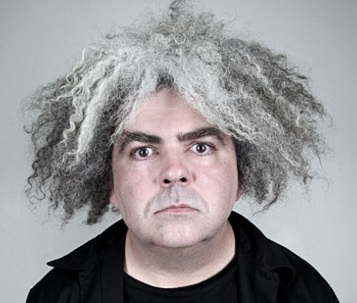 Who could someone like Patton form a 'supergroup' with? Well, exceptionally coiffured Melvins guitarist Buzz Osborne; Slayer drum legend Dave Lombardo; and bass player Trever Dunn from, well, Mr. Bungle. Not your usual supergroup, Fantômas's work – written solely by Patton then taught to the band – consists mainly of wordless, irregular microsongs (30s at their shortest), filled with horror movie atmospherics and explosions of thrash. The band can slip into walls of riffage or tight playing without warning. Songs can be picked up, shaken by their scrawny neck and dropped in a matter of seconds. Indecipherable and wholly unpredictable, the Fantômas audio experience can be akin to having a demented simian gripping your ears and screaming in your face with rage and panic.
Fantômas are also big on album concepts. From their eponymous debut (each song a page of a graphic novel), through The Director's Cut (covers of soundtrack music) to the terrifying clown music of Suspended Animation (each song a day from a calendar illustrated by Yoshitomo Nara). If Director's Cut sounds normal there, the brutal madcap thrash of their 'Godfather' cover shows how far these interpretations stray from both the originals and more traditional rock. Their most ambitious work though is Delirium Cordia. Sheathed in gorgeously dark Max Aguilera-Hellweg surgical artwork, it's 75 minutes of what could be called 'horror ambient'; rolling drifts of anxiety-edged mood music. A dread atmosphere of perpetual unease – taking in everything from typing, choirs and mechanical howling to what sounds like insects feeding – Cordia exists as an immersive experience unto itself, without definition. It could easily soundtrack a Crispin Hellion Glover movie.
Tomahawk (1999 – )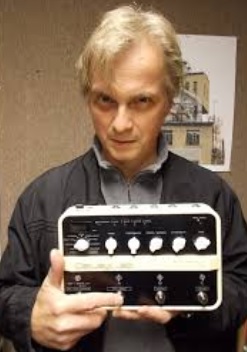 Patton's other supergroup, Tomahawk gathered the Melvins' bass player, Helmet's former drummer and Duane Denison, the guitarist of rabid headcases The Jesus Lizard. (The Ministry documentary Fix memorably features The JL's frequently-shirtless frontman David Yow claiming to have inducted a young Al Jourgensen into the profession of giving head at bus stations for money.) Tomahawk forms a bridge between Fantômas's all-out experimentation and the skewed alt-rock of Faith No More. Their eponymous debut is a slab of strutting, spare and atmospheric rock, but still obviously Patton on tracks like 'Flashback's gender confusion and 'POP 1', with its screamed refrain of 'THIS BEAT COULD WIN ME A GRAMMY!'
Their faster, harder sophomore, Mit Gas, condensed their formula to murmured, threatening verses and crazed choruses, but it still allowed for surprises like the Spanish-sung, environmental torch song 'Desastre Natural', next to the raw and frantic 'When The Stars Start To Fall'. Tomahawk's greatest so far though is Anonymous. Drawing on Native American music of the 19th century, Anonymous's synthesiser-infused compositions, with fragile guitar, form a glorious and potent, rhythmic record, with flashes of transcendent beauty like 'Mescal Rite 2'.
And that's just a start. Patton is the kind of artist – like The Fall, or Willie Nelson, or The Wu-Tang Clan's dynasty – whose labyrinthine discography is built for the Wikipedia age. Much of his work appears on his own Ipecac Recordings label. There's his solo album of just vocal noise, recorded in hotel rooms (Adult Themes for Voice) and his album constructed with turntablists (General Patton vs. The X-Ecutioners); his screaming-and-feedback collaboration with Japanese noise kingpin Merzbow (Maldoror's She), his album of vintage Italian pop songs (Mondo Cane) and his surprisingly solid, long-awaited pop rap album, bolstered by icons of hip hop's leftfield (Peeping Tom). And then there's Patton's film soundtracks, his work with avant garde composer (and Mr Bungle producer) John Zorn, all the collaborations (with everyone from Sepultura and Dillinger Escape Plan to Björk and Kid 606), and on and on. And just as Crispin Glover returned to the industry for Hot Tub Time Machine, and is angling to be Marvel's new Doctor Strange, rumour suggests that the sporadically reunited Faith No More could be working on new material…