A while ago, I read an intriguing review of HBO's comedy drama Girls. It talked about how the main characters were flawed and 'real'. This seemed intriguing to me, given the lack of 'real' characters on TV. The review also said that the show did not ask you to like any of these girls. That statement interested me particular, as I like to write unlikeable, or at least highly questionable, characters in my own fiction writing. It was with these comments in mind that I approached the first season of Girls.
The first thing I found myself questioning was, 'Is this really a comedy?' Drama, yes, definitely. But the show is supposed to be funny – and with Judd Apatow exec producing, you would expect it to be funny, right? I didn't find it funny. Maybe that's just me. I saw the following comment by Apatow in The Guardian recently:
'Apatow says he's recognised similarities in some of the criticism received by Girls, Lena Dunham's much-discussed HBO series. "Some people think Lena is hysterical, and they watch her stumble her way through her 20s," he says. "Other people take great offence to it, as if she doesn't understand that she's commenting on the mistakes that people make, about girls who feel self-entitled and are experimenting in a self-involved way."' (The Guardian)
Maybe I'm just not clever enough to pick up on the supposedly funny commentary?!
I found the show difficult to get into. The pacing is all over the place, and I was never sure where it was going with any of the storylines. On the one hand that certainly made it intriguing, and I did watch on just to see how it might work out, but I didn't feel compelled to keep watching it like I do with a great show.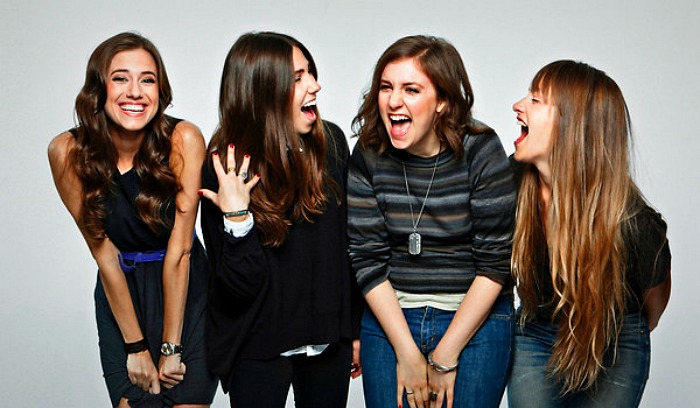 The characters are flawed, and completely unlikeable most of the time. While I think it is great to see characters (especially female ones) who make questionable choices, I needed them to have some redeeming qualities. I just didn't like any of them. And yet it was comforting to see them make so many awful mistakes. I'm ashamed to say that I did think to myself, 'I'm glad I was never that stupid.' The show made me feel guilty, like some kind of dirty voyeur, as I waited eagerly to see what ridiculous thing these idiotic girls would do next.
Their behavior, for me, felt ridiculous to the point of absurdity. These were clearly not real girls, nor would they ever be real friends. I couldn't understand why so many reviewers were talking about the show being 'raw', 'edgy', and 'real'. I didn't feel like any of these applied. While some of the concepts I could relate to – Marnie's safe but boring relationship with Charlie, for instance – mixed up with everything else, it lost any emotional depth it might have had.
One thing I did love about this show was the music. There are some great tracks on the soundtrack, most especially Tegan and Sara's cover of the Rolling Stones' 'Fool to Cry' (although if any of you know me, you should already know that I am a crazy Tegan and Sara fan). Other notable tracks include: 'White Nights' by Oh Land, 'I Love It' by Icona Pop featuring Charli XCX, and 'Wishes and Stars' by Harper Simon.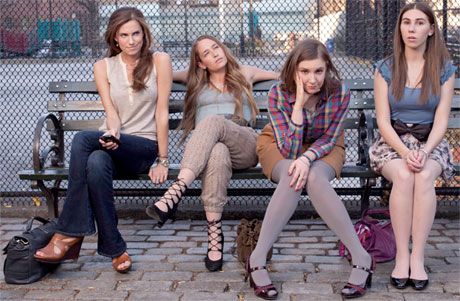 Verdict: Interesting drama about twenty-something women making mistakes, and there's not much else out there like it. Worth a watch, but missable.