According to The Guardian, one reason they had to destroy the hard drives with information from whistleblower Snowden is because British Intelligence Officers felt that people could spy on their office using lasers. Yep, that's right. I was reading the article and wondering if I had managed to fall asleep and wake up in a James Bond film. But no, this is actually going on…
Apparently, with the help of advanced laser technology, lasers can be used to listen in on conversations. They are able to detect sound waves as they pass off objects in a room. Sure, they aren't able to decode entire conversations, but they can at least tell you the number of speakers. I'm not so sure how this kind of surveillance could have posed a threat to The Guardian, but I'm no spy.
I am a long-time fan of spy stories. As a child, one of my favourite games was to force my parents to pretend that there was a black out (I was fascinated by power cuts, to this day I'm not sure why) and I would crawl around the house (on a pre-determined path). The object of the game was to not be seen by either parental unit. I'm sure you can guess that I was not very good at this – although I'm sure my parents indulged me in my game more than they needed to.
As it happens, this weekend I watched the original Bourne trilogy back to back (I had never seen any of them before). With everything that is going on in the news at the moment, it felt rather appropriate to be basking in the glory of a good ol' spy thriller. Sure, Bourne wasn't a spy per se, but the assassin used by spies and government agencies, but the plot could easily have been lifted straight out of a straight-shooting spy story.
I wanted to share some of my favourite spy stories: from fiction to real life, from tv and film to books and songs.
Film and television spies
James Bond: Bond is the ultimate spy: suave, sexy, and reckless. Sure, this could easily fall under 'books', but lets be honest, how many of us have really read a Bond novel? Well, not me. I'm a Bond film fan though. Sean Connery is of course the best, but Daniel Craig should be proud. Casino Royale and Skyfall (we don't talk of the travesty that was Quantum of Solace) have modernized Bond and made him thoroughly cool again.
The Lives of Others: This German film will make you question everything you ever thought you knew. When I first saw The Lives of Others, I spent the next week mulling over the philosophical and ethical question raised. It was both heartbreaking and uplifting, and incredibly well made. I recommend everyone see this film.
True Lies: For something on the lighter side, True Lies never fails. Arnold Schwarzenegger, Bill Paxton, Jamie Lee Curtis, and Eliza Dushku – what more could you want?! Oh, I know, Jamie Lee doing some sexy dancing. Win! This film has it all: intrigue, action, scandal, politics, lies, and lots of laughs.
Chuck: This show is essentially the boy version of the princess myth for girls – as in Pretty Woman, The Princess Diaries, or Ever After. Yes, even ordinary girls could be swept of their feet at any moment, brought into a life they have always dreamed of (barf! Ok, some girls want this…). What do boys want? To be action stars, of course! Chuck Bartowski is a computer geek who falls into the spy game by accident. His failings as a spy make him vulnerable and completely loveable – at least for the first three seasons.
Phineas and Ferb: If you want to know the truth about the coolest secret agent ever, you may be surprised. His name is Perry (Agent P), and he is unnaturally coloured platypus. He has an awesome theme song and an incompetent nemesis with a library of sob stories from his youth. Perry has all the cool toys a good spy should never go without and he always puts his loved ones first. Truly the best spy ever.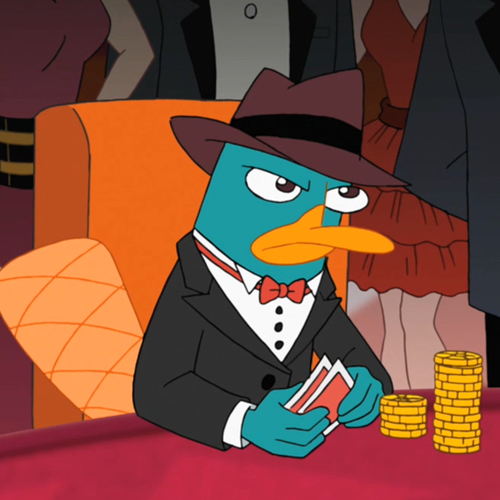 Literary fiction and real-life spies
The Garden of Forking Paths by Jorge Luis Borges: This short story absolutely blew my mind. I'm not sure what else I can really say about it other than this: read it. If you only read one short story before you die, please let it be this one. Ever since reading it, I have wanted to write something like it. But I know that anything I might write that is remotely inspired by it would be pathetic imitation. This story is spy perfection. You can read it here.
The Quiet American by Graham Greene: Greene is one of my favourite writers ever. I devour his books – they are easy to read without talking down to the reader. He gets on with telling a good story without trying to bombard me with arrogant literary techniques. He is brilliant. I studied this novel in a Philosophy, Literature, and Film class at university. Greene drew on a lot of his own experiences to write the novel, and it feels fantastically real. He tells the story of the beginnings of the CIA – and how we didn't guess it would all go wrong from then on is a mystery to me! Amazingly, I also think Philip Noyce's film version of this novel manages to live up to the text.
My Silent War by Kim Philby: Ever heard of the Cambridge Five? What about the novel and film Tinker, Tailor, Soldier, Spy? Well, Kim Philby was the real deal. He was a high-ranking British Intelligence officer – and a Russian spy. The man even had an OBE before defecting to Russia! I am not usually a big fan of autobiography, but this one is great. To read the tale of an actual double agent – one who does not apologise for his actions or try to make you understand (he just tells it as it is) – is a thrilling experience.
Female Civil War Spies: My personal favourite is Elizabeth Van Lew, who 'sent coded messages to Union officers, often using invisible ink and hiding the dispatches in hollowed-out eggs or vegetables.' There were a surprising number of important female spies during the American Civil War. Their stories are fantastic and they should always be remembered. At the end of the day, being a spy can be a noble act if it means protecting your country and family. But never forget the danger they put themselves in day in day out.
Songs
Every Breath You Take by The Police: Most people think of this as a straightforward stalker song – if there is such a thing. However, I like to think of it as a spy song. Less creepy, more awesome.
Secret Agent by Melissa Etheridge: I'm not sure this song really counts as a spy song. On the surface, it is the tale of a spy – or at least a femme fatale… or is it? The song is also making references to lesbians: 'All the girls are relieved / She's working for the other side.' But she does remind us of a very important lesson when dealing with spies: 'What you see ain't always what you get.' Word.
Somebody's Watching Me by Rockwell (featuring Michael Jackson): I happened across this song in a 25 minute Michael Jackson mega mix I had in high school. It took me a long time to find the song it was originally from, and to be honest, MJ's chorus is the best thing about the song. But it is fun and does make me feel super paranoid. And in this day and age, shouldn't I be paranoid?
Secret Agent Man by Johnny Rivers: This is the quintessential spy song. I'll let the man do the talking:
The recipe for invisible ink
In case you are inspired by all this talk of spies, I will leave you with an excerpt from The Spy's Bedside Book (which, in turn, is quoting Bernard Newman)…
Take a spot of lemon juice. Use a perfectly clean nib. Dip it into the lemon and write a message on a piece of paper. Allow the juice to dry and there will be nothing to be seen. Run a hot iron over the paper and the writing will return – faint and light brown in shade.