Interviews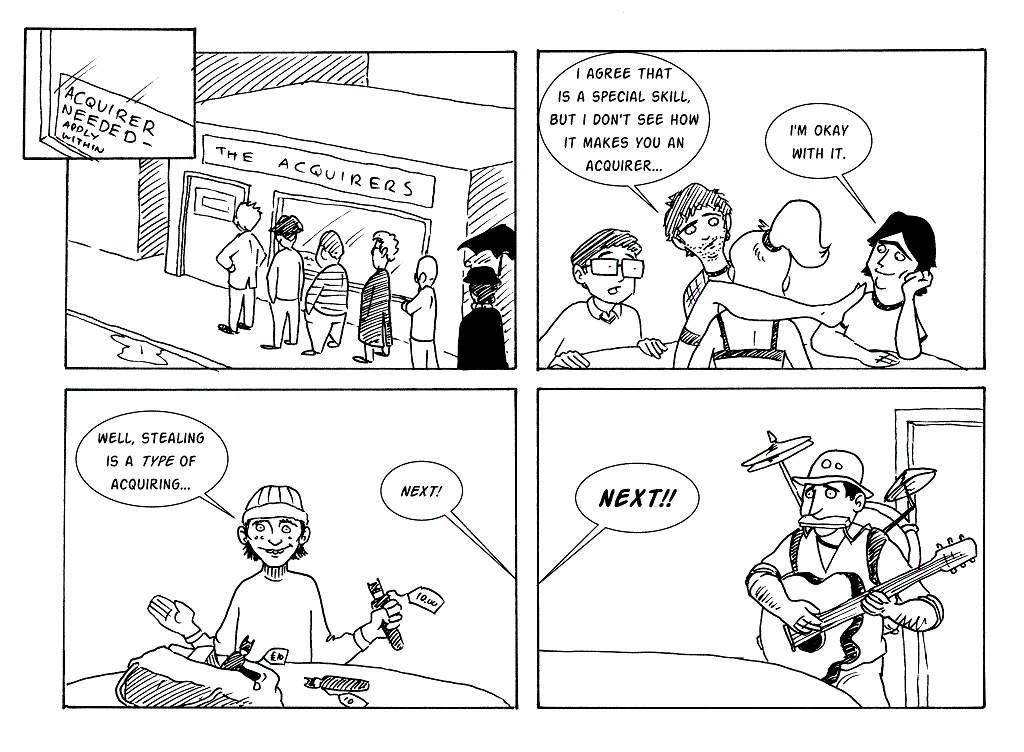 The original pitch for the queuing panel was top have the crew from classic british  film The Full Monty recreating the famous dole queue  scene Unfortunately they are not particularly visually striking and so you get Mary Poppins instead. Enjoy!
Curious about The Acquirers? Read more about the comic here.
Written by Stephen Flockton and Illustrated by Ashley Walker.