With Halloween on the way, everyone has ghosts and ghouls on the brain. But terrifying feats are represented year round in the horror genre – on TV, in film, novels, and graphic novels. Many critics deride the genre, unappreciative of it's reliance on eliciting primal emotions in its audience, playing on people's fears to have a reaction rather than strong character development, for instance. Horror, like other speculative fiction genres, has often been on the fringes of popular consumption. However, with shows such as American Horror Story and cable networks taking an interest in investing the time and money it takes to create a truly terrifying set and story, horror is making its way further into the public psyche.
That isn't to say that horror is new to our television screens. In fact, there's a long history of horror on television following the anthology format that American Horror Story has adopted – though where AHS differs is that each series is a self-contained story, whereas its predecessors in the genre tended to have each episode as its own stand-alone story. What elements of these shows made them scary? And what can we learn from the successes and failures in the genre?
Horror as a genre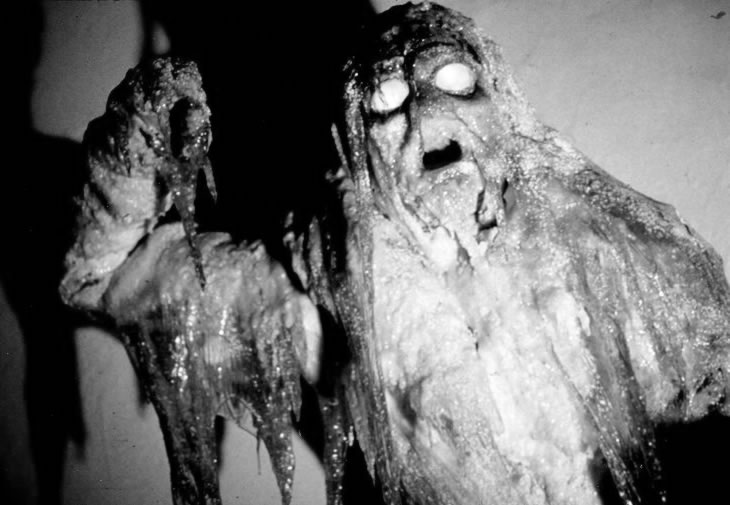 The horror genre is 'designed to frighten and panic, cause dread and alarm, and to invoke our hidden worst fears, often in a terrifying, shocking finale, while captivating and entertaining us at the same time in a cathartic experience.' While having supernatural elements and terrifying creatures/monsters is common in horror, that doesn't mean that anything with fantastical creatures is horror. This is particularly so with more recent exploits in the genre. For instance, vampire-centric shows like Buffy the Vampire Slayer and The Vampire Diaries aren't generally labeled as such (occasional episodes of Buffy can be argued as falling with the horror genre), and certainly the emotionally sludgy Twilight series is NOT horror (except for horrifically poor scripts, acting, etc). Other supernatural series that don't quite fit into horror are shows such as Supernatural, Grimm, Sleepy Hollow, Teen Wolf, and so on.
The difference between horror and other genres is that to really be classified as horror it has to intentionally set out to evoke an intense physical and/or psychological reaction from the viewer (or reader). This response is a kind of automatic response to fear – fight or flight. It can't be simply weird, out of the ordinary, or even shocking, it must be terrifying. Creators of horror works are akin to sadists, hoping to cause discomfort in their audience. It is in this effective and emotive realm that horror finds its strengths – by presenting us with something truly horrifying we are forced to confront certain ideas about the world. Having had such a strong reaction to the narrative makes it almost impossible for the audience to walk away without stopping to think about what they have just witnessed.
TV's graveyard of horror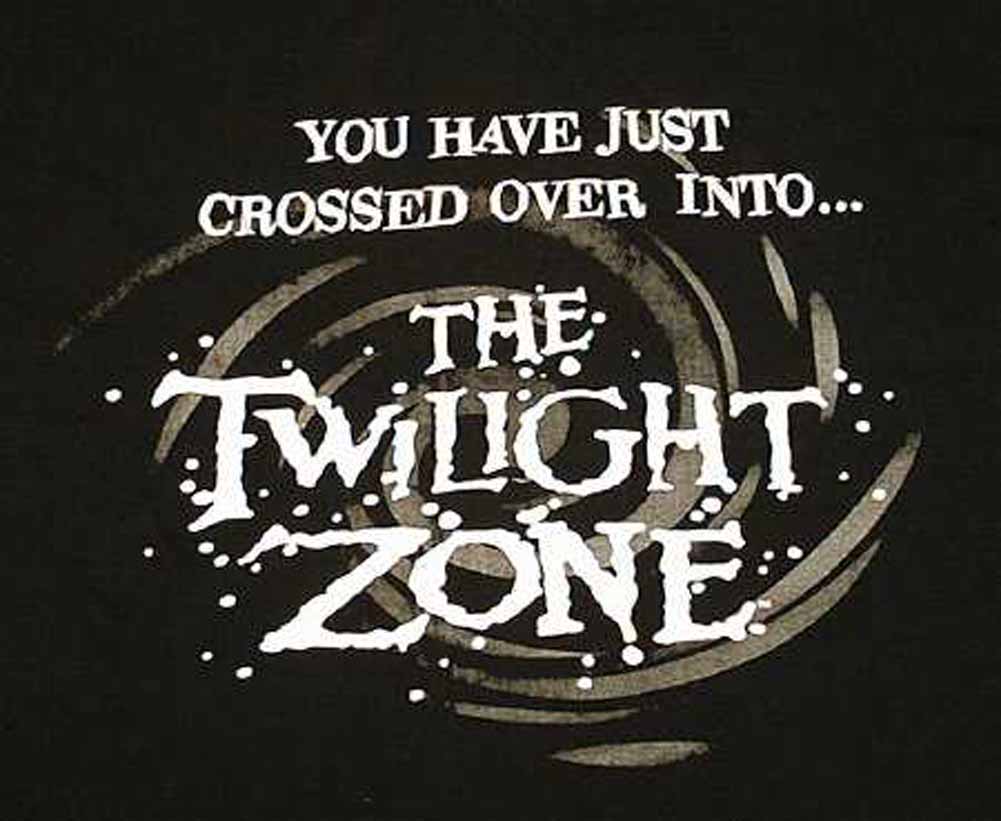 Probably the most famous, and certainly one of the earliest examples, of horror anthology series on TV is The Twilight Zone. The series included aspects of fantasy and science fiction, but the stories were meant to be disturbing and unsettling for the viewer. During the show's five season run, from 1959 to 1964, it featured a number of actors who would go on to be big names, such as Dennis Hopper, William Shatner, Burt Reynolds, Leonard Nimoy, and Robert Redford. It has lived on since its cancellation with a strong cult and critical following. In 2013, it was voted the third best-written TV series of all time by the Writers Guild of America. Each episode was half an hour long and finished with a bizarre twist, many of which had a moral lesson to them.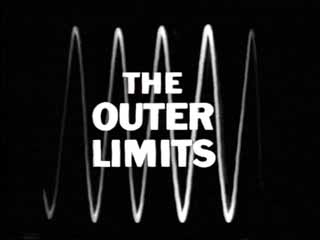 Similar to The Twilight Zone was 1963's The Outer Limits. The Outer Limits had a far greater emphasis on science fiction while The Twilight Zone had a heavy focus on fantastical and supernatural elements. The series relied heavily on suspense and mystery within each episode. Both Leonard Nimoy and William Shatner also appeared in The Outer Limits, with a few of the creatures used in the series reused in Star Trek years later. In 1995, the series was revived and ran until 2002.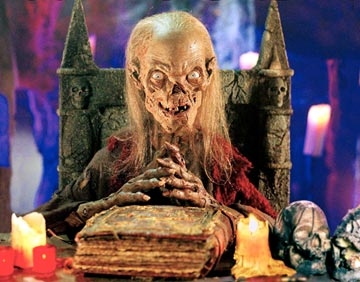 In 1989, HBO decided to try out its own horror anthology series with Tales From the Crypt. Like The Twilight Zone and The Outer Limits before it, the series opened and closed with a narrator, this time the narrator was a Crypt Keeper with a mean sense of humour. The series featured many notable people in both production and acting. For instance, Robert Zemeckis, Joel Silver, and Richard Donner were involved with producing and directing the series, while stars from Iggy Pop, Demi Moore, and Arnold Schwarzenegger, to Steve Buscemi, Brad Pitt, and Eddie Izzard all featured as guest stars. Being on HBO meant the series had a greater license with violence and gore than a show that appeared on any of the major networks at the time, something that seems to have paved the way for new shows like American Horror Story.
Murder House, Asylum, Coven, and Freak Show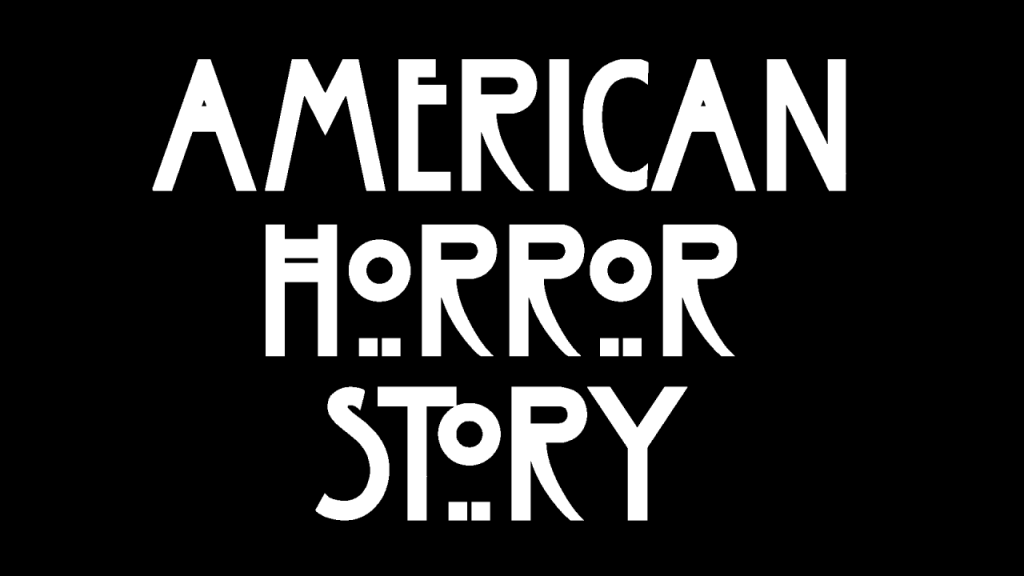 American Horror Story is an anthology series, similar to those that went before. However, instead of having each episode be self-contained, each series is created as it's own miniseries (like many of the latest anthology style shows from cable networks, such as True Detective). The brilliant thing about a series made up of miniseries is that the story doesn't get old, there's always a new core idea at the heart of the story. A problem a lot of TV shows with great potential is that they have a brilliant idea for one season, and beyond that it starts to get silly (Desperate Housewives is a great example of that, and even Veronica Mars to an extent, though Rob Thomas managed to pull that one off).
The first season of AHS is essentially a ghost story, set in modern times. Through the tales of ghosts and murder we get a commentary on infidelity, depression, and family life. The following season pushed the envelope further. Set in the 1960s at a mental institution for the criminally insane, the series follows such bizarre occurrences and people as alien abduction, zombies, mad scientists, Nazis, and demonic possession. For season three, the show was once again brought into the (then) present day, following the descendants of the witches who suffered in the Salem witch trials. Currently airing is the fourth season, Freak Show, which focuses on one of the final sideshow acts that tried to hold on to an older way of life in the 1950s.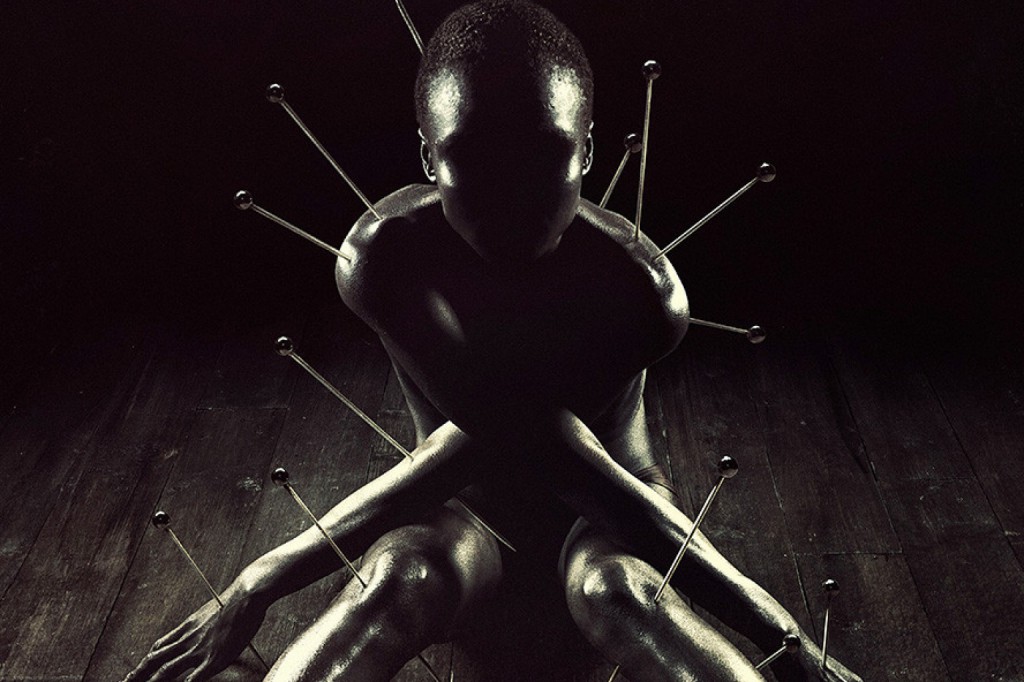 What makes American Horror Story so good as a horror TV series is that it is both short and sweet (when it comes to individual narratives) while being long enough so that audiences can get invested in the characters and situations presented on screen. Before, when horror anthology series kept their stories limited to single episodes, it was much harder for the characters within to have any emotional depth or the audience to grow really attached. AHS has found a formula that terrifies and touches its viewers in equal measure.
It's interesting to note the differences in the approach to the horror genre in film and television. While television chose to have high impact, single stories, film has learned to milk ideas for all they're worth. The Friday the 13th franchise has 12 films in the bank so far, Saw has 7, Child's Play/Chuky comes in with 6, meanwhile Scream has produced 4 films and is soon to be a TV series on MTV starting in 2015. It will be interesting to see how a TV series based on a slasher-horror premise will work if it is to work as a more traditional series rather than an anthology. Will there even be enough characters to kill off?! What is evident is that the anthology approach has served horror well so far, we shall just have to wait and see where TV takes horror from here.
People who say they don't like horror might need to rethink. Horror doesn't have to be schlocky; it isn't all Cabin Fever or Saw. There is excellent, thought provoking horror out there, especially on television. Older series have proved their worth over time, still being popular shows 50 years after their original release (for some). Meanwhile, current series American Horror Story is well worth a watch, even if you never before considered yourself a fan of the horror genre. Why not give it a go, open up your mind to new horizons and new kinds of stories.