The future of the Spider-Man franchise has been up in the air since the dismal Amazing Spider-Man 2. Would Marvel buy back the rights? Would Sony finally kill Spider-Man? Or will they just re-boot it yet again?
News is in from Marvel HQ in a surprising, but sensible, move. Sony Pictures is teaming up with Marvel to produce the next installment of their most successful franchise ever (having earned Sony over $4 billion). The news means that Spidey will be brought into the Marvel Cinematic Universe, headed up by Marvel's President Kevin Fiege along with Amy Pascal producing.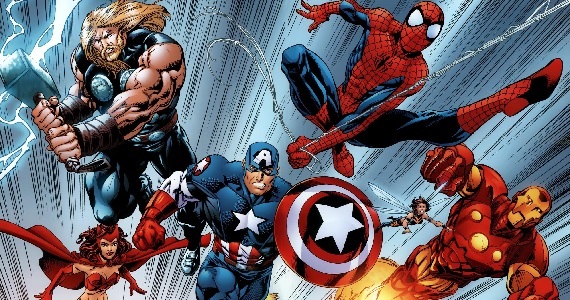 "Spider-Man is one of Marvel's great characters, beloved around the world. We're thrilled to work with Sony Pictures to bring the iconic web-slinger into the Marvel Cinematic Universe, which opens up fantastic new opportunities for storytelling and franchise building." – Bob Iger, Chairman and CEO, The Walt Disney Company
Now speculation will shift to when we are going to see Spider-Man amongst the other MCU cast members. The first theories are already in – possibly Captain America: Civil War?
News via Marvel
UPDATE: Spider-Man's appearance in the upcoming Captain America: Civil War has been confirmed! News via i09.