I'm a big fan of Young Adult novels. Forget the haters who claim that the books should only be read by the intended target audience. Screw that! Read what you want to read. There should be no rules about what you can and can't enjoy.
One of my favourite YA series of recent years is Liz de Jager's Blackhart Legacy. The trilogy consists of Banished, Vowed, and Judged (due to be released in January 2016). While treading on familiar ground when it comes to paranormal YA novels, de Jager manages to bring originality to a tired genre. This is not a series for piners or lovesick teens, it's fun, action-packed, and surprising. Every time a convention of the genre crops up, de Jager inverts it in some way or another.
Now is the perfect time to get on board with this awesome series, as Banished is only £0.99 on Amazon until the end of September.
Sworn to protect, honour and slay. Because chaos won't banish itself…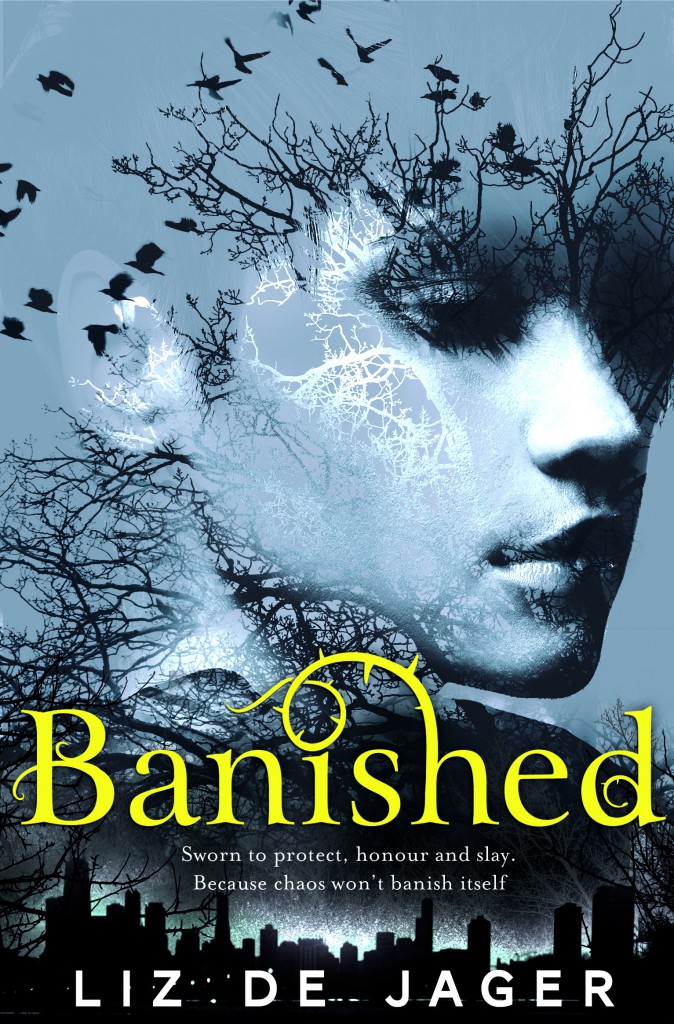 Kit is a Blackhart: a family in the mortal realm who police the unruly Fae when they hang out in our world. After the death of her grandmother, Kit moves in with her cousins who train her in the ways of what it means to be a true Blackhart. Left alone one evening, Kit discovers a handsome Fae Prince, Thorn, fighting for his life on the border of the Blackhart family lands.
With innumerable powerful enemies after Thorn and Kit's family unreachable, Kit heads to London and a family friend for help. She begins to explore the nature of her own powers as she navigates the complex world of Fae politics, moody werewolves, and government agencies.
Awesome female protagonist
The trouble with a lot of books in the paranormal YA genre is that when the main character is female, the writer often tries too hard to make her badass and sassy *or* they go the other way, making her sappy and a permanent damsel in distress. Thankfully, Kit is neither. She feels as though she could be an ordinary teenager – though in extraordinary circumstances. Kit is neither so sarcastic you'd want to punch her nor helpless.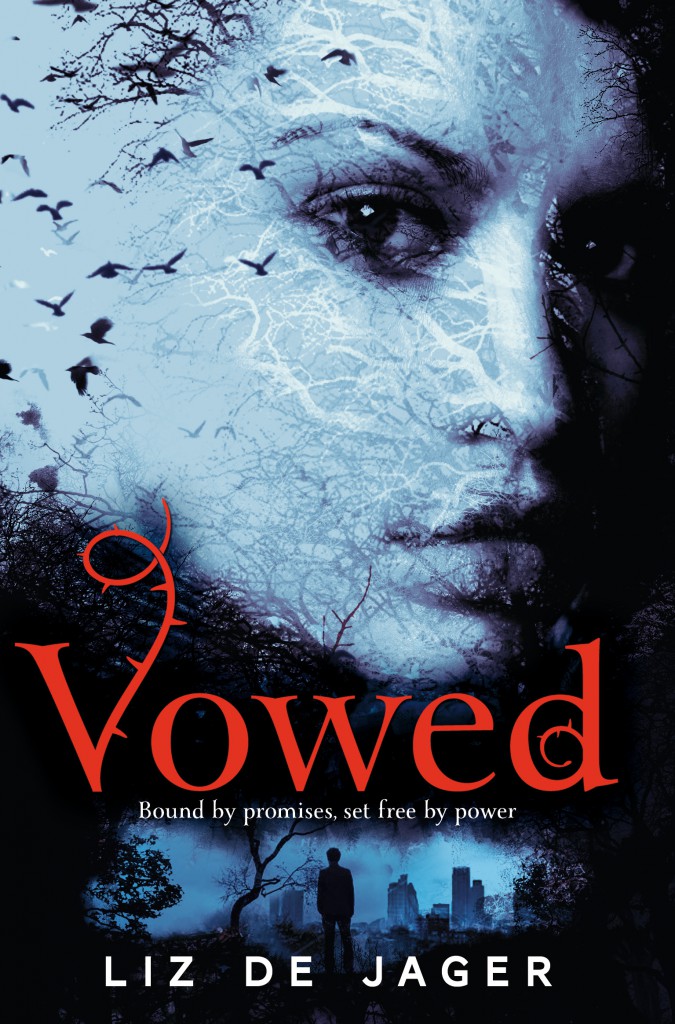 Her biggest flaw could arguably be her lack of planning (there's know tactics here, just reaction) – which is understandable since she is young and only just learning the responsibilities that come with being a part of the Blackhart family. I particularly enjoy the way de Jager tackles the idea of Kit learning – walking the line of a relatable young woman learning to fight while not making the baddies too implausibly easy to defeat.
Romance but not lovesick (none of that Twilight crap!)
… Mortal girl falls in love with handsome otherworldly Prince – I mean, pass me the barf bag!!! Sounds awful and cliché, doesn't it? But here you will be surprised again. This romance is one that carries on with fairly equal footing. Mutual trust, respect, and friendship develops between the two, leading to a healthy relationship – albeit cut short by a more speciest version of Romeo and Juliet (without the double suicide, you'll be pleased to know; just the star crossed lovers piece). And most importantly, the romance isn't the center of either of their worlds, it is simply another part of a wider story.
Thorn is not some overly charismatic guy; he's not a swashbuckler, he doesn't crack witty one-liners, and he needs just as much saving as anyone else. He's a nice kid. Sure, he was born with a silver spoon in his mouth but he's had his fair share of troubles (his uncle is trying to kill him after all…). Despite all this, he's neither spoiled rotten nor dark, broody, and crying 'woe is me'. If that isn't refreshing, I don't know what is.
Action-packed: It's all go, go, go!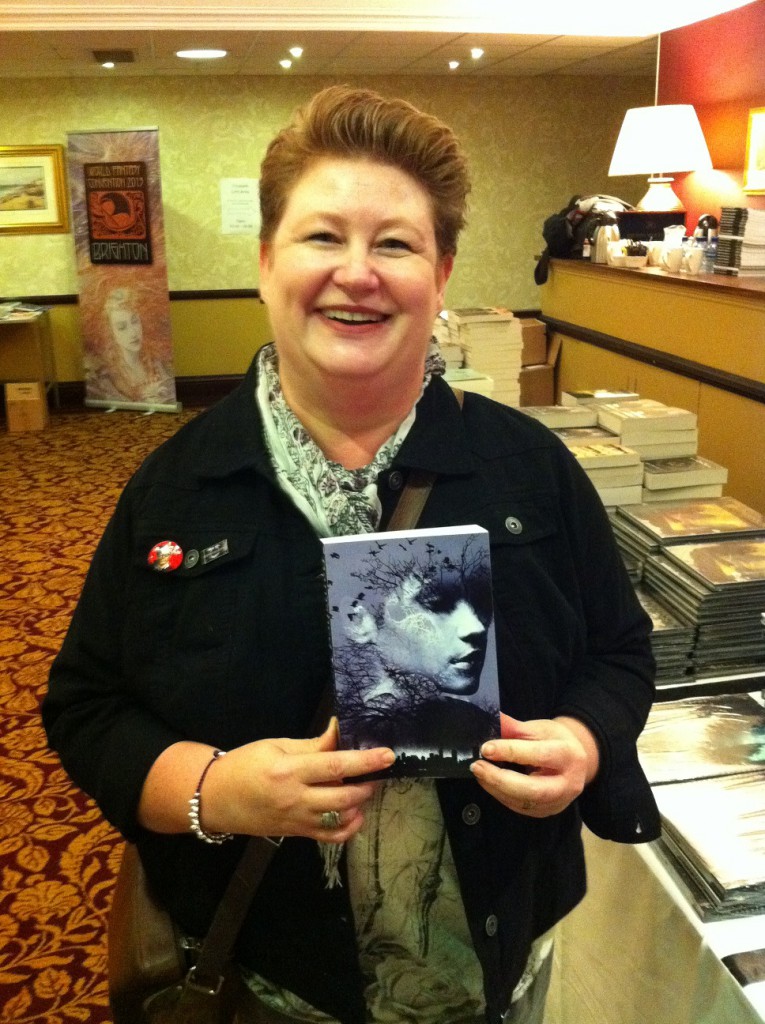 I love a good YA yarn for the fast-paced plots and The Blackhart Legacy is no exception. Seriously. SO MUCH HAPPENS. There's a ton of world-building and great characters as well, so the pace doesn't come at the expense of depth.
The first chapter of Banished introduces readers to the protagonist with a bit of a twist – it could easily be at home as the pilot episode of some kind of supernatural procedural TV series. Immediately we see that Kit, while still learning, is a force to be reckoned with. She's barely given time to recharge when all hell breaks loose and the stakes are instantly supercharged. From that moment on, the tension does not let up. It will have you racing towards the end and moving on to Vowed seconds after finishing Banished.
This series is such great fun, the perfect answer to a cold and wet weekend. So, curl up with Kit Blackhart and a cup of tea!