Danny Boyle directing. Aaron Sorkin writing. Michael Fassbender and Kate Winslet in the main roles. It shocks me that this film had such cool reception in America, so much so that it put Boyle and the studio at loggerheads over their perceived botching of the marketing. Underwhelming box office performance or not, Steve Jobs is a riveting biopic that I suspect may take certain liberties with verifiable fact but, frankly, I don't give a damn.
The biopic takes a nice conceptual approach. There are three acts, each displaying the behind-the-scenes mayhem immediately prior to a major product launch that Jobs is helming. You get a good spread of his life and progress without the dull bits in between the show pieces. This is arguably where it shows its grand artistic license: it just so happens that all the particular threads of Jobs' life are converging at the time of one of his new products being revealed. Fassbender's Jobs even quips that people have a terrible habit of telling him what they really think just before he needs to get on stage.
My very favourite bits were when Seth Rogen got to let loose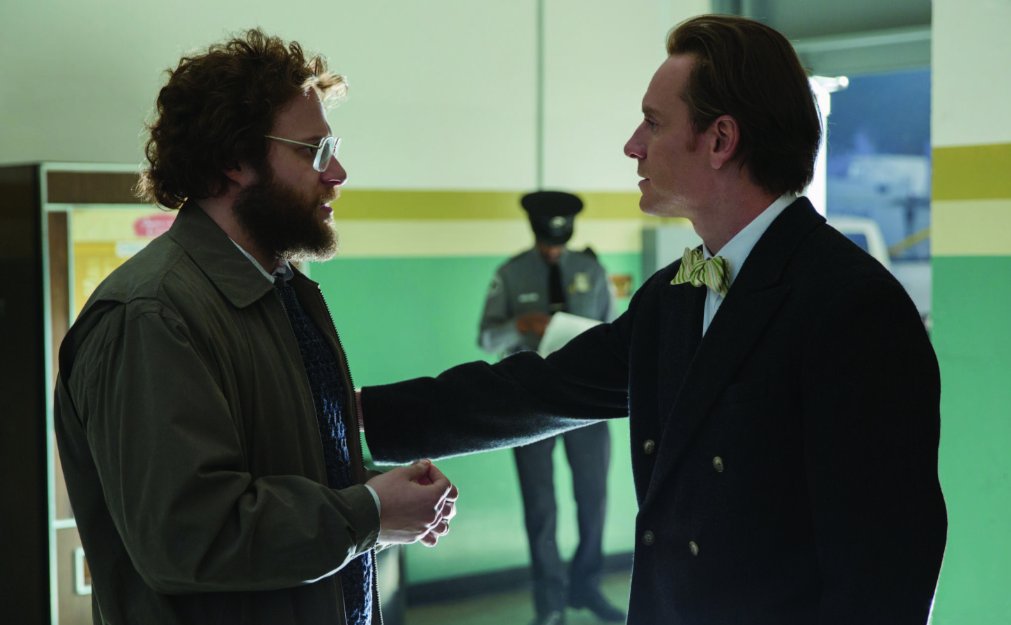 To say that Steve Jobs hangs a lampshade on its construction is no real problem though. The cramming of all the details and complexities of Jobs' perplexing personal and professional lives is well handled and though concentrated, is never dense. This is, after all, Aaron Sorkin writing and his fast-paced, brainy and witty style mainlines character, story and conflict into you and controlled by powerful bursts. And they are bursts. I cannot speak in the least to the accuracy of the piece but suffice to say Jobs comes off as a big personality and the egotistical clashes he has with, well, everyone are monumental.
These big ego-driven tirades are carried well across an immensely strong cast. Fassbender does not bear much of a resemblance to Jobs but taking the method of charismatic and convincing acting rather than crappy prosthetics (I am looking at you, Black Mass) proved the right choice and Fassbender is rightfully earning acclaim for his role. Kate Winslet as marketing executive Joanna Hoffman is the bastion of humanity in the piece, a sole voice of rational response and emotional clarity among a cast that largely depicts characters with bitter agendas to grind. These two make up the central pairing but they're surrounded by great performances from Jeff Daniels, Michael Stuhlbarg and the like. In fact, my very favourite bits were when Seth Rogen got to let loose. I have often said comedy actors are the ones who tend to show a breadth of skill across both comedic and dramatic schools and he was tremendously impressive as Steve Wozniak here.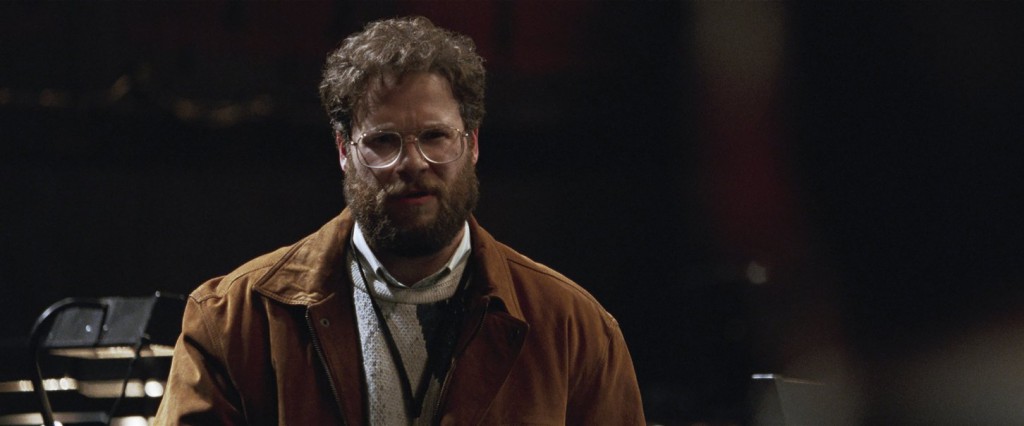 This does come across more like an Aaron Sorkin project than a Boyle one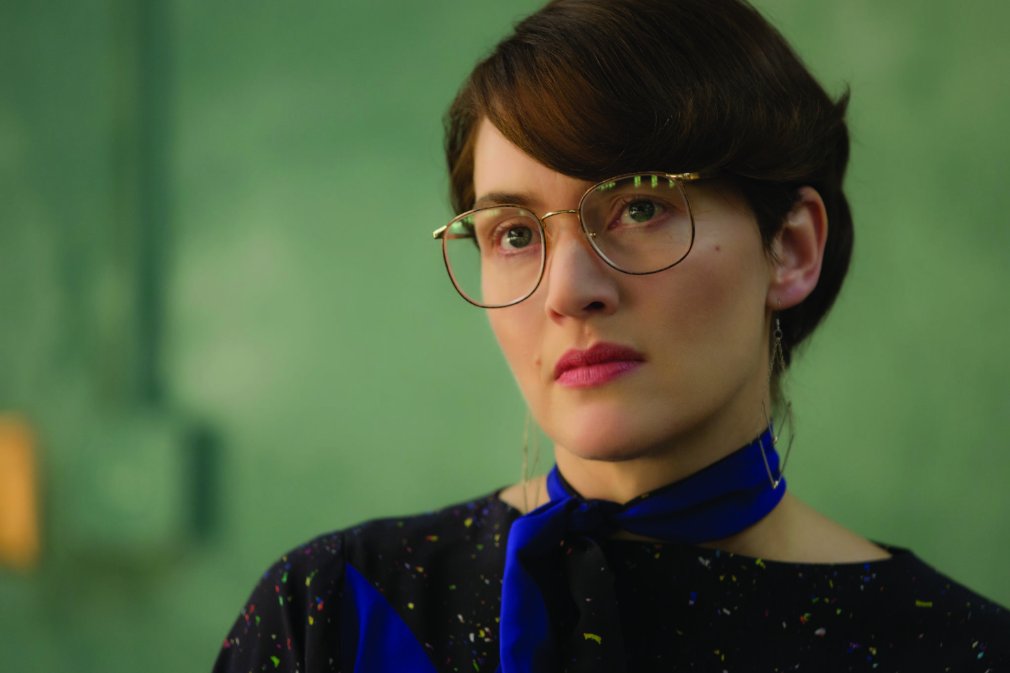 If there's one presence that appears to be crowded out, it is Boyle's. That is not to say this is a poorly shot film. There's an assured quality that only a proven master like Boyle can deliver and there is some rich and pleasing work to prevent the auditorium and backstage settings from becoming monotonous. Steve Jobs simply lacks that identifiable stamp that Boyle leaves behind on his films. This does come across more like an Aaron Sorkin project than a Boyle one. It bears some similarities with The Social Network, and The West Wing fans will enjoy the amount of talking on the move that goes on.
My biggest fear going in was that this would devolve into a grand commercial: computer accessory porn where your consumerist appetites are wetted and you are made to salivate for hours. Thank heavens this wasn't the case. The film doesn't shy away from the discussions and impacts of the products that the film is structured around but these are platforms for the drama to unfold upon. By only going up the iMac, the film avoids doting on the modern gizmos that have been churned out (though it does allude to them) and the emphasis remains firmly on the meat substance of the towering egos and exploits of the Apple team and its co-Founder.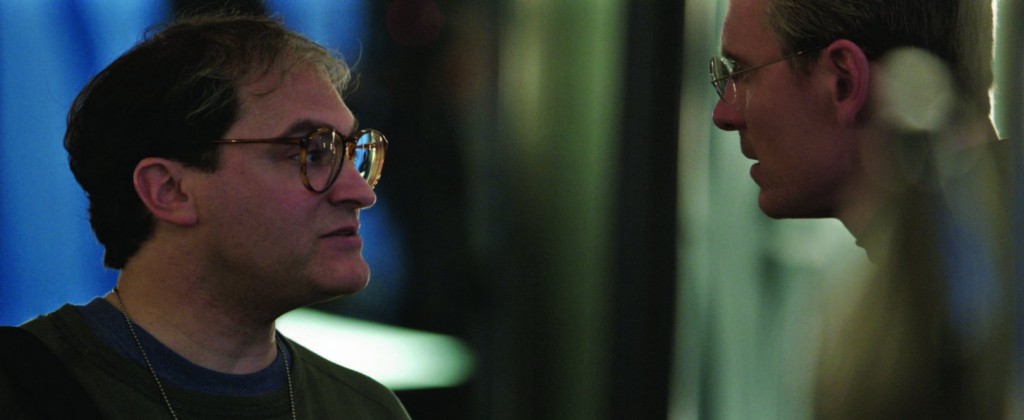 Verdict: A zippy and enthralling biopic with great actors delivering a great script.
Steve Jobs is currently on general release in the UK and USA.