It's no secret that I love Jennifer Lawrence. The girl can act. She could be playing Marilyn Manson in his biopic, stare meaningfully at the screen, and I would believe her in the role 100%. This year, she's back with David O'Russell for a third time. While Silver Linings Playbook was thoroughly brilliant, I found American Hustle disappointing (though Lawrence was exquisite), so I went into Joy with little in the way of expectations – and no knowledge whatsoever of the real-life events that inspired the story. Joy is both stranger and more subdued than O'Russell's previous work with Lawrence.
While Lawrence is a joy to watch throughout and the film is well made (O'Russell is a master), the story never reaches the heights of what I know both are capable of. There isn't the eccentric and vulnerable humour I loved in Silver Linings Playbook or American Hustle, and the one woman show style of the story gives Lawrence little to play off. Bradley Cooper's appearance is limited and doesn't allow for that magic spark between the two. Despite the disappointments and unrealized potential in Joy, I still enjoyed it. For a rags-to-riches Cinderella story, the film manages to avoid being soaked in saccharine, building a view of a flawed, powerful woman who is inspiring without being overly sentimental.
Plot
Joy follows the story of Joy Mangano who made her fortune inventing useful household items and selling them on TV shopping channels. Her first success came with the Miracle Mop, but that success did not come easily. While the film is 'inspired by' real events, it is by no means accurate. If you were hoping to see a factual version of Mangano's life, this is not the film for you.
Struggling to make ends meet as a divorced mother of two, Joy (Jennifer Lawrence) finds her dreams have disappeared, in their place she is left with a dysfunctional family and an unrewarding work life. When her father (Robert De Niro) starts dating a wealthy widow (Isabella Rossellini), the family enjoys a trip on her boat. When the wine smashes and spills over the deck, Joy is left to mop up the mess, cutting her hands with glass when she rings the mop by hand… and an idea was born.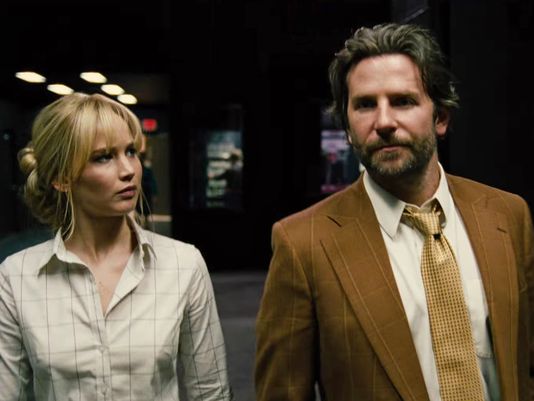 But success never comes easily. First Joy must find an investor and she turns to her father's girlfriend. When the product is made, she needs to find a way to sell it. At every turn she finds resistance – no one will stock it and her family tells her to give up. QVC's Neil Walker (Bradley Cooper) finally gives Joy her chance, introducing her to the world of television shopping.
Dreamlike surrealism paired with the utterly ordinary
It is not simply the straying from facts that makes Joy less of a biopic and more of a fantastical imaginative telling. There is much in the story that resembles unashamed melodrama, something highlighted from the off with O'Russell's opening scene: a fictional soap opera with actors being awkwardly blocked and delivering lines off to the side of their on-screen companions. And yet somehow Joy's dramatic life feels very real, constantly juxtaposed with the ludicrous soaps her mother watches. People don't want others to succeed, that's life.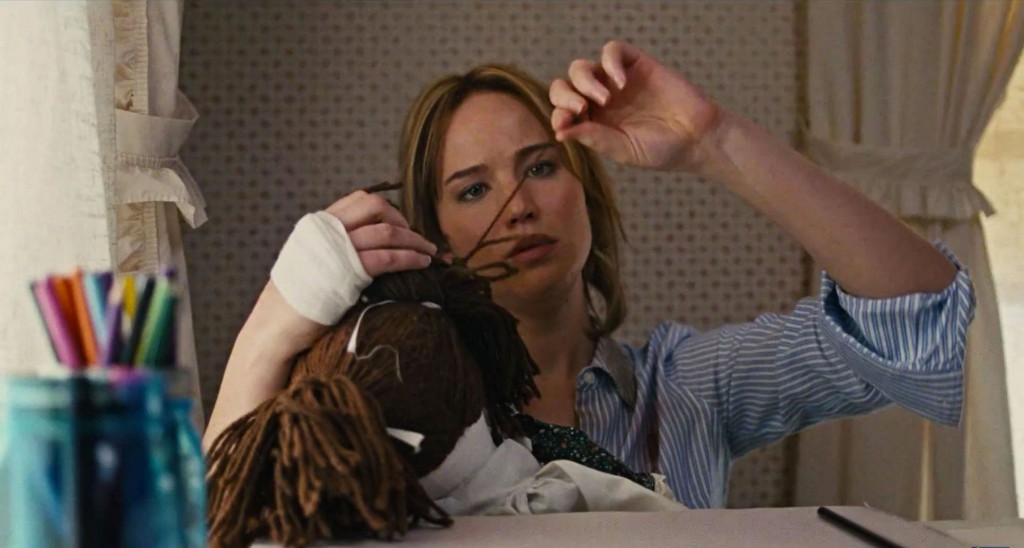 The dream-like qualities are heightened by the narration from Joy's grandmother. She recounts the story out of order and with the benefit of hindsight. Grandmother Mamie also acts as the old, wise mentor – the Obi-Wan or Gandalf figure, there to teach Joy and encourage her to pursue her dreams. Again, this could easily have felt sickly sweet, but coupled with all the bullshit in Joy's life, it is a refreshing contrast. There were at least a handful of people who continued to have her back.
The film is, after all, a Cinderella story and a modern fable – it tells us to follow our dreams and never give up. In this way, employing the more surreal elements works well, though perhaps it was not used enough. Too often it falls back on the dull, hard reality of an ordinary story, something that feels like a missed opportunity given the bizarre opening of the film. Such an opening becomes a kind of promise to the audience that this will not be a straight reality-laden drama but something more impressionistic and dreamlike. A promise that is then broken.
Selling on TV is all about the hands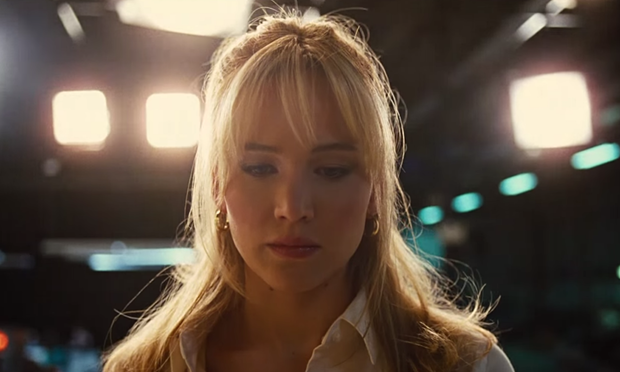 Where the story and construction of the film falls down, the actors are there to pick it up. What a cast! While Jennifer Lawrence is at the center and as fantastic as always, she is supported by a wonderful cast who never put a foot wrong. Each character is believable, their roles entirely embodied by those playing them. From Robert De Niro, Isabella Rosselli, Virginia Madsen, and Bradley Cooper, to lesser-known actors like Édgar Ramírez, Dascha Polanco, and Elisabeth Röhm, the ensemble never falters.
If only the cast had more to work with in the script, this could have been something special. As it stands, Joy is enjoyable but entirely forgettable. It could have been a lot better, but it was by no means awful.
Verdict: A lack-luster film despite the brilliant performances of its accomplished cast. Enjoyable for the most part but not a shining example of what anyone involved in the film is capable of.