This is the second very long film I have seen at the cinema in a very short space of time. Clocking in at 12 minutes less than The Hobbit, Les Mis was ass-numbingly long and had me wondering why they got rid of film intermissions (remembering fondly the VHS of The King and I that I had as a kid).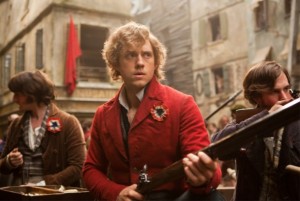 I have loved the play version of Les Misérables for a long time. When I was eight years old, my school did its own production, with the entire primary school taking part (each year were responsible for a few scenes). I proudly stood at centre stage, singing 'Do you Hear the People Sing?' at the top of my lungs. I took singing lessons in high school and was subjected to learning the saccharine 'Castle on a Cloud', and while in University, a friend of mine was in a professional production at the Regal Theatre.
As such, I was fairly excited to see this film. I love musicals in general, and I particularly love this one. Despite this, I still was not prepared for the complete lack of dialogue I was faced with. Most film musicals have at least some dialogue, but this has none. I have to admit that this made it a little bit tough going: it isn't just a film adaptation of the stage play, this is the stage play. Of course, the music is fantastic, and most people will recognise at least one or two of the tunes. The vocal performances are excellent. And of course, the big deal about this production was that all of the voices were record live.
The live recording was certainly an interesting idea, and I think it helped the actors deliver truly moving, emotional performances. However, this led to the camera tracking the actors in close ups most of the time. The lack of changing camera angles began to get on my nerves a little bit – it is a film, I shouldn't just be sat watching the action as it happens, otherwise I would go and see the stage. I'm not sure that there was enough brought to the production to make it a 'film', rather than just a 'filmed play'.
Let's talk individual performances. Much as the hype has suggested, Anne Hathaway is amazing. Who knew she could sing? But her overall screen time is extremely limited and I don't believe she stole the show quite in the way people have been saying. She was brilliant, yes, but it was a bit part and her descent happens so quickly that there is barely time for us to really feel for her.
Hugh Jackman is great as always. I have loved Hugh Jackman for a long, long time – from watching Kate and Leopold, X-men and Van Helsing on the sofa with my mother to seeing him up close and personal (and in those fantastically tight gold pants) in The Boy From Oz. I think he was very well cast, as he was able to carry the audience through such an epic tale.
Jean Valjean nemesis, Javert, however, I found lacking: another famous Australian, but a completely unlikeable one. Perhaps they thought that this made Russel Crowe the perfect person to play such an unpleasant character, but he still did nothing for me. With all the close-ups in the film, on other actor's faces you could see them completely embodying their characters. With Javert, I just saw Russel Crowe singing. He brought nothing to the character, and nothing to the film.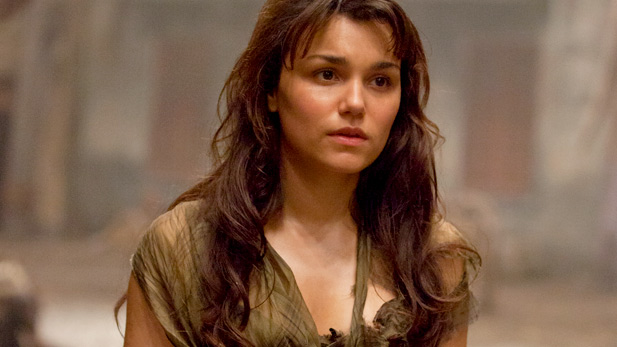 The real scene-stealer for me was Samantha Barks as Éponine. I had goose bumps when she sung 'On My Own'. For a character to come into the picture so late in the game, and have us immediately empathise with her, is a real achievement. I know the story inside and out but I was still hoping that somehow Marius would work out how wonderful she was and forget all about Cossette. I think a special mention should also go to Aaron Tveit as Enjolras and Daniel Huttlestone as Gavroche. I would have preferred Tveit as Marius, to be honest. Eddie Redmayne left no impact on me, other than left me wondering how Cossette could possibly have fallen madly in love with him.
Verdict: This was a good performance of the stage play. If you don't like musicals, steer well clear. If you only think musicals are ok, steer clear. This is for die hard musical and Les Misérables fans.