The Cosmic Cube Part 2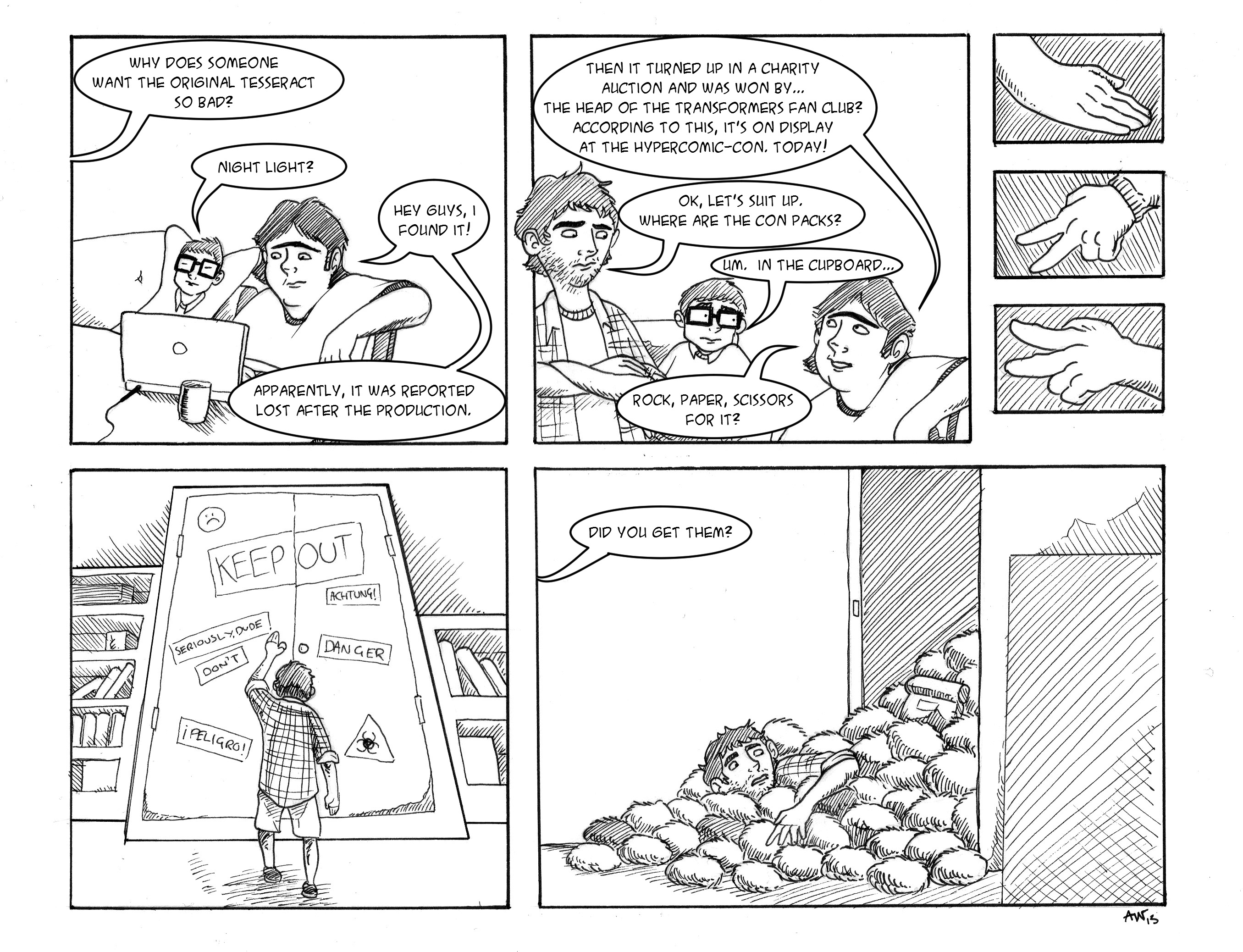 If you were wondering what the furry guest stars in today's strip are then take a look at this YouTube video which will explain everything. In other amazing news The Acquirers will be moving to two strips a week from now on. So you can acquire your Acquirers fix every Tuesday and Thursday right here on Pop-verse!
Curious about The Acquirers? Read more about the comic here.
Written by Stephen Flockton and Illustrated by Ashley Walker