New beginnings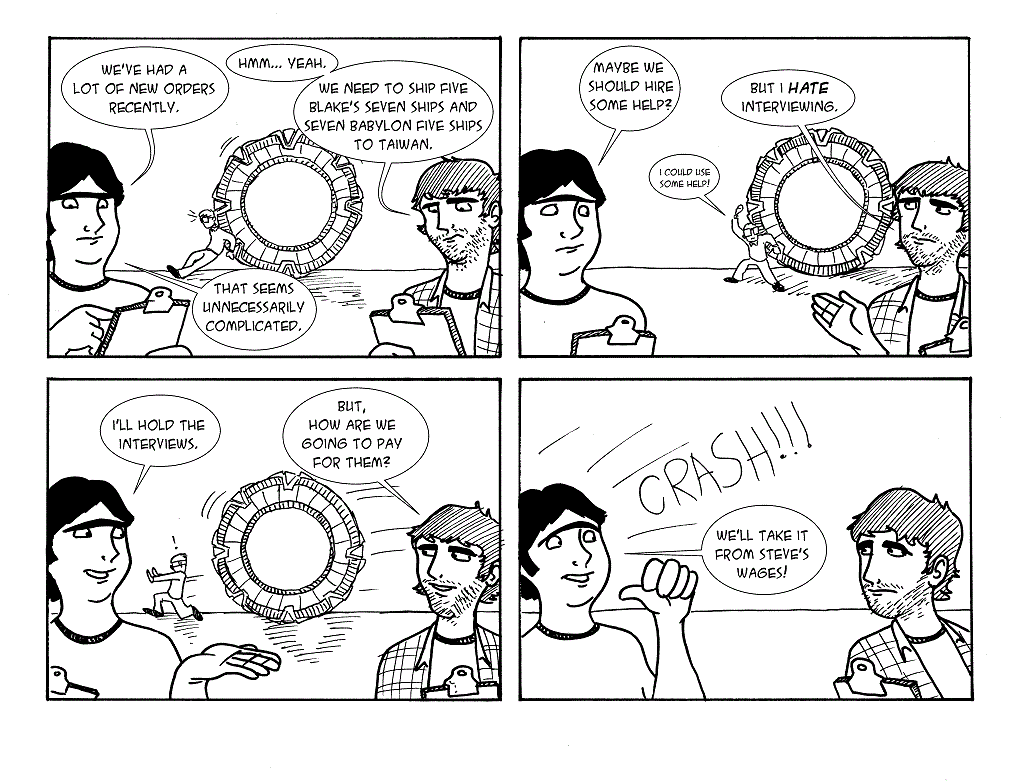 A little Acquirers trivia today: This comic was originally written and drawn several months ago. We shelved the comic because the arc was convoluted enough as it was. However I like the joke and its one of the first times any of the main cast are called by name.
Curious about The Acquirers? Read more about the comic here.
Written by Stephen Flockton and Illustrated by Ashley Walker.