I was very young when I first discovered Star Wars. While bored at an Easter gathering at my grandparent's house, I was looking through their collection of VHS that they'd taped off the TV. The selection was woeful. At least, I thought it was. My cousin came across one tape and said 'we have to watch this, you'll love it!' That tape contained Star Wars. I'm not proud of it, but I stole from my family that day. I took the VHS home with me. I just had to have that film.
Nothing much has changed since then. It feels like I've been asking for the same presents since I was a kid. First it was the original trilogy on VHS, then it was the prequel trilogy (yes, I'm one of those fans – I love Star Wars relatively indiscriminately), then it was DVDs and now Blu-Rays. I'm certainly a contributor to George Lucas' piles o' cash (and that's not even mentioning the giant memorabilia collection currently residing in my parents' shed).
As a massive Star Wars fan, I'm sure you can imagine the importance of the Disney takeover of Lucasfilm and the announcement of further films to me. It was a huge deal. Enormous. I actually paused what I was watching in order to focus all my energy on reading the Internet stories announcing the purchase. At first, I was excited. Disney were the ones that made Marvel awesome and I had high hopes for their respectful hands in dealing with Star Wars. But then my world came crashing down – the director was announced, and it wasn't good news.
What we know
The director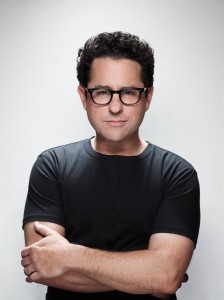 JJ Abrams has been confirmed as the director. While he was the driving force behind Fringe, a great scifi show to grace our TV screens for five years, he's also been the ruiner (totally a word…) of Star Trek, the creator of the epic mess that was Lost, and the mind behind Alias (which was good for about a season). Oh yeah, he also did Felicity, which I have to admit I have a certain affection for (you know, before an entire season turned out to be a weird hypnotic dream thing… like seriously, what was that about?!).
In all seriousness, Abrams as director is a big problem for me. All I've ever seen him do is big-budget shiny films. Star Wars might be of the big budget variety, but shiny? This is a very dirty, lived-in universe. No lens flare. Ok? Actually, can someone at Disney please put it in his contract that he's allowed zero lens flare? I don't remember seeing any in the original trilogy, and that's the way the world should look post-rebellion, for sure.
The music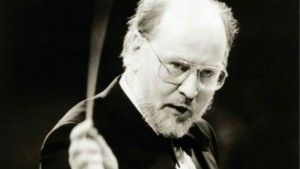 Yes, there's good news too: John Williams is back. That ever-present brilliant orchestral sound that really set Star Wars apart from every other mediocre scifi film in the 70's came from the awesome mind of John Williams. Since 1977, he's been with us for all the Star Wars films, including the not so brilliant prequels. But even you prequel haters must admit that when Order 66 is devastating the Jedi population on screen, the music is tugging at your heartstrings so much you can't help but get a little bleary eyed.
The script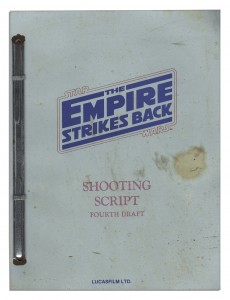 There was originally excellent news on this front. Michael Arndt had been announced as the screenwriter at first. This man blew us away with Little Miss Sunshine in 2006 and has since kept his standards up with Toy Story 3, Oblivion, and The Hunger Games: Catching Fire. Unfortunately, not long after the announcement was made, Disney changed their tune. Ardnt had submitted a treatment, but the script would be written by Abrams and Lawrence Kasdan. To the Abrams announcement (as I'm sure you can guess), I say 'boo'. It isn't all bad news though. Kasdan has worked on many Lucasfilm projects in the past, including The Empire Strikes Back and Return of the Jedi. So at least *someone* on the writing staff understands what the Star Wars universe should be.
Production and casting
Shooting is going to begin in 2014 at England's Pinewood Studios (which I'm hoping means more small bad-guy parts for the English – if the original trilogy taught us anything, anyone working for the Empire has an English accent…). They have been holding open auditions for 'a "street smart and strong" orphaned girl in her late teens and a "smart capable" man in his late teens or early 20s.' Open auditions do give me some hope at least. I like that Star Wars featured up and coming actors at the time. Hopefully the new trilogy will help start the careers of future stars. Meanwhile, the only confirmed character to be making an appearance is R2-D2.
Meanwhile, the rest of the production team so far includes (from StarWars.com):
A team of gifted artists are working to bring the latest installment of the Star Wars saga, including director of photography Dan Mindel (Mission: Impossible III, Star Trek, Star Trek Into Darkness), production designers Rick Carter (Lincoln, Avatar, Forrest Gump) and Darren Gilford (Oblivion, TRON: Legacy), costume designer Michael Kaplan (Star Trek Into Darkness, Mission: Impossible – Ghost Protocol, Fight Club), special effects supervisor Chris Corbould (Skyfall, The Dark Knight Rises, Inception), sound designer Ben Burtt (Lincoln, Wall-E, Star Wars: Episodes I-VI), re-recording mixer Gary Rydstrom (Jurassic Park, Saving Private Ryan, Toy Story, Mission: Impossible -Ghost Protocol), supervising sound editor Matthew Wood (Star Trek Into Darkness, The Master, There Will Be Blood) of Skywalker Sound, and visual effects supervisor Roger Guyett (Star Trek Into Darkness, Pirates of the Caribbean: At World's End, Star Wars: Episode III Revenge of the Sith) of Industrial Light & Magic. Kathleen Kennedy, J.J. Abrams, and Bryan Burk are producing, with Tommy Harper (Mission: Impossible – Ghost Protocol, Jack Ryan, Star Trek Into Darkness) and Jason McGatlin (Tintin, War of the Worlds) serving as executive producers.
Release date
The release date has been confirmed for December 18, 2015.
What we want to see
The dirty Universe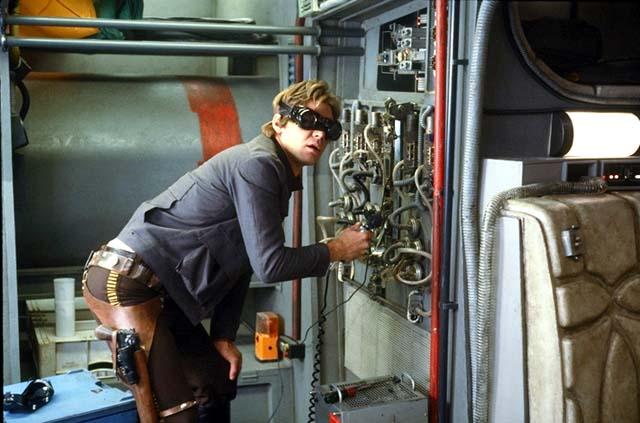 The Star Wars universe is a dark, dingy place. Many of the outer worlds have been ruled by authoritarian dictators who cared nothing for the majority of the population. There has been a galactic war going on for decades, and the central government has been overthrown. This universe is one looking to repair itself. It isn't easy to start a new government, every man and his dog is out to win themselves an Empire. The buildings have been cobbled together, parts of them are falling apart, and they don't contain the most advanced technology. Things break all the time, much like the Millennium Falcon. All the ships are used and battered, repaired over and over again. The rebels' job is hardly at an end.
What the next Star Wars film needs is attention to detail – not just creating the 'sense' of a world, but really, truly creating a world we can get lost in. I recently watched Guillermo del Toro's Pacific Rim. That guy knows what I'm talking about – the attention to detail in that film blew my mind. And the visual design? Extraordinary. Del Toro also focused on creating as many images using actual set-pieces rather than CGI as possible. It makes the film look and feel far more real, while also helping get the 'lived in' feel for the universe.
What will also be missing from the new Star Wars is the brilliant conceptual design of Ralph McQuarrie. I don't know what kind of conceptual design Abrams will go for, but there's a plethora of talented artists out there, many of them hardcore Star Wars fans.
The female badass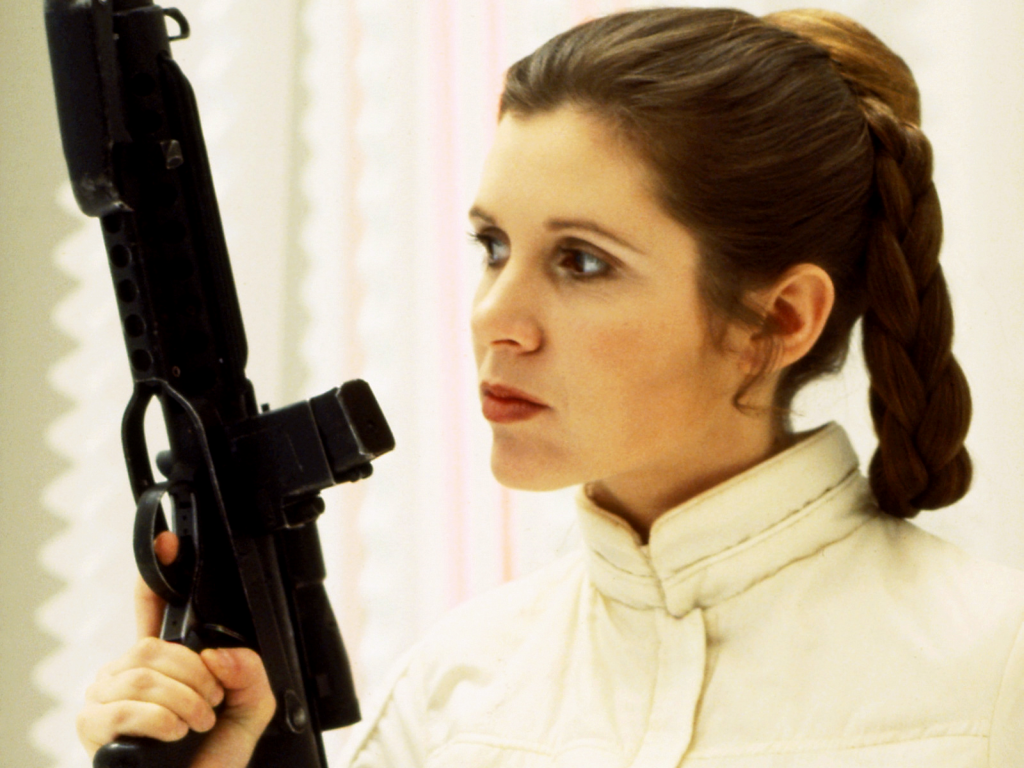 I don't know about you, but what I particularly loved about the original trilogy was Princess Leia. There weren't too many total badass female characters for me to love when I was a kid, and she was by far the best. With the success of female driven blockbusters, I really hope that they include plenty of females kicking ass and taking names. There is a lot of potential for these kinds of characters from the plethora of awesome women in the Star Wars universe. Of course, we don't yet know what story they are going to tell. My money's on Jaina Solo, but could we be seeing Mara Jade?
Plot over scifi flashiness
If you look back at the original trilogy, what was so good about them was the central plot. It wasn't all that complicated – a scraggly bunch of rebels fighting for good. There's a bit of a love triangle, some family drama, and political scheming. The story is far more space opera than science fiction. Hell, it is far more fantasy than scifi in reality. Ok, there's space ships and aliens, but they aren't really the point of the story, are they? The technology isn't what drives the story, it's the people and the stories they have to tell.
The prequels lost there way a bit too much when Lucas tried to include too many 'other' worlds, species, customs, technology, etc. I get that Coruscant was the center of the Old Republic but it just seemed like there were far too many aliens wandering around. We never saw so many in the original trilogy – to the point where I got the impression that the majority of the Star Wars worlds contained humanoid creatures. Some aliens are great, too many and it just detracts from the story.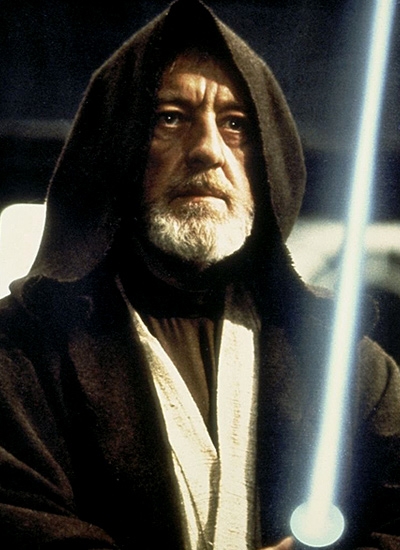 One thing in particular this relates to is mystery. A lot of scifi, including the dreaded prequels, fall into the trap of over-explaining and generally using far too much exposition. When making scifi or fantasy films, you need to find the balance between explaining enough for the audience to 'get' the universe and explaining too much in a patronizing tone. In the original trilogy, we were given the most basic description of what the Force was: 'It surrounds us and penetrates us; it binds the galaxy together.' And that was that. We all got on board, no further explanation necessary. But then Lucas felt the need to introduce midi-chlorians and it turned into nonsense.
Most people know enough about the Star Wars universe by now that Abrams shouldn't need to do too much expository bullshit, and those that don't know, well they aren't exactly the target audience are they? So remember, less is more.
Characters with moral grey areas
One of my favourite things about the original trilogy is the blurred lines between good, bad, and the plain evil. Nothing is as neat as it might appear at first glance. Han Solo is a smuggler and a bit of a scoundrel, but he is also lovable, trustworthy, and loyal. Luke is a bit whiny, selfish, and impulsive. Leia is full of pride and finds it difficult to believe in others. Lando is a liar and a gambler. And Boba Fett? He's a bounty hunter! Meanwhile, Darth Vader, the 'evil' underpinning the original trilogy saves the day in the end.
This is what we want to see! Star Wars is definitely more Batman than Superman. No goody two shoes in this universe, it's all convicts, backstabbers, and people generally more concerned for their own skin that the greater good. Think Malcolm Reynolds in Firefly.