Villains Month No.1 – Al's Story
Today I would like to introduce a special comic series for the month of October Villains Month. Every Thursday for the next four weeks will feature the back story of one of the villains in the Acquires. Today's story features the not so honest proprietor of Al's Merchandise and rival to the Acquirers. Enjoy!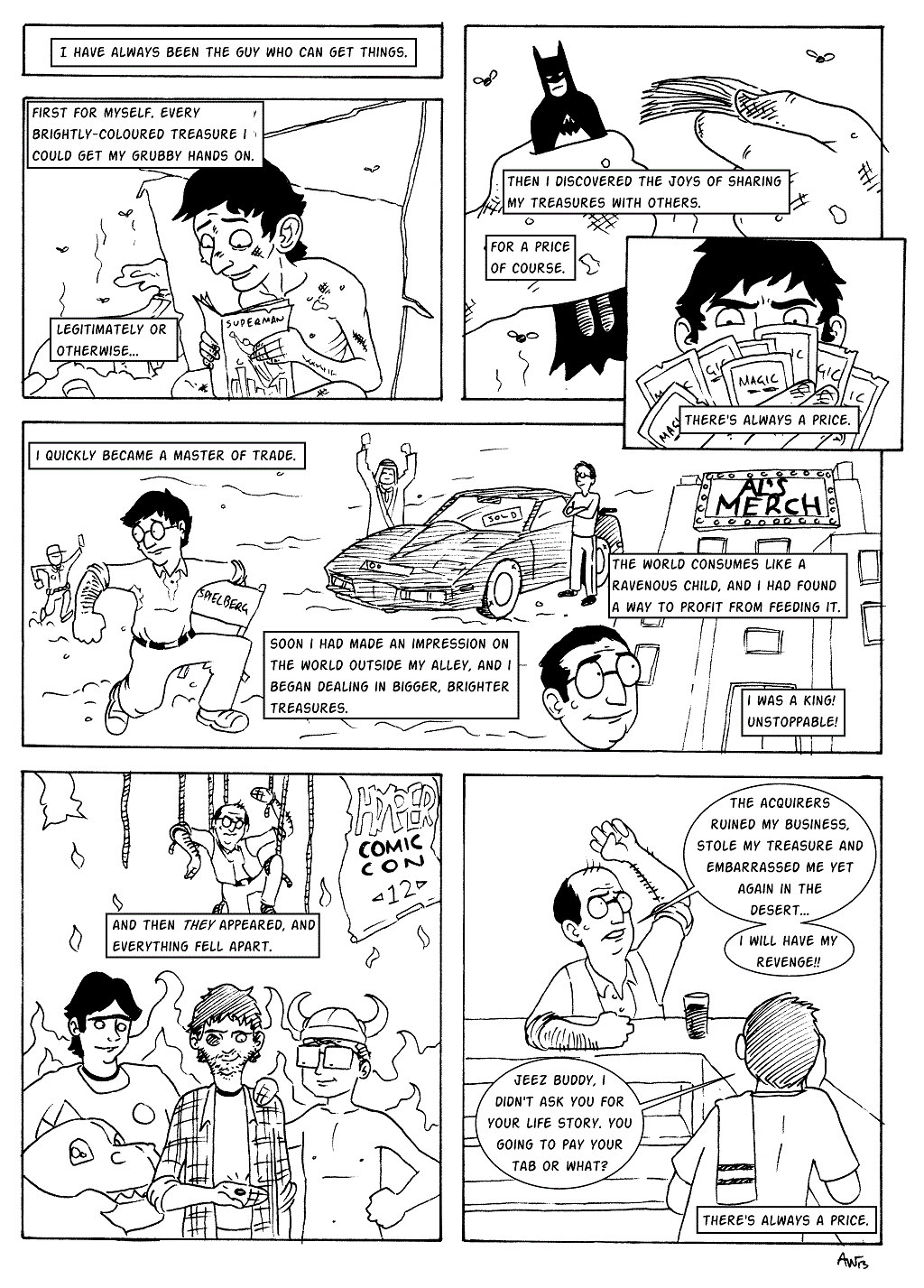 Curious about The Acquirers? Read more about the comic here.
Written and Illustrated by Ashley Walker.