Villains Month No.5 – Halloween Special!
So here we are at the fifth and final strip of our Villians Month! I hope you have enjoyed our brief sojourn into the minds of the villains. Its fitting that the series ends on Halloween so we hope whatever your plans are, you have a spooky night.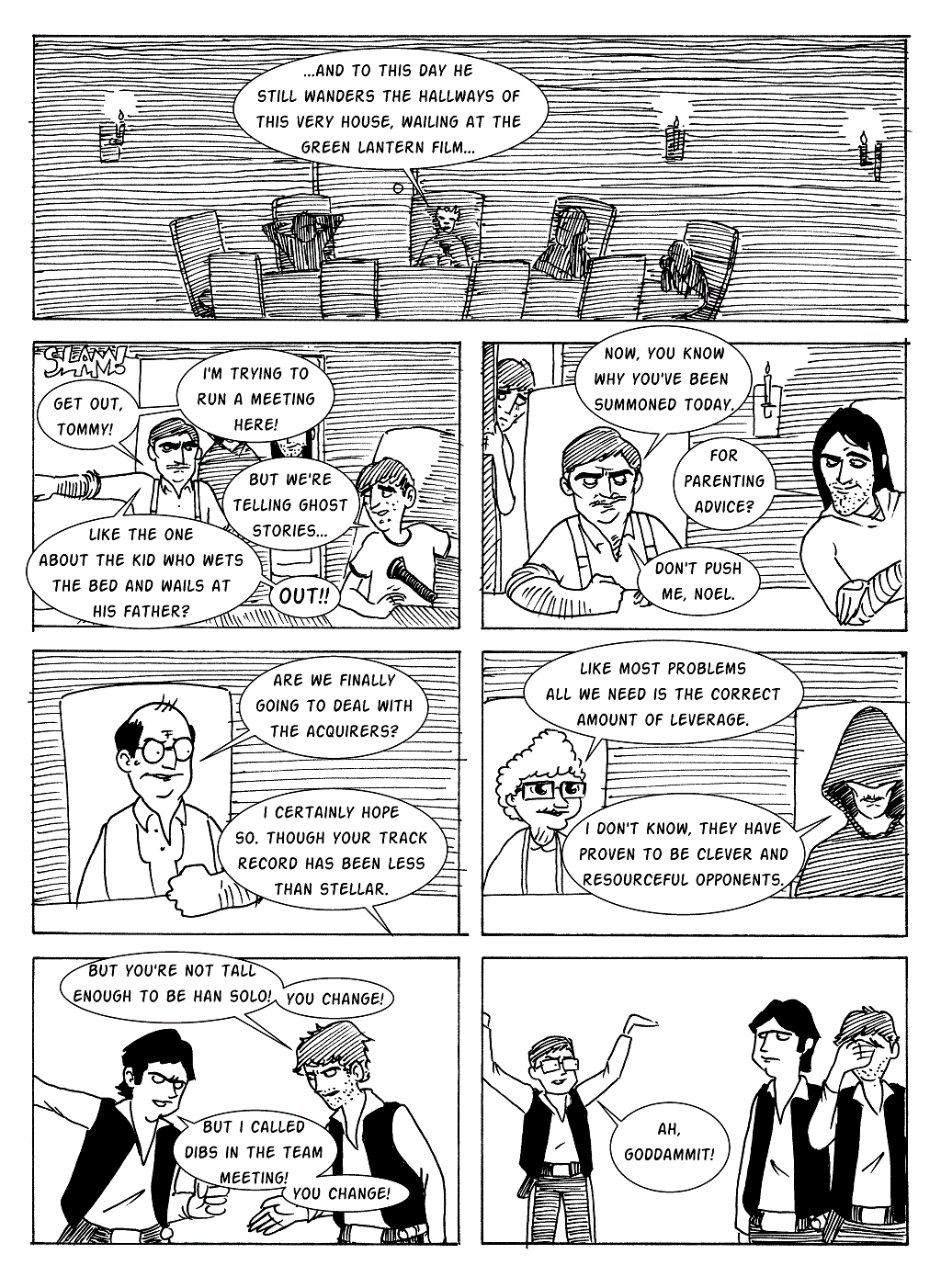 Curious about The Acquirers? Read more about the comic here.
Written by Stephen Flockton and Illustrated by Ashley Walker.