Vital Supplies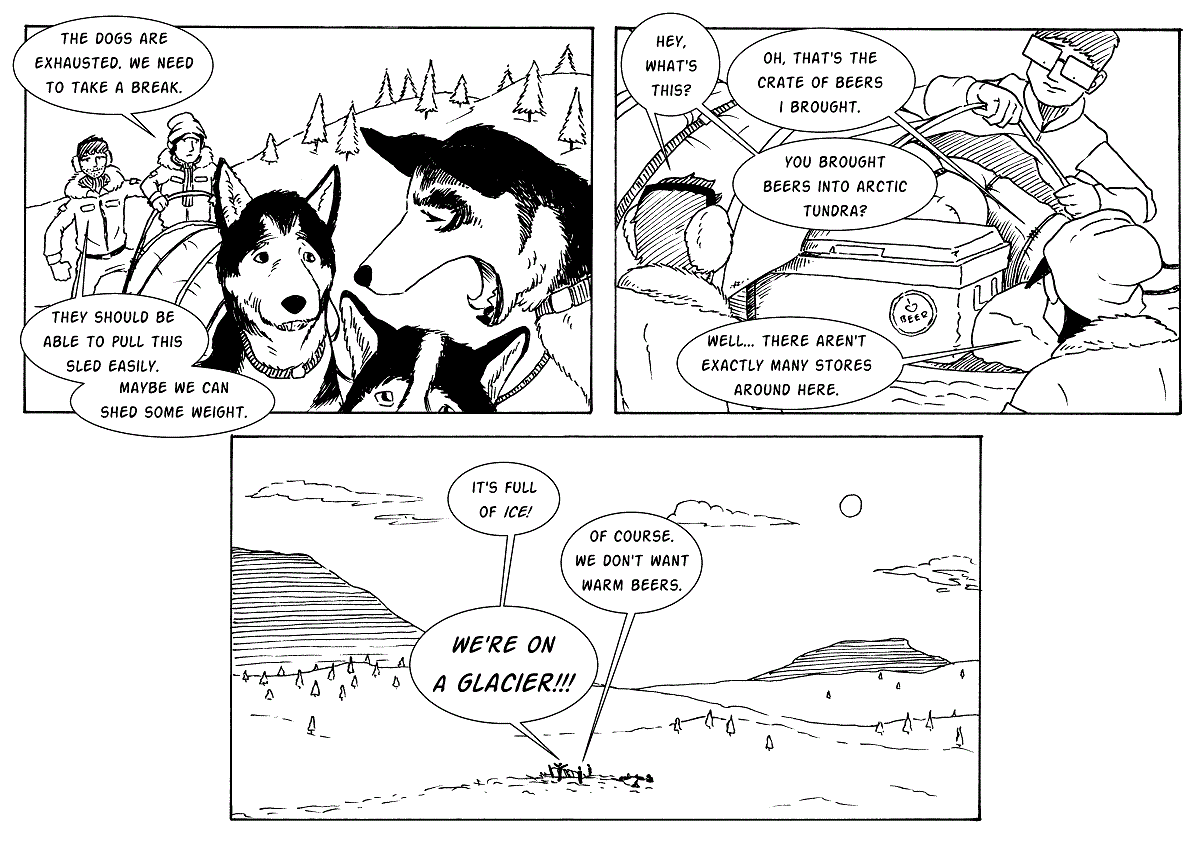 Panel 3 of this comic is my favourite panel of this arc so far, the main joke isent bad but I really like the establishing shot of the Glacier (Not that I'm foreshadowing or anything).
Curious about The Acquirers? Read more about the comic here.
Written by Stephen Flockton and Illustrated by Ashley Walker.