DC comics have had a fairly steady presence on TV since the early 1950s. They've had both hits and misses, but on the whole, they have managed to build a large fan base for their television endeavours.
I recently looked into the history of comic book juggernauts Marvel and DC and established that Marvel is hands down winning on the silver screen. But television is more popular than ever these days, with big film stars spending their fair share of time on the smaller screen. While Marvel is excelling at the Hollywood box office, their forays into television have been less successful. Meanwhile, DC could easily be crowned reigning champions of the superhero world on TV – in both the live-action and animated categories.
The evidence points to DC winning in the TV stakes, but you know what? I'm still a Marvel girl. I've always loved Batman, but he's it as far as awesome DC characters go in my book. What you have here, friends, is an unashamed Agents of S.H.I.E.L.D. apologist. More Marvel on TV, that's what I want to see!
But I'm getting sidetracked… this article is all about DC. And while plenty of people might call me biased and stubborn (Marvel! Marvel! Marvel!), I still know how to appreciate DC.
In the beginning: 1952–1979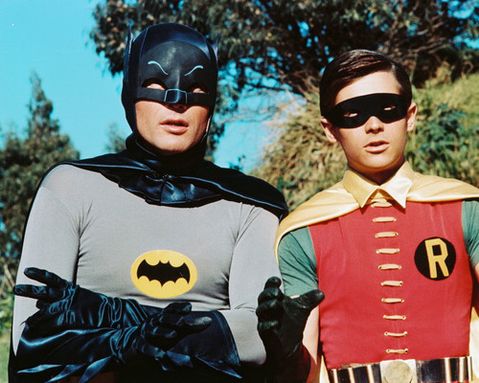 Adventures of Superman was DC's first foray into television that began airing in 1952. The show ran for six seasons, first airing in black and white, until 1954, when the show started filming in colour. The tone of the show mirrored its production – with the black and white seasons being darker, noir-inspired stories before becoming more light-hearted and humourous with the introduction of colour. After the deaths of John Hamilton (Perry White) and George Reeves (Superman) in 1959, the show was cancelled.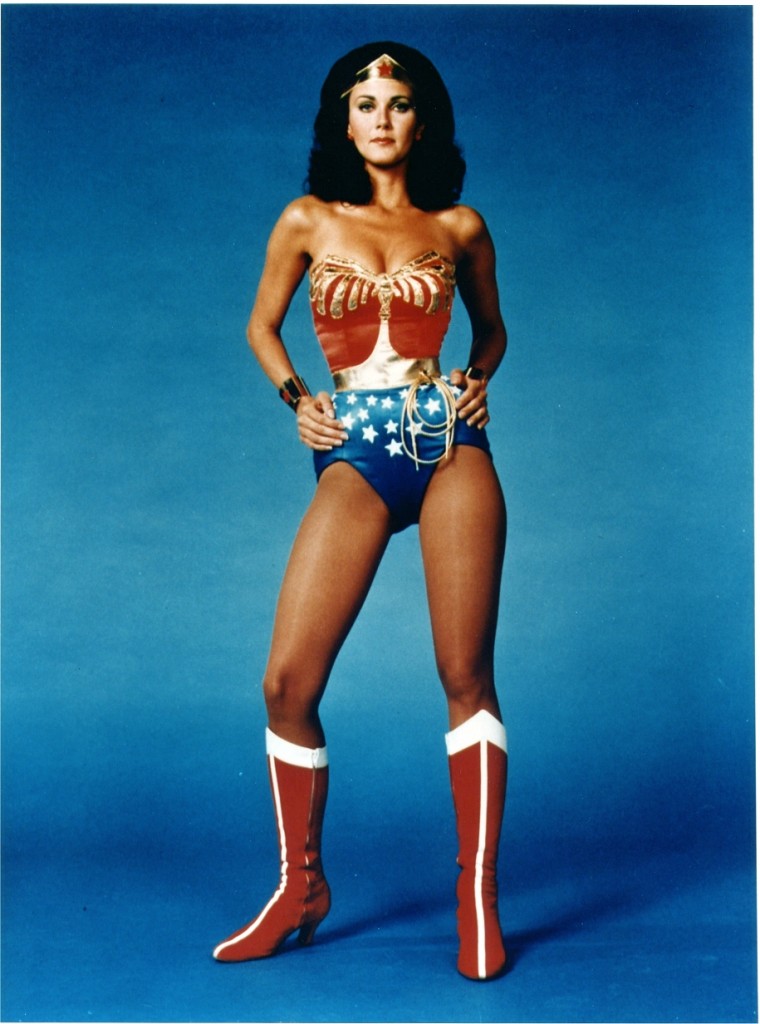 Batman (1966–1968), starring Adam West, was the next big TV hit for DC (and has since become a massive cult hit, although only just being released on DVD this year). The show was much sillier than the Batman stories we know today. It was camp and over-the-top, it's main defining characteristic being a fun adventure story. It aired twice a week for most of it's run, meaning that with only three seasons ever produced, there were 120 episodes in total. Ratings dropped significantly in its third season and ABC declined to pick it up for another season.
The 1970s brought Shazam!, The Secret of Isis, Wonder Woman, and Legends of the Superheroes. Only Wonder Woman is widely remembered despite changing the tone of the show quite dramatically in each season.
The rebirth: 1988–1997
Nine years passed between Legends of the Superheroes and 1988's Superboy. Much like Wonder Woman, Superboy found itself changing tone and structure almost every season, as well as changing the actor of the main character after the first season. This time, it was a rights dispute that cancelled the show. Despite less than stellar critical reception, Swamp Thing managed to last for three seasons and 72 episodes. Even with an excellent turn by Mark Hamill as the Trickster and a theme song written by the legendary Danny Elfman (come on, you know Elfman, and if you don't, seriously, where have you been? Watch a Tim Burton film would you? Or The Simpsons?), The Flash only received one 22-episode season. Human Target, starring Rick Springfield, also only held out for one season (seven episodes) in 1992 to abysmal reviews.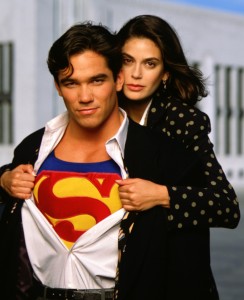 This general failure was all forgotten with 1993's Lois & Clark: The New Adventures of Superman. While the series only ran for four seasons, it proved popular in the US as well as internationally. Personally, I never missed an episode and was head-over-heels in love with Dean Cain. Although a fifth season of the series was originally ordered by ABC, ratings dropped significantly in the fourth season and the show was cancelled. Teri Hatcher and Dean Cain are still my favourite Lois and Clark. Hatcher's portrayal of Lois Lane was especially brilliant – a tough, headstrong woman and talented reporter. I have to admit I much prefer her as Lois Lane than a desperate housewife.
Superman is still winning… or is he?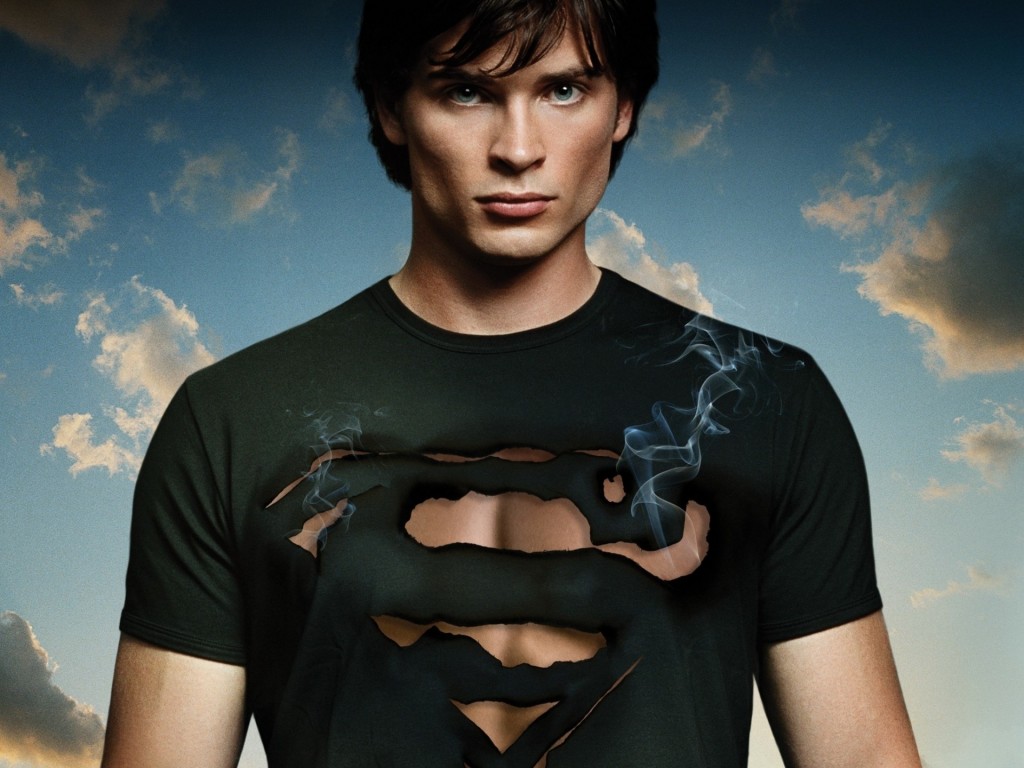 In 2001, the world was introduced to Smallville (aka Superboy in a new guise). The show ran for ten seasons. I'm not entirely sure how it was so successful, as I was never really a fan (despite the insane hotness of Kristin Kreuk and a special appearance by James Marsters). The show ran on the WB then the CW (after the rebrand), focusing on the teen audience. And the teen audience is where DC has found its strongest audience. With two other failed shows, Birds of Prey and a second go at Human Target, DC tried to repeat the success of Smallville with another teen show – Arrow. Arrow's success at the CW has even spawned a spin-off series for The Flash.
Arrow has somehow managed to be popular and receive generally positive reviews. A lot of my favourite websites sing its praises but I can't for the life of me work out why. It's awful – poorly written with abysmal acting. It is a shitty superhero version of bold and the beautiful. What happened to smart teen shows like Buffy? Yes, I realize I run the risk of sounding like a broken record, but come on people, I've got a point! So am I excited for The Flash? Absolutely not. And I have to say, I'm confused as to how and why Arrow has proven so successful. Anyone have any ideas?!

DC's animated universe
Where DC has found real success is with its animated series. They have consistently done well with their intended audiences, particularly Batman: The Animated Series becoming a bit of a cult hit (and DVD success). The list (from Wikipedia) is as follows:
The battle for reigning supreme champion of all things comic book is still going strong (despite my campaign for Marvel), but I think DC has won the TV battle with ease. Marvel has made far fewer live-action TV shows and most of their animated series, although more numerous, have not tended to be such big hits with the fans. I'd personally love them to reboot Batman in a kind of teen noir-inspired detective series. Veronica Mars has been off the air for too long, let's bring back that vibe with Batman. What do you say, TV gods?!