In a surprising move, Prince has re-signed with Warner Brothers. They were his record company from his debut album (For You, 1978) until 1996 when he finally completed all his contractual obligations to them. By the time he left Warner Brothers, he had already changed his name to an unpronounceable symbol (known as the 'love symbol') and caused a stir when he wrote the world 'slave' on his cheek.
His reasons for this public statement are often misreported, explained away with a simple 'Prince is crazy'. I admit that I am not unbiased in this, as Prince is my all-time favourite musician. I'm definitely of the 'Prince is a genius' camp. But it should be noted that Prince had sound reasons for the name change and feeling as betrayed as he did.
The public-perceived outrageousness came about after Prince felt he had lost creative control of his output. In 1993, he sued Warner Brothers for control over his music – past and present. They had started to view him as a tool for making money only. They had no regard for him personally. Prince, the name, had become a marketable product. Although Prince was his name from birth (full name, Prince Rogers Nelson), he felt that Warner Brothers had appropriated it for their own ends. Thus the name change.
Perhaps he could have changed his name to something ordinary, but that wouldn't really be true to Prince's character, would it? What other artist would dare pull off naming themselves an unpronounceable symbol? No one. Prince is a true original.
Why go back to Warner Brothers?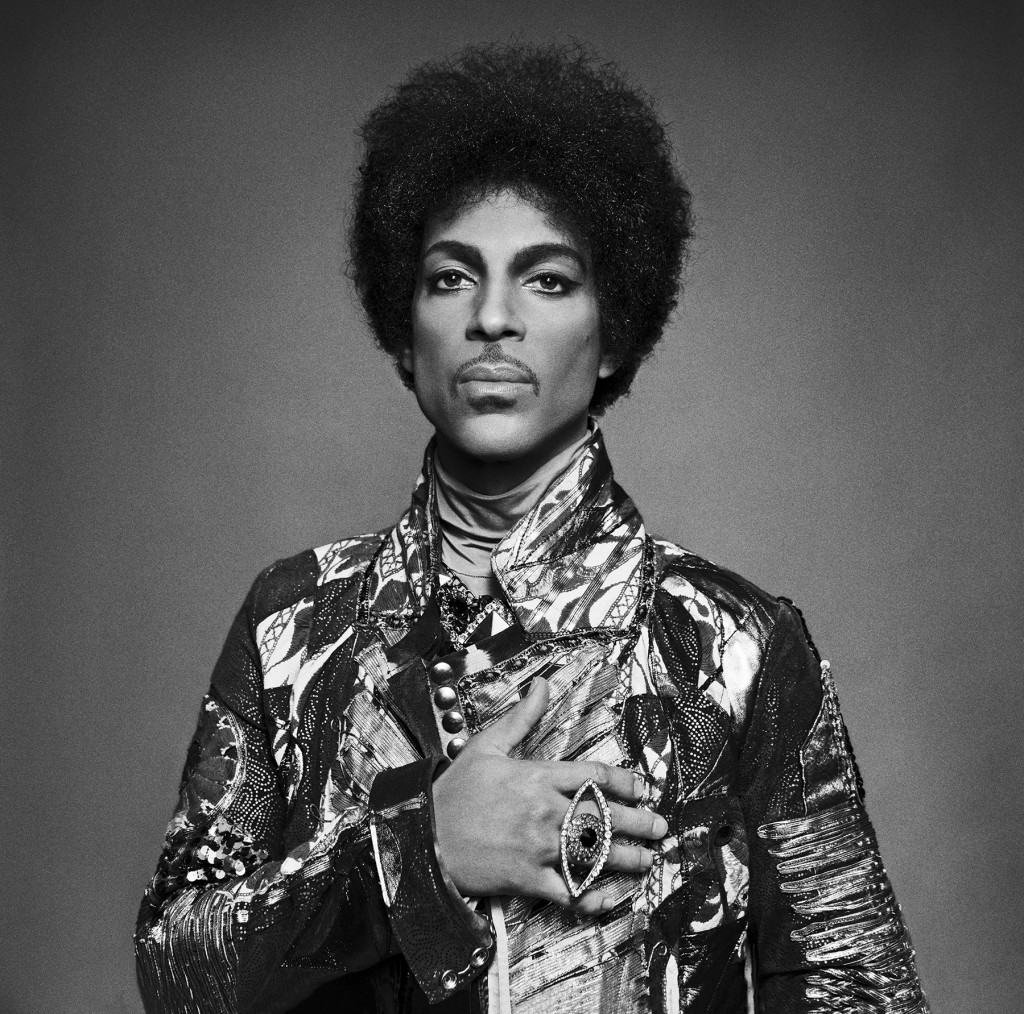 The copyright law surrounding ownership of master recordings from original artist contracts that involved 'work-for-hire' clauses is very murky territory. Some artists are going through costly legal battles with their record companies in order to reclaim ownership of their output from 35 years ago. Prince, it seems, has chosen to avoid the courts by re-signing with the label, reclaiming ownership of his original material. Though the finer details of the deal are unclear, we do know that there will at least one album of new material released with Warner Brothers, and potentially a lot of content from the vaults, including a re-mastered version of Purple Rain in time for the album's 30th anniversary (this year!).
My only hope is that Warner Brothers have learned from their mistakes. Prince needs the space to be himself – and if they believe in him, let him do his thing, they'll undoubtedly make money from him hand over fist.
The best of Prince's years with Warner Brothers
The height of Prince's musical career was spent at Warner Brothers. Even this uber-fan will acknowledge that not everything to come out of this period was pure gold. There were some questionable recordings, such as 1990's Graffiti Bridge and 1994's Come, but there were also amazing works (some did well and others were woefully underappreciated). Here are some of my favourite tracks from his time at Warner Brothers (I am going to limit myself to one per album, or we could be here forever…):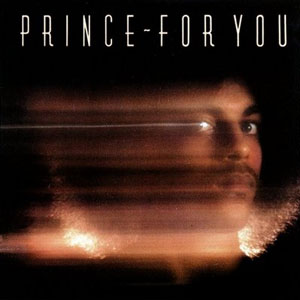 1) 'Soft and Wet' from For You (1978): This album is overall fairly underwhelming, but there are hints of genius trying to get to the surface. 'Soft and Wet' is easily the stand-out track, giving us a taste of Prince's love for singing about sex.
2) 'Bambi' from Prince (1979): Forget the singles from this album (although still brilliant) this track beats them all. It is heavy with its rock influences and downright un-PC with Prince's assertion that he can get a lesbian to change teams. But that arrogance is what I love about him, and this song is stupidly catchy and fun to sing along to.
3) 'Sister' from Dirty Mind (1980): Again, I love possibly the most out-there song of the album. Here Prince is singing about incest… and I love it. 'Incest is everything it's said to be.' Special mention goes to the track 'Party Up'.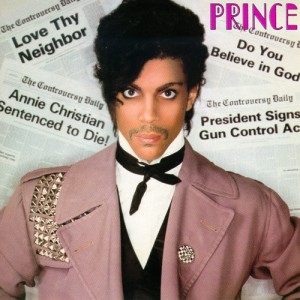 4) 'Controversy' from Controversy (1981): For a long time, this was my favourite Prince album of all. I am a huge fan of the title track, along with 'Sexuality' and 'Jack U Off'. 'Controversy' is so direct in its attack of closed-mindedness that I couldn't help but love it, running around the house shouting 'Are you straight or are you gay?!'
5) 'Little Red Corvette' from 1999 (1982): The first of the truly iconic Prince albums contains a timeless hit, 'Little Red Corvette'. The sexual metaphors are exquisite and the synth sound heavily influenced by Blade Runner. 'Something in the Water (Does Not Compute)' and 'D.M.S.R.' are the other stand-outs on the album.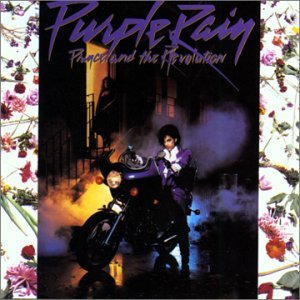 6) 'When Doves Cry' from Purple Rain (1984): This album is flawless. Having said that, I still feel that 'When Doves Cry' is easily the best track. It is strange to think that it almost didn't make the cut due to its strange lack of bass. Closely following on its heels is 'Darling Nikki'.
7) 'Raspberry Beret' from Around the World in a Day (1985): One of the weakest albums from this time period managed to give us one of the strongest overall tracks. 'Raspberry Beret' is a cult classic – along with the cloud suit he wears in the video.
8) 'Anotherloverholenyohead' from Parade/Under the Cherry Moon (1986): Another fairly average album, Parade produced the hit 'Kiss'. Kiss was written many years before but Prince didn't originally feel it was right on any of his other albums. I'm glad he finally released it, because it is a gem, but it is 'Anotherloverholenyohead' that really grabs me about this album. Let's just forget he ever made the terrible film that went along with it (I'm sure Kristen Scott Thomas tries to forget as well).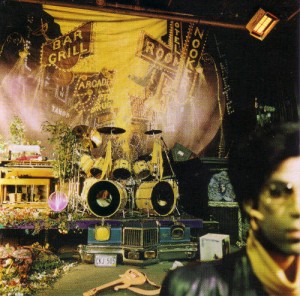 9) Sign o' the Times (1987): This entire album is awesome. I'm not sure I could pick a favourite. The two slow numbers, 'Forever in my Life' and 'The Cross' are definitely its weakest links, but overall, this is quite possibly the best Prince album of all time. If you have never listened to this album, stop what you are doing RIGHT NOW and go listen to it. Do it!
10) 'Anna Stesia' from Lovesexy (1988): If there's an album to skip from Prince's 80's catalogue, it's this one. 'Anna Stesia' has a certain darkness to it that keeps it interesting – a moody reflection on Prince's mental state at the time. Also, even for Prince, the cover art is just plain odd.
11) 'The Future' from Batman (1989): Bizarrely, this album was Prince's first to debut at number 1. It is often looked down on by hardcore fans, but I always enjoyed it. It's silly and quirky, and it worked very well in Tim Burton's film.
12) 'Joy in Repetition' from Graffiti Bridge (1990): There are very few Prince albums I dislike, but this is one of them. There's something about it that just doesn't sit right – I feel like Prince was trying to be something he wasn't in this. Still, it has its moments. 'Joy in Repetition' is not only a great song, but it really does do well when put on repeat.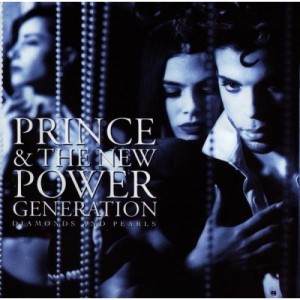 13) 'Cream' from Diamonds and Pearls (1991): Now we get into the period of Prince's use of 'the twins' – and yes, that's exactly what it sounds like – he used hot female twins in his videos for the album. And why not?! I especially love the way they lick the cream off the spoon for the titillation of all men. 'Get Off' and 'Money Don't Matter 2 Night' (with a video directed by Spike Lee) are the other stand-outs on this album.
14) 'Sexy MF' from Love Symbol Album (1992): I defy you not to dance to this song. And singing along to it at the top of your lungs is the best part.
15) Let's just skip over Come…
16) '2 Nigs United 4 West Compton' from The Black Album (1994): The Black Album has a sketchy past. Prince originally pulled it from release, but the studio released it anyway (after a number of illegal copies already found their way into circulation). I have a soft spot for this album after finding it on vinyl for $2 Australian – bargain! 'Rockhard in a Funky Place' is also a great track.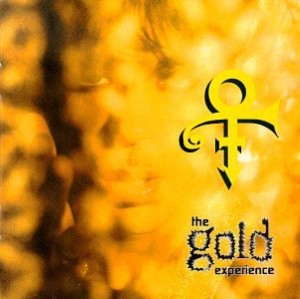 17) 'P Control' from The Gold Experience (1995): This album is strange. It is very poppy and almost feels like Prince was trying very hard to convince himself he was happy. 'P Control' is a fun, outrageous song that harkens back to the early 80s.
18) 'I Rock, Therefore I Am' from Chaos and Disorder (1996): This was Prince's final album with Warner Brothers and is sadly underappreciated. I'm not sure why I enjoy it so much, but it plays like a sigh of relief. I also really enjoy 'Dig U Better Dead' and am sure that it has some metaphorical resonance to him preferring WB studios now that he knew he was free of them.
Now, if you think that was a lot of Prince info to take in, you know nothing friend! Since Chaos and Disorder, Prince has released another 14 albums. I am excited for more, I never can get enough of his Purple Majesty.