As a long time Prince fan, seeing him reunite with Warner Brothers records earlier this years was not something I ever expected to see. The move was ostensibly to regain control of his extensive back catalogue, but he also included the release of several new albums in the deal. September 30th was a good day to be a Prince fan (or earlier in various parts of the world – September 29th in the UK – and for streaming online), as he released the 'solo' album Art Official Age as well as his efforts with girl band 3RDEYEGIRL, Plectrumelectrum.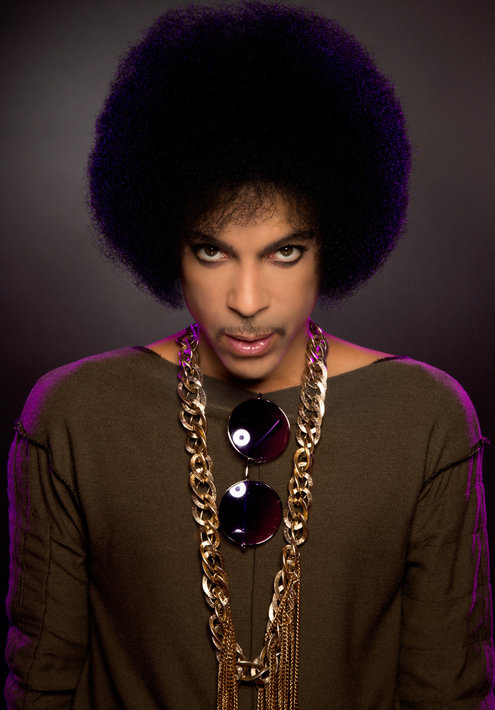 While neither album has the immediate forceful impact of this millennium's better albums such as Musicology or 3121, there is more than enough of the Prince genius there to keep us listening. Both albums have very different approaches, with the solo effort entrenched in digital music effects and Plectrumelectrum a more back to basics, recorded live, funk/rock fusion. When Prince excels, he is playful and inventive. Tracks that fall flat have a tendency to feel like they are penning him in, as though he is trying to reign himself in for a more traditional sound. Throughout his productive years in the industry, Prince's best moments have always been when he has done something no one else would have been brave enough to try (remember, they all thought he was mad at the time to record a song with no base line – When Doves Cry).
The release of two albums on the same day might seem bizarre to some, but this is Prince we are talking about. He has never been one to do things the conventional way. Years ago he was convinced that the internet would never really take off and mostly ignored it as a way of disseminating his music. He released triple albums from his own studio, made albums available for free attached to The Daily Mirror, and consistently legally pursued anyone who posted his music online. But 2014 saw a more mellow Prince appear. He tried to embrace social media, made an appearance on US sitcom New Girl, held an interview in Lianne La Havas's London apartment, and toured the UK in an erratic fashion for the Hit and Run tour. The albums also feel like a man trying to find his place in this new musical landscape, embracing the digital while trying to hold onto his musical roots.
ART OFFICIAL AGE
Art Official Age is billed as Prince's solo album with the help of producers Chris James and Joshua A.M. Welton (husband of 3RDEYEGIRL member Hannah Welton). He doesn't bother hiding that he is both exploring the possibilities of the digital music age while still remaining skeptical of its promise. Would we want him any other way? None of the lyrics feel particularly groundbreaking, and as has been the case from his earliest days, he is often at his best when talking dirty – with 'Breakfast Can Wait' having the most lyrical fun on the album.
The trouble with Art Official Age is its inconsistency. With some moments of brilliance, there's plenty of lackluster, dull tracks in between. The album starts strong, with the funky 'Art Official Cage' which sounds like it could fit in nicely with the Diamonds and Pearls timeframe and sets the stage for an album with a strong subject focus and fun dance numbers (that it then doesn't deliver on). 'Clouds' slows it down while keeping a strong funk beat, with light, layered vocals unashamedly utilizing modern, digital recording techniques. The track is excellent, easily fitting in with Musicology or 3121. 'Breakdown' has been out for a while now, and is a solid, traditional Prince ballad. While these tracks have a lot of power live, I find his ballads on recordings lacking since the 80's.
The first half of the album is finished with decent tracks 'The Gold Standard' and 'U Know', but it really finds its stellar moment with the fun, sexually charged 'Breakfast Can Wait'. This is both Prince and fun at its best. Unfortunately, the album loses its way in the second half, with 'Funknroll' being the only bright spark of the second half (a track that appears on both Art Official Age and Plectrumelectrum with different recordings of it). Prince's solo effort of 'Funknroll' is old-school – sparse and funky – feeling like it could sit well along with some of his more memorable back catalogue.
PLECTRUMELECTRUM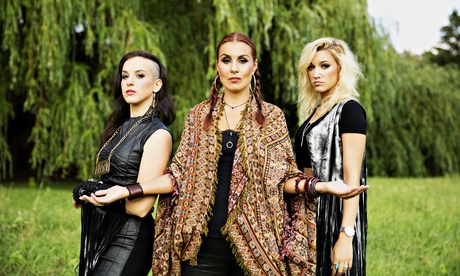 3RDEYEGIRL are the latest side project for Prince. According to the band members, they didn't even know they were forming their own band until Prince introduced them as 3RDEYEGIRL on stage one evening. The band consists of three women, drummer Hannah Ford Welton), guitarist Donna Grantis, and bassist Ida Nielsen. The album reflects the group's origins, coming together as a touring band for Prince's live appearances, with the recording of the album having all of the musicians in the one room and no digital mixing of the sound after recording. They played it through on the recording till they got it right. It gives the album a more raw feel. It's exciting to listen to, and to listen to up LOUD. You feel like you could almost be at an intimate gig.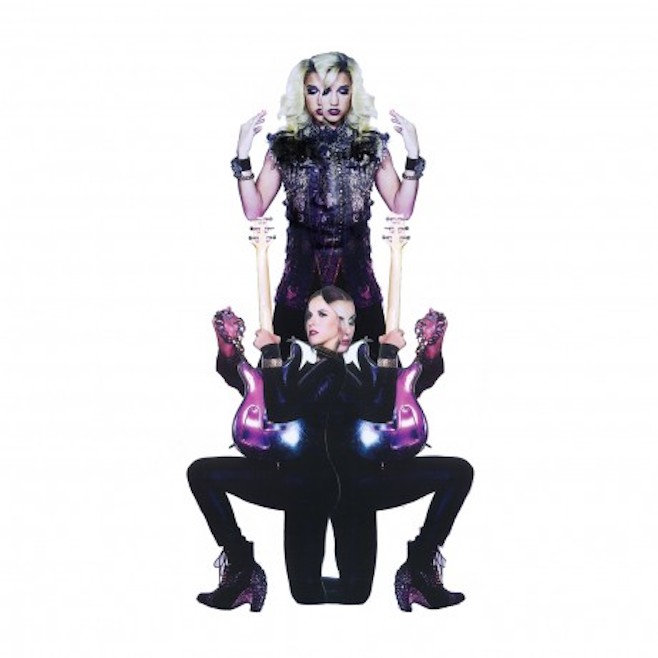 While Prince is ever-present on the album, it does have a more feminine bent to the lyrics and themes. The guitars have a tendency to be at the fore of all the tracks, something I'm not sorry about. Prince is often overlooked for his talent with the guitar, and having seen 3RDEYEGIRL live, I can attest to their amazing proficiency. The sound generally has more depth and is generally just louder than Prince on his own. It makes a nice change from the lighter synth funk that has dominated Prince's sound for many years. Perhaps, as they say in the album's first track 'WOW', we can 'call it the unexpected.'
The album's best moments come when there is a strong sense of funk and rock fusion – with strong beats and a lot of guitar. 'PRETZELBODYLOGIC' really kicks off this sound. The follow up is the odd 'AINTTURNINGROUND', which sounds like a confused 90s girl-rock track (akin to Meredith Brooks or Sheryl Crow), with a wicked guitar solo in the middle. The title track, 'PLECTRUMELECTRUM' relishes in the heavy rock sound before moving on to a softer sound in 'WHITECAPS' – a sweet but forgettable lovelorn track. Fem-love song with a great beat, 'FIXURLIFEUP', proclaims 'A girl with a guitar is 12 times better than another crazy band o boys'.
A funky base line makes a welcome return to 'BOYTROUBLE' with vocal contributions from Lizzo and Sophia Eris, giving the song a real 90's Salt n Pepa feel. I'm not ashamed to say I've missed that style of female music. 'STOPTHISTRAIN' is a little bit too saccharine without the clever 'I Love You In Me' style irony. The album flounders there, with the forgettable 'ANOTHERLOVE' and 'TICTACTOE'. 'MARZ' has a kind of 50s rock n roll feel to its beat, but its melody doesn't live up to its potential. The 3RDEYEGIRL version of 'FUNKNROLL' is well worth repeated listenings. Make sure to turn your system up as loud as it will go, with plenty of bass.
Verdict: Not Prince's strongest output in recent years but solid albums. The strong tracks are fantastic and the low-points are still solid, just not stand-out brilliant. If only he would take the time to cull the average tracks from the rest and we'd get a truly brilliant single album instead of two average albums with stellar moments.