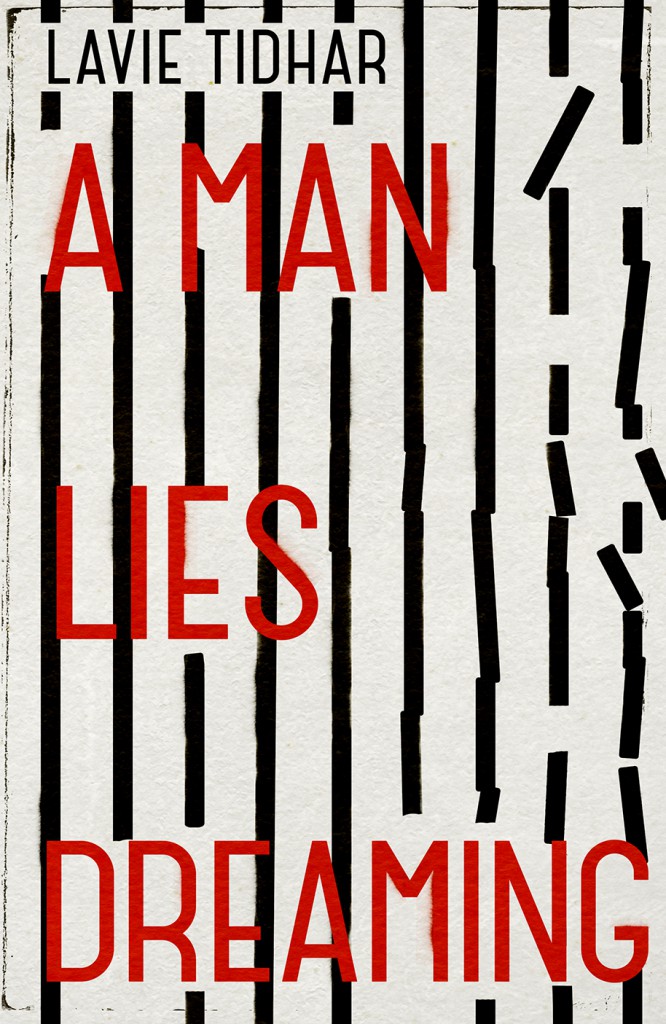 Tidhar's most recent novel, A Man Lies Dreaming (Hodder) is a strange beast. I'm not sure what I expected, but what I read wasn't it. His prose is musical, brilliant to read. And the story? Odd. I had heard of the novel almost constantly since it was published, people were raving about it – weird and fantastic. A must read, they all said. So I finally got round to picking it up, and I'm glad I did. It is all of the things the other reviewers are saying.
A Man Lies Dreaming is what they term a 'slipstream' novel, slipping between the traditional genres while employing many of their well-known tropes. The novel uses elements of speculative fiction in non-traditional ways – often realistic while also utilizing plenty of the surreal. The entire premise of the novel is surreal and reading it is both enlightening and uncomfortable.
What is a man but mended cloth, hastily worn and discarded?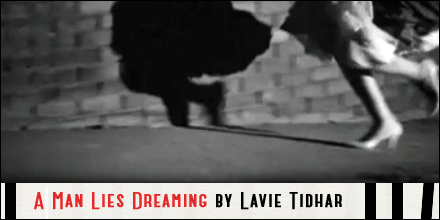 In Auschwitz, Shomer spends his days attaching handles to doors and trying to stay alive. When he thinks of where he is, he has nothing, so instead, he thinks of something else entirely. Shomer dreams of a world where the Nazis did not win the 1932 elections, instead, they were driven out of Germany by communism.
Hitler now lives in London, works as a Private Investigator, and goes by the name 'Wolf'. Often recognized and almost always despised, he scrapes by a living any way he can – even working for Jews. When a young Jewess employs Wolf to find her sister, he is pulled back into a world of politics, conspiracies, and prejudice. With his entire worldview coming into question, can Wolf survive those that are out to get him and hold onto what makes him himself?
And in another place, Shomer lies dreaming…
It is a truth universally acknowledged, that once a detective acquires two concurrent cases, the two must be in some way related.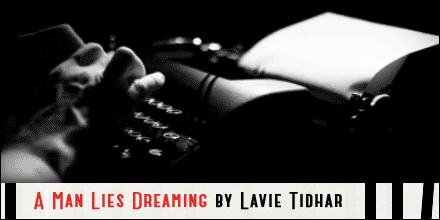 Being a huge noir fan, I began this novel with excitement. A bizarre reimagining of Hitler's life where he is the central figure in a hardboiled noir story? That sounded pretty bloody incredible to me. If what you want is a good, straight noir, you will be disappointed. The novel is unsatisfying as a typical mystery. The cases Wolf investigates are sidelined and left unresolved, as it is the moral journey he takes, questioning his own ideologies and the world around him, that take precedence. That isn't necessarily a bad thing, it makes for a thoroughly intriguing story, but it isn't great if you're the kind of person who needs closure.
Having said that, in other ways it very much plays to the noir genre tropes we know and love. The mood is spot on, with plenty of the hardboiled language. The protagonist is more than a little murky when it comes to his moral pov, and he doesn't always follow the law to the letter (even though he expresses his belief in the importance of law and order). He certainly has his fair share of baggage he brings to the story, and his hatred and mistrust of women plays into the idea of the femme fatale with instantly recognizable ease.
A gentleman killed with bullets, the state with gas. Only a madman used a knife.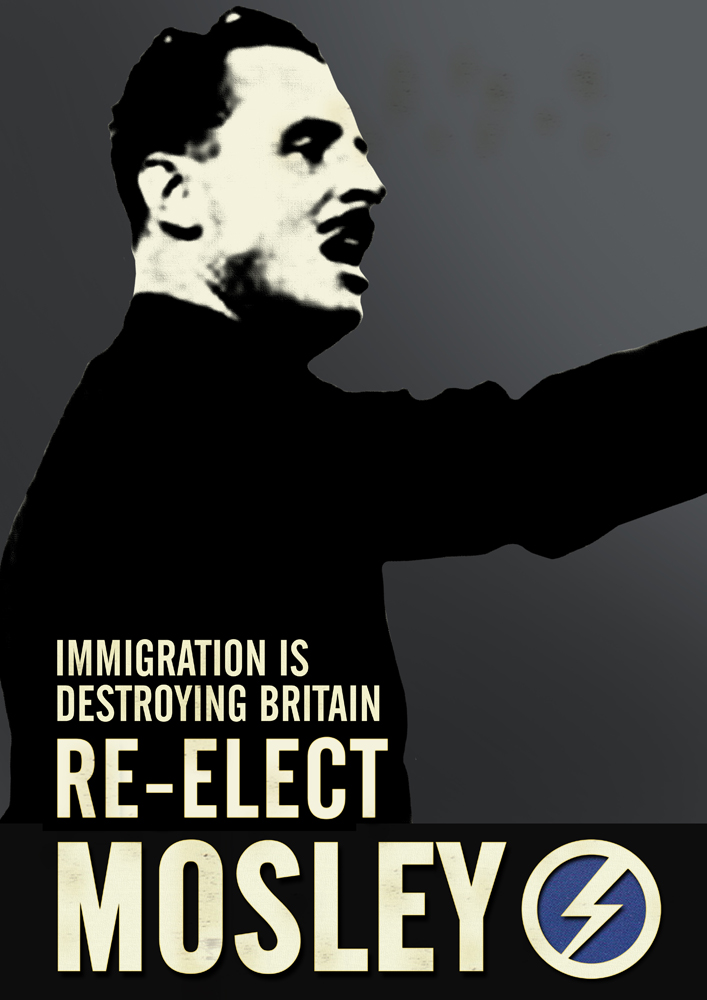 The trouble I had with the novel is that it works too well with the morally grey protagonist – Wolf is too easy to sympathise with despite his ideology and behaviour. Perhaps that was Tidhar's point. Using a genre and form where readers are used to empathizing with and even liking questionable characters, he has shown us how easy it is to get swept up in the charisma of an articulate, passionate, and intelligent man like Wolf. Shomer's narrative framing is minimal, but enough to remind us we shouldn't be on side with Wolf. The consequence of this is to make the reader feel queasy, uneasy with their own reading and interpretation of everything that is presented to them within the confines of the imagined story. And worse, that is entirely believable that England could have been caught up in the Xenophobia of the Nazi ideology (then and now).
In many places A Man Lies Dreaming reminded me of the concept behind Sliding Doors. The novel is all about asking 'What if?' And this what if points out how hideous humanity can be – and often is. We think we are better than those behind the Holocaust, that we've moved on and learned from our mistakes. But have we? Too many of the arguments used by Wolf and Mosley in the novel are still heard today. How easy would it be to find ourselves back in such a place? This novel will make you think hard about today's society as well as the past, and you might not like what you see.
Verdict: A brilliant novel. A Man Lies Dreaming will make you feel uncomfortable and dirty while transporting you to Shomer's detailed and brilliantly imagined world of 'What ifs'.