I feel like the walls of reality are caving in. Biopics, no matter how much they may be 'based' in reality, are always fiction. But when the subject of the biopic is also the star of the film…. Where does reality end and fiction begin?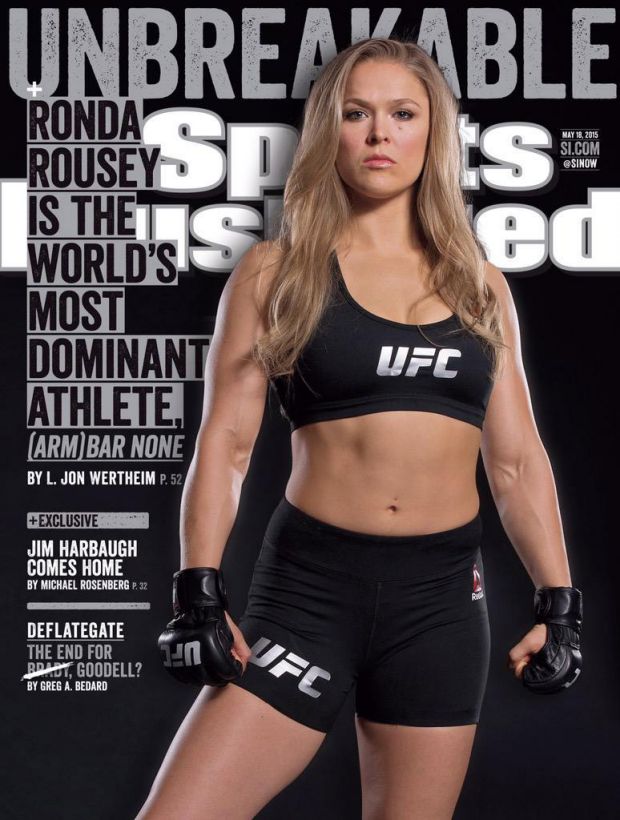 For those of you unfamiliar with Ronda Rousey (and I admit to having been in that category before seeing the Entourage movie), she is a previous Olympic medal winner in Judo, mixed martial artist, and current UFC (Ultimate Fighting Championship) Women's Bantamweight Champion. In other words, the woman's a badass.
Not only is she an exquisite athlete, she is also an actress and model. This biopic would not be her first foray into acting. She was featured in Stalone's Expendables 3 before also landing roles in Furious 7 and Entourage (as herself).
Penned with her sister, Rousey's autobiography, My Fight/Your Fight, was a New York Times bestseller. The film will be based on the book, with Mark Bomback (Live Free or Die Hard, Race to Witch Mountain, The Wolverine, Dawn of the Planet of the Apes, and Insurgent… among others) on board to adapt it for the screen. Mary Parent (Godzilla, Pacific Rim) is set to produce alongside Rousey herself and Bomback.
The script is currently being written. No release date has been set as yet.
News via Variety.