The Kray Twins have been committed to screen once again. The notorious East End gangsters who courted the world of glitz and glamour in the 60s whilst running their criminal outfit The Firm are often seen as ripe TV and film fodder, though with such coverage any new film needs an angle. Here in Legend, the novelty is having Tom Hardy play both twins, Ronnie and Reggie.
The film is in all honesty not that successful but the gimmick does have appeal. At the very least, Hardy's efforts make the film vaguely watchable despite Legend's flaws. I just can't help feeling that someone going into this film with no knowledge of the Krays wouldn't come out better informed. They might be able to do a cartoonish impression of Ronnie and Reggie though.
Largely neglects the most notorious aspects of Ronnie and Reggie
It doesn't take much to pick apart the problem with Legend. The entire story is mediated and narrated in perfunctory voiceover by Emily Browning's Frances Shea, the girlfriend and future wife of Reggie. Browning herself isn't the issue but the choice of her as perspective character and narrator makes little sense. She is not privy to the workings of the Krays' criminal enterprise so her viewpoint offers little insight. What coverage we do get are breezy summaries of events that should be the focus of the film, not parsed statements that suddenly the Krays are more powerful than ever having bought up this place or eliminating these people.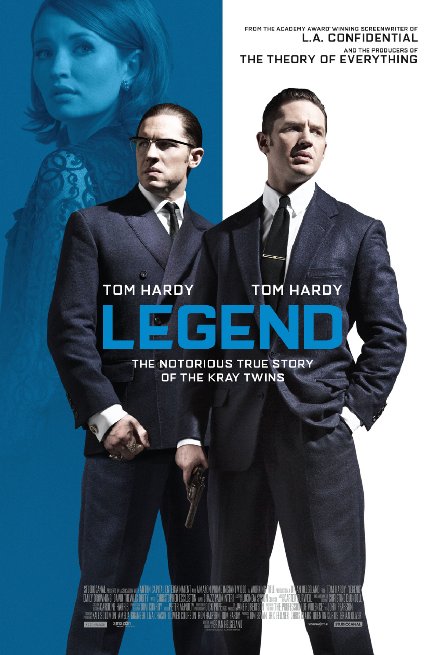 The focus of the film instead is personal drama which is not in itself bad but here largely neglects the most notorious aspects of Ronnie and Reggie, their attempts to mix with the stars while carrying out horrifically violent crimes (which the film is largely coy about). The personal drama is a conflict over Reggie as Ronnie and Frances fight for his loyalty and affection. Between the twins, this is at least interesting. The issue with Reggie and Frances courtship isn't that it is dull but the depiction of Reggie as a largely charming and affectionate figure mean he is depicted as a more conventional and appealing protagonist – which when you think about it, is pretty unethical.
More interested in replacing fact with broad movie archetype
Legend director Brian Helgeland seems more interested in replacing fact with broad movie archetype. Reggie is now a charming cockney grafter with rough edges for the bulk of the film, rather than a hardened and violent criminal. Frances is the typical good girl naïve to think she can change the nature of a man steeped in crime. Police nemesis 'Nipper' Read is a bumbling flat-footed detective rather than a determined professional (and is terribly marginalised given his role in events and that they cast Cracker alumnus Christopher Eccleston in the role).The most interesting character is Ronnie but then it is hard to fit a violent paranoid schizophrenic and homosexual living in 60s London with ties to debauched senior politicians within a prescribed role.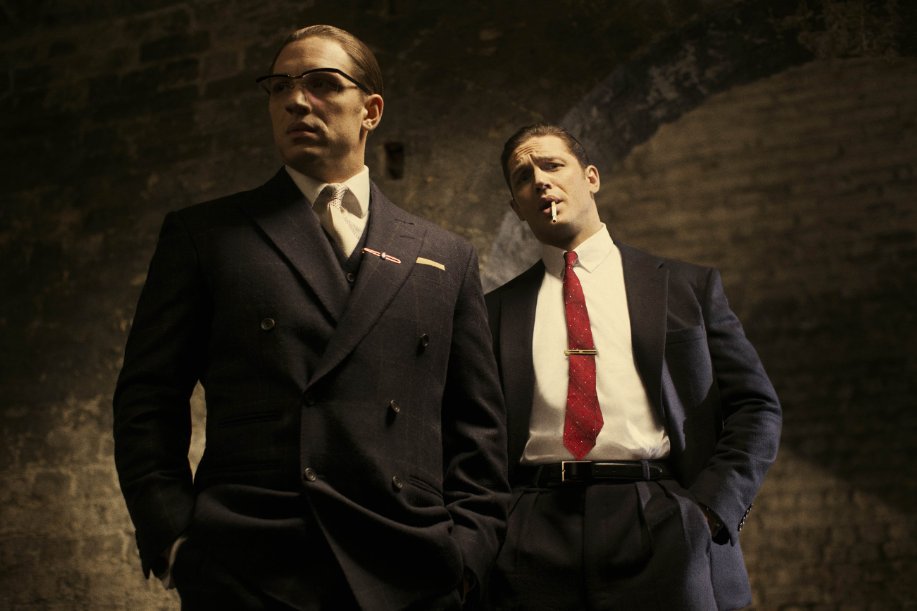 There is an inherent contradiction between the archetypal cockney characters that have been adopted and the direction of the film. If they want to embellish real life with cinematic genre conventions, it should at least provide more gangster action. Since Helgeland isn't doing that, we should have got a more authentic presentation of the Krays' story but even my working knowledge allow me to pick up on the scarcity of detail and accuracy. Where is the twins' elder brother? Where are the Where are the accusations that Ronnie was a gay rapist as well as a practising homosexual? Legend could either be unerringly truthful or libellously entertaining and falls within neither camp.
There is an air of pantomime about the whole affair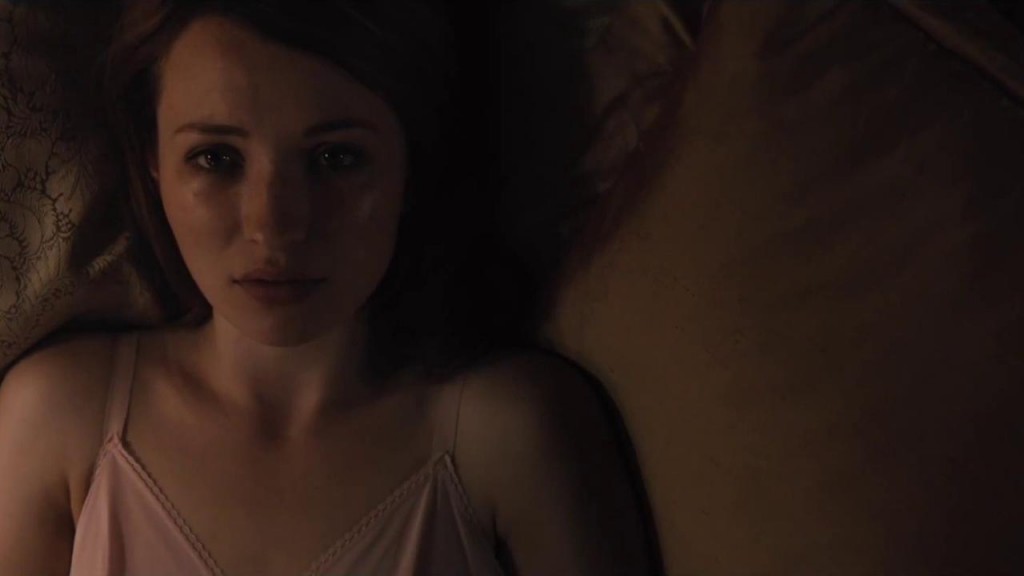 Despite all this, it must be said that Hardy does a lot to enhance the appeal of the film. Now let us be clear, this is not a towering awards performance. Hardy plays both twins and there is an air of pantomime about the whole affair. As Ronnie, he is both unsettling and funny with his stilted voice, crazy-eyed stares and stiff body movements. As Reggie, he is successful as the cheeky chappy gangster with a heart of gold (or not, as it may be when the film reaches the finale and is willing to admit that). The film likes playing with the novelty of having two Hardy's on screen at once and this does provide a silly if not sophisticated pleasure – particularly when you can play spot the body double when the twins start brawling.
Hardy's efforts can't really rescue it in the end though. And they missed a trick by only casting Hardy as the Kray Twins. If it was entertaining to have Hardy acting against himself in two roles, think how much more entertaining it would be if he played every role: whilst facing down the South London crime boss Charlie Richardson (Tom Hardy) and outmanoeuvring Detective 'Nipper' Read (Tom Hardy), Reggie Kray (Tom Hardy) courts the young local girl Frances Shea (Tom Hardy) and his brother Ronnie (Tom Hardy) is falling in with perverted Tory peer Lord Boothby (Tom Hardy).
There's your film!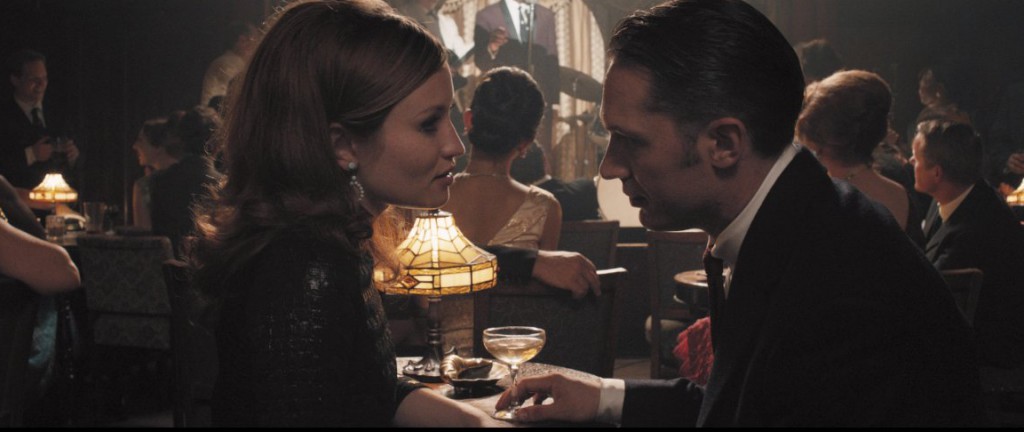 Verdict: Two entertaining turns by Hardy can't save this unfocussed cockney crime saga.
Legend is on general release in the UK and opens in the USA on 2nd October.