Following on from yesterday, here's a further breakdown of some more of the events at one of the year's biggest literary celebrations: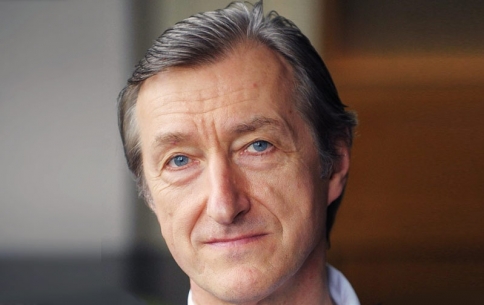 Julian Barnes
The Man-Booker winner was talking about his latest piece of non-fiction, Keeping An Eye Open: Essays on Art. I had initially gone in hoping the conversation would be rapidly steered towards his interesting and varied literary career but shortly after beginning I found his talk on how he got into art much later in life and his self-consciously unschooled approach to art appreciation very interesting. Things eventually came around to his more well-known written works (The Sense of an Ending is apparently now being made into a film) and the anxieties of not just writing 'the same old thing'.
Nigella Lawson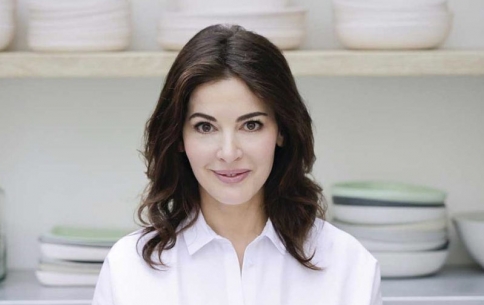 A haven for the established middle-class attendees of the CLF and an incredibly in demand session. Nigella was chatting with Observer food critic Jay Rayner about the new 'must-have' recipe book Simply Nigella: Feel Good Food. I have to say this was one of the more unstructured sessions. I don't get the impression much preparation was done between the chair and interviewee so there was a bit more umming and arring as Nigella had to formulate answers when Rayner kept throwing her curve balls. Rayner's also a fairly large personality to have as the chair. Nonetheless, an excellent talk to attend before tea as it whet the appetite – I just wish we'd actually spent longer on Lawson's time as the literary editor of the TLS or as a political correspondent. Seems reductive only view her through the lens of mouth-watering cookery.
Salman Rushdie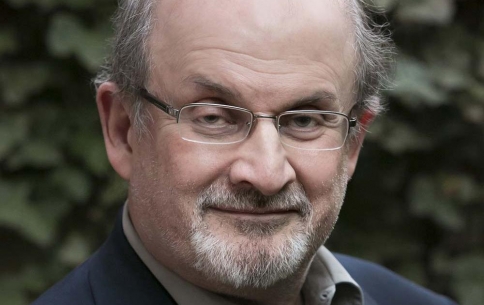 Apparently Salman Rushdie has a desire to write a crossover fiction between The Great Gatsby, Poirot and Jeeves and Wooster. This was the most bizarre revelation from one of the festivals big hitters (again, promoting his new book). It was a pleasantly wide-ranging talk, where Rushdie discussed the difficulties of playing around with genre as he is seen as a figurehead of magic realism but has dabbled in science fiction and yet is still firmly planted in the literary. He also reflected on growing up reading lots of science fiction and, foreshadowing a later feature at the CLF, how the tired and sexist depictions of women in a lot of those books in his youth put him off it. It's always nice when these talks deliver something you didn't expect.
Louis de Bernières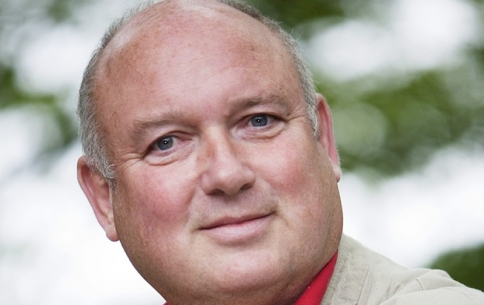 De Bernières was probably the most focussed on his new work, The Dust That Falls From Dreams, and gave a lot of detail on the premise, formulation, execution and especially the research involving in putting together the novel. In this sense it was a very good technical talk on the logistics of story-writing, particularly in historical periods. The writer of course had to put up with questions on his most famous work, Captain Corelli's Mandolin, which I had assumed would be dealt with dismissively given that he must be pestered with questions about it all the time. In truth, he was entirely gracious about it, even when the first question involved a woman asking why he hadn't written the ending exactly as she would have wanted it. The joys of writing a successful book!
Reimagining Shakespeare
If James Shapiro's Shakespeare Lecture at the start of the festival was in depth, this was positively subterranean. Academic Libby Purves hosted writers Jane Smiley and Tracy Chevalier (both past and current Shakespeare adapters) and director Iqbal Khan (of the RSC's recent Othello) for some fairly close readings of Othello and King Lear. There was also very logistical discussions of staging, updating and adapting these works, how the themes and preconceptions of the plays can be toyed with, and the best approaches to treating the text critically. Dare I say, this is one that could easily leave someone without a great familiarity with the plays in question behind but it was engaging for those who do. High bar for entry but very good nonetheless.
Sci-Fi and Fantasy: The Female Frontier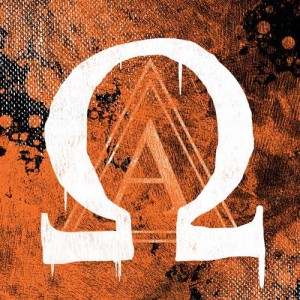 Editor Anna James hosted Helena Coggan, who wrote The Catalyst and at 16 is now getting on with the sequels (I hate the young and successful!), and Francesca Haig, whose book The Fire Sermon was bought up for a film deal before even being published. I must confess to be less interested in the writers talking about the processes behind their books as they were much stronger talking about the issues surrounding women in writing and genre fiction more broadly. From the sexist or discriminatory responses online, to the resistance and judgement for trying to write any female characters, the discussions was very measured and thoughtful. For my money the best bits were when the two writers got their teeth into the issues of publishing in genre fiction: that the books are harangued and marketed to death with comparisons to other works (The Hunger Games) no matter how spurious, that the writer ends up being boxed into genres and not just the works, and that the wider demographic field of Young Adult fiction is troublesome because it both restricts the readership and applies that readers only have interest in reading about characters of the same age.
The Theatre of War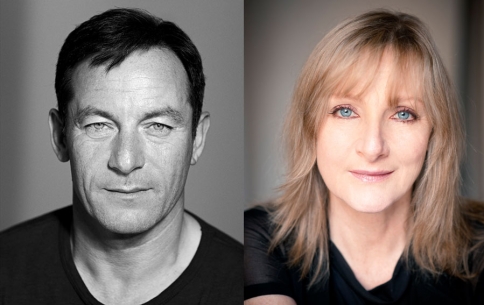 An interesting and unconventional feature for the final sitting: director Bryan Doerries oversee a partial reading of Sophocles' Ajax by actors Jason Isaacs, Leslie Sharp, and Aidan Kelly as a way into his project of using Greek tragic theatre as a way of approaching battlefield trauma for veterans. This was followed by reflections and discussions with veterans associated to the project and then a opened out to the rest of the audience (which itself, as might be expected, included many active or retired servicemen and women). The central performance, delivered simply from the table atop the stage, was very good and like all the best theatre, the perception of its construction evaporated very quickly. The discussion was very illuminating into issues of mental health from service that I have no direct exposure to and how art can be a constructive treatment. One word of reservation is that Bryan Doerries is a bit of a waffler and could really have reigned in his preamble and sign off. Mild verbosity aside, this was a unique and engaging way to wrap up the festival.
I hope you'll see that there's a lot on offer at events like this and do look out for the CLF coming round next year (or any of the other literary festivals hosted around the country).