Everywhere I go I meet people who say 'I'd love to have the time to write'. The implication is often that I obviously don't have enough going on in my life or I'd never be able to do what I do. What bollocks! The other thing I hear is from 'aspiring' writers claiming that if only they could find the time they would do more writing. Stop making excuses. It isn't about finding the time to write but making the time.
We are all busy. I have a full time job, participate in a group sport (though I'm currently out of action with a broken leg!), run this website, all while working on a novel. On top of this brilliant work ethic (if I do say so myself), I also find time to chill out – read, watch TV, hang with friends. It isn't as hard as you might imagine for you to make the time as long as you are disciplined, but never forget that while working hard is important, you have to leave time for actually living as well.
Schedule regular time for writing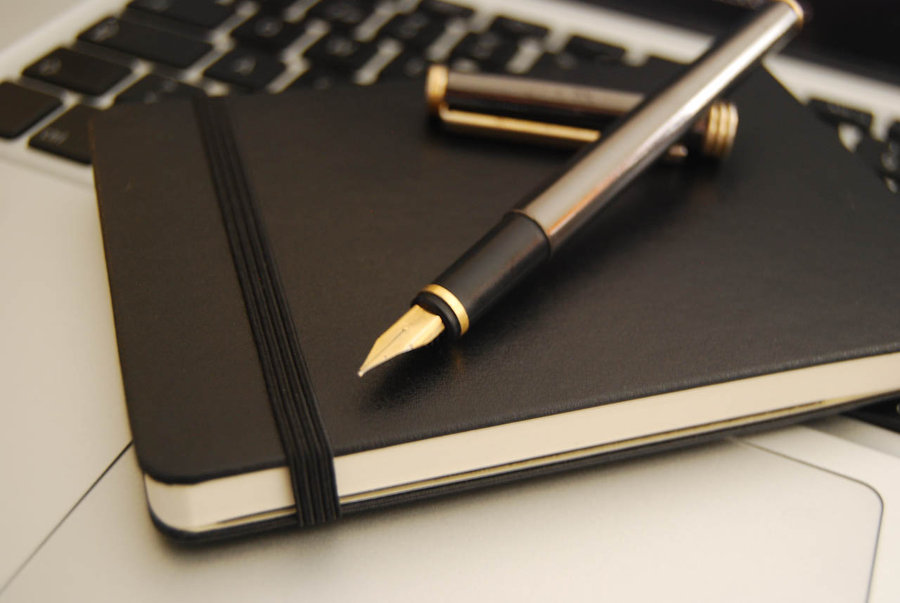 I don't mean to sound draconian, I'm not your mother telling you to not watch TV until you're homework… but you do need to schedule your time, if only loosely. The most important part of scheduling your time is to remain realistic. If you have Kickboxing on a Wednesday evening then don't plan to write for four hours that night. You also need to be somewhat flexible – it's ok to go to a friend's birthday instead of your usually scheduled writing, but make sure you don't start finding social excuses to avoid your writing time slots.
A lot of people will tell you that it helps to develop a habit with writing – writing in the same location at the same time of day. I say do what works for you. Sometimes that kind of rigid ritual isn't possible, life gets in the way. Write when and where you can. It is also important to set aside time for different kinds of writing (for instance I split up article writing time from novel writing time), research, and editing. These are all important aspects of the writing process; you can't have one without the other.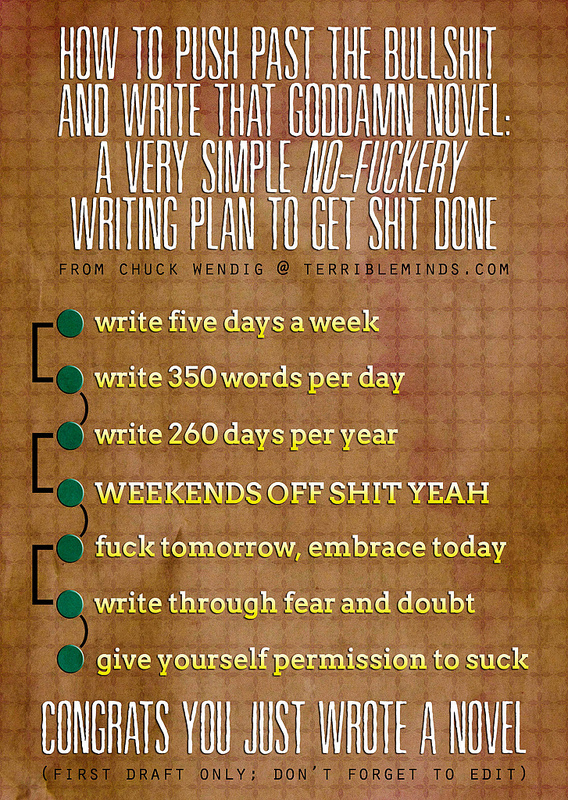 I have previously spoken about Chuck Wendig's 350 words a day plan – where you have to write 350 words every weekday, and in a year you should have the number of words to make up a novel (whether there's a plot anywhere in there is another matter…). This is definitely a manageable place to start – you can build your own spreadsheet trackers or make a note on a calendar to tick off when you have done it. I'm passed this in my own work, so have found a friend who I have to make weekly 'submissions' to, which means there is a clear deadline I am always working towards.
Find what works for you. Be consistent and disciplined; you won't get anywhere if you don't make the time.
Don't wait for inspiration to strike
When I first started taking my writing seriously I would often stare for hours at a blank page and wallow, complaining that I had no ideas. I would find excuses to get away from writing, saying that I was 'looking' for that great idea from which would be born the best novel ever written (of course). It doesn't happen that way. The more you write, the easier it becomes. Don't have an idea? Adapt a classic story, write some fanfiction, do some writing exercises.
If you have scheduled time to write, then you need to write (barring illness, power failure, World War III, zombie apocalypse, so on). No excuses. Obviously it is best to work on your current work in progress, but if you really aren't feeling it, why not try to get the creative juices flowing by writing something else? You never know, it might unlock the writer's block for the other project. You need to remember that not everything you write will ever be read by anyone else – in fact, most first draft material is thrown out or completely rewritten to the point of being unrecognizable. So don't stress so much. Try doing a writing sprint where your fingers (if typing) or pen never stops for a full 30 minutes.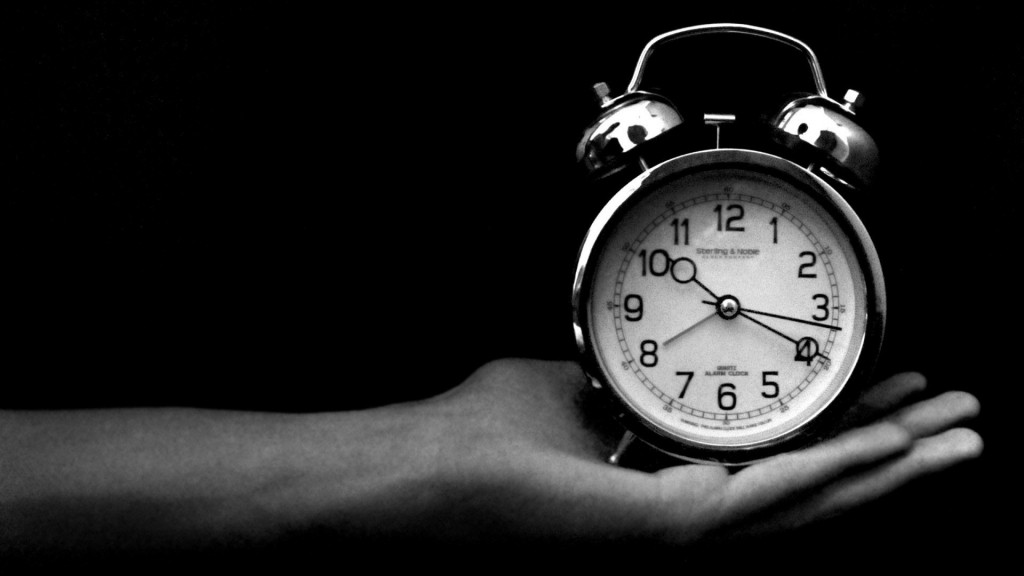 Being a writer is a major commitment; you have to really want it. There is time, no matter how busy you may be, as long as you set some aside. Be disciplined, consistent, and persevere. You will get words down on the page, and the more you do, the better you'll get.