From the updated version of the Spider-Man theme song to Tom Holland's exuberant performance, the newest reboot of Spider-Man is best described in one word: adorable. Perhaps that isn't what you want in a superhero film, but I found it a refreshing change. Spider-Man Homecoming works in much the same way that Deadpool did. No, I don't mean to suggest that the teen superhero is suddenly foul-mouthed and into ultra-violence, but he has a distinct personality. A personality that expands into a distinct feel for the film, something sorely needed in the Marvel Cinematic Universe, whose central installments have suffered from 'sameitis'.
Though Spider-Man has graced the silver screen in many incarnations, I have managed to avoid most of them. The one and only iteration of the character I'd seen before this one was the first of the Tobey Maguire films. Despite my limited exposure, I am glad that they avoided yet another origin story reboot. Tom Holland's debut in the last Captain America film was the perfect introduction to his version of Spider-Man and it allowed Homecoming to carry on with the character's story without spending tedious time on how it all came to be.
'Can you summon an army of spiders?'
Spider-Man: Homecoming picks up Peter's story directly after his team-up with Iron Man from Civil War. Now that young Peter has had a taste of the big leagues, he is desperate to be included on big, important, and – most importantly – exciting, Avengers missions. But Iron Man has other ideas. Peter is just a kid, after all, and needs to run with training wheels for a while.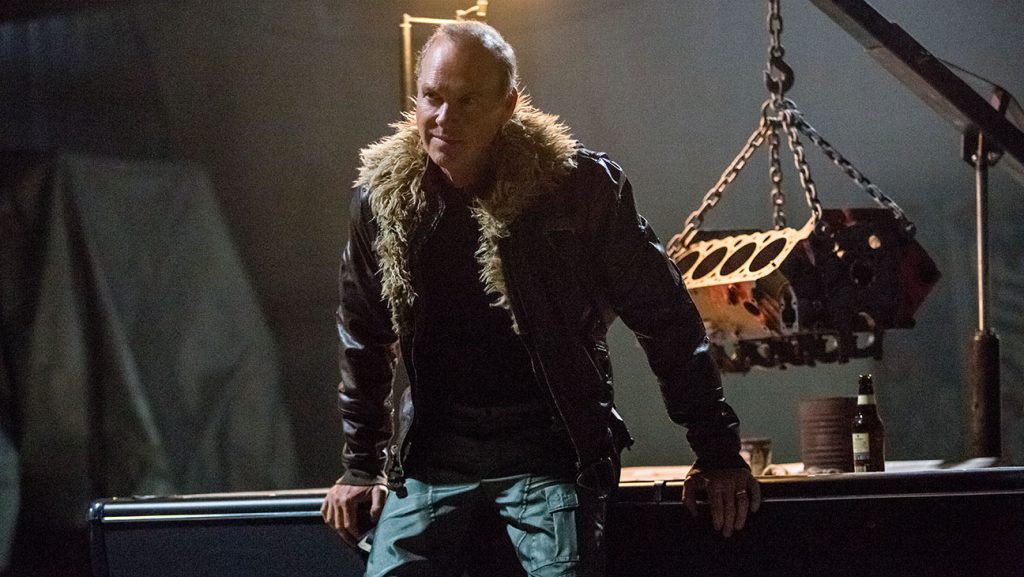 Meanwhile, a local criminal gang, led by Adrian Toomes/Vulture (Michael Keaton), is building and selling dangerous weapons based on stolen alien tech. Dealing with such bigwigs is a big step up from bicycle thieves and helping direct old ladies through the neighbourhood, though, and might just be too much for young Peter to tackle by himself. That doesn't stop him from trying though.
'If you're nothing without the suit, then you shouldn't have it.'
The film sticks to the signature Marvel levity with some added Spider-Man flavour. This really is a teen superhero film, with the typical teen issues of trying to fit in, being teased, and longing for the girl who is just a little bit out of your league. Holland's portrayal of a teenage Peter is spot-on, with his awkwardness, attempts to prove his worthiness, and generally running headlong into tricky situations. The dialogue is very well done, with a rapid-fire style that would sit nicely alongside Gilmore Girls. The frenetic dialogue goes hand in hand with Spider-Man's zig-zagging through the landscape, swinging from building to building, flitting from one crime to another. All of these elements make for a distinct and cohesive whole.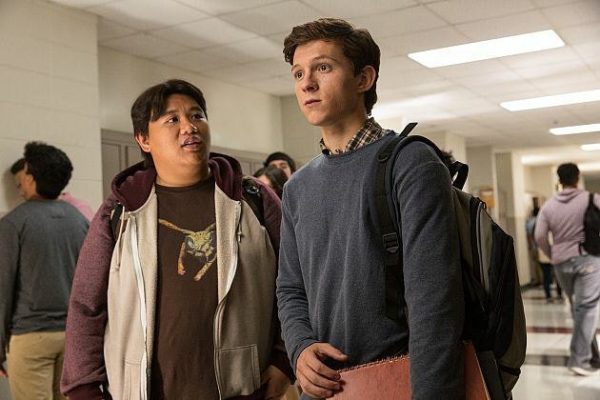 But the levity never takes away from real moments of heart. Downey Jr's Iron Man takes on the role of flawed mentor – too self-obsessed to be truly useful to his protégé, yet the tough love works for Peter. It provides easily relatable motivation for the young protagonist, who only wants the adults in his life to see him as a capable man, something that is mirrored in his 'ordinary' life (he wants his Aunt May to recognise he is socially capable) as well as in his superhero exploits.
'Can't you just be a friendly neighbourhood Spider-Man?'
Where the film suffers is where most blockbusters, in the superhero genre or not, find problems. The cinematography is fine – standard fare that never intrudes on the story, so much so that you barely notice it. This is perfectly acceptable for the vehicle, though a shame they didn't inject a little personality into the technical aspects like they did with the story and characters. Similar comments could be made of the unremarkable soundtrack. It was all solid enough but interchangeable with every other Hollywood big budget film. Forgive me for wanting a little flavour with my films, be they little indies or blockbusters.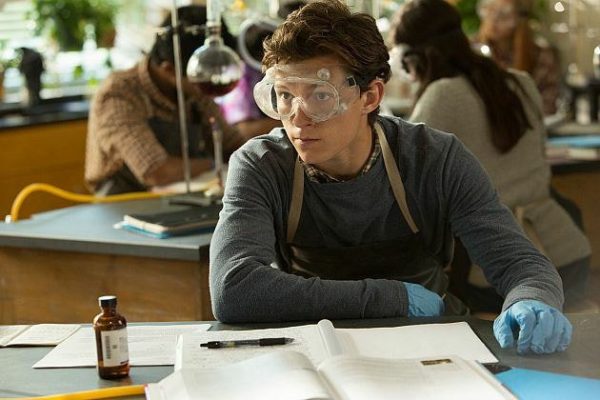 I had such great fun watching most of Homecoming that it was a disappointment to reach the final 'big battle'. Of course it would come, it is a superhero film after all. But compared to the banter and comedic narrow escapes of the rest of the film, we are given a fairly po-faced final showdown. There are ways to make fight scenes more interesting, but Homecoming doesn't manage it. When the film attempts to up the stakes it loses the personality the rest of the run time spent developing.
Verdict: The Spider-Man incarnation we should have had from the beginning. Homecoming is fun, full of heart, and cohesive entry to the Marvel Cinematic Universe.