An intrepid duo
Megan is an Australian, almost-green card having American, living in the UK on her Irish Passport. She has studied Philosophy, Law, and Creative Writing at University, with a day job in Academic Publishing. Not only can you find her ranting on Pop Verse, but she is also co-host of feminist podcast Breaking the Glass Slipper. She has a very odd cat named Marty McFly, but the kitty has never done any time travelling (as far as we're aware). Megan loves to watch films and terrible television, read, assume her opinion is the only correct one, and drink tea.
@BtGS_pod | Breaking the Glass Slipper
Fenton Coulthurst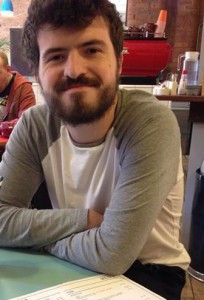 Fenton works in academic publishing but is also an occasional writer, film reviewer and journalist. His interests cover such disparate areas as Old Norse sagas, 19th century fiction, the films of Akira Kurosawa, comic books and much more besides. Originally hailing from Stockport in South Manchester, he got a Masters in English Literature from Durham University and somehow now finds himself living in Cheltenham.
An occasional guest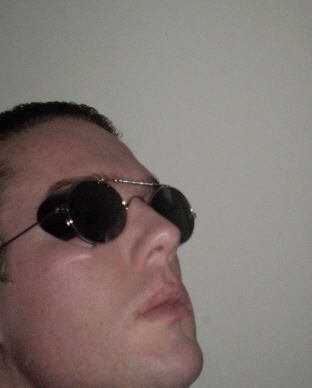 DB Fishman
DB Fishman is an Edinburgh-born poet and culture junkie in England, working in academic publishing and liking some Messiaen with their Megadeth. Fan of what Reginald D. Hunter termed 'what the fuck movies'. Abstract expressionism, drag queens and everything louder than everything else. DB Fishman has no one to blame but themself.
Can You Please Stop Screaming?
Previous contributors
Stephen Flockton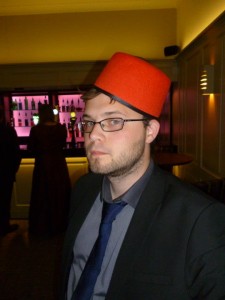 Stephen Flockton was raised on the mean streets, where only the best and most ruthless gamers had any hope of making it out alive. When he's not jumping on heads, Stephen enjoys other geeky pursuits such as table-top gaming, comics and movies, and he was the inspiration for the character Blanka from Street Fighter. He also once had a knife fight with Peter Molyneux.
Stephen feels it is time that the world benefitted from his gaming knowledge, and is now our resident video game expert here at Pop Verse. He is also the writer of The Acquirers, but don't hold that against him.
Siobhán Greaney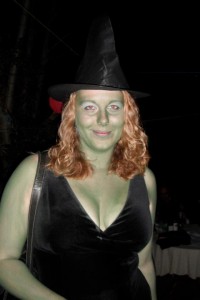 Also known as Shivers. She'll be the one smiling and chatting to anyone sitting still for long enough near her. She's an extroverted Irish girl, with a passion for Discworld and Harry Potter, among other things. Shivers has been appointed IDWCon Chair for 2015: twitter, facebook group and main website.
JT (John) Leal
I'm a coffee guzzling American who can't ever seem to find a pen, always a pencil. I've studied History and English at University of North Texas, and found my way to a Masters of Education and specialized in Secondary Education. I wish I could say I'm an educator, but I'm not a Jedi yet. Eventually I'll find a pen that will help write to inspire others to a realm just outside their own. Plus I devour comics, television and novels like glutton. Did I mention coffee?
Ashley Walker
Ashley Walker is a super hero of comics. Not in the sense of fighting crime, but he does have a secret identity. By day he is a mild mannered publisher and by night an Artist Extraordinaire (as long as he can find his pencil sharpener).
He enjoys long walks on the beach and vintage horror movies, often at the same time. He has an imaginary dog named Charles and an odd attraction to Lego. His favourite comics include Hellboy, American Vampire, Locke and Key, and anything by Jeff Lemire.