When George 'No Show' Jones passed away last month, aged 81, his position in the Country Music Hall of Fame had been long secured. The twitterverse exploded at the breaking news, but there were two distinct strands of remembrance. There was his contribution to country music of course, but there was also the stories, of which three immediately sprang to mind: No Show Jones gained the moniker when his drinking lead to non-appearances at his concerts being expected; his drinking was so copious that when he did turn up, he would occasionally perform entire sets in a Donald Duck voice; and when his second wife hid his car keys in order to stop him reaching the next town to buy booze, Jones once rode his John Deere sit-on lawnmower the 10 miles in order to re-up on whiskey. Country musicians serve at the pleasure of their public, and their public don't object to such antics at all. No Show may have ridden his lawnmower to a better place now, but his reputation remains, built on those two prodigious talents.
Anticipating comebacks is a masochistic business. To hope for fleeting glories recaptured in the face of diminishing returns. But Happy Mondays have had more practice runs at coming back than most. During the Great Escape festival recently, the street corners were dutifully staffed by hoodied figures thrusting flyers into the hands of anyone passing, asserting all you needed to know: 'Happy Mondays'. The boys were back in town, playing the Brighton Centre the following weekend, and lampposts across town were flagged with Central Station's iconic 4×3 of the band's name. Here are the Mondays in 2013 – a name known across the country, unable to sell out venues without a serious promotional push.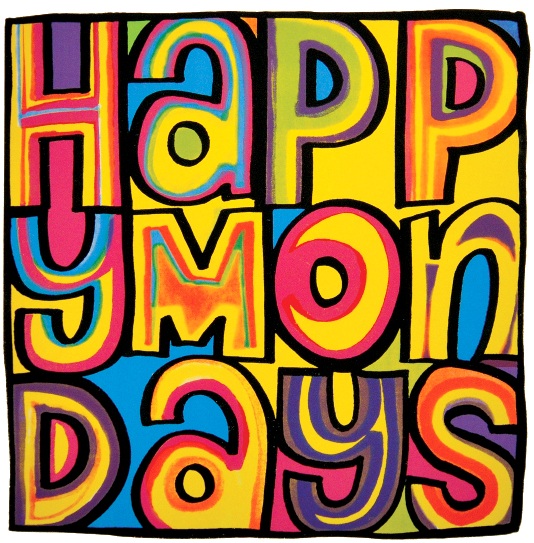 Happy Mondays always sat a bit awkwardly in the lineage of great British guitar bands that Britpop looked back over so fondly. Every decade had its icons, playing their anthems, from Stones, Beatles and Kinks, to Pistols, Clash and Jam, and, for the '80s, the Roses, Smiths and Mondays. They are a band with a guitar. And they are icons. Indeed, vocalist Shaun Ryder and talismanic dancer Mark 'Bez' Berry are cultural figures so iconic you can picture them in stained glass, a holy psychedelic Mancunian Bert and Ernie. But listen past the big choruses and something's odd. Rumbling funk bass and disco synths? Wah wah guitar and Rowena's soulful, belted backing vocals? Actually danceable rhythms?? While the Mondays' Madchester rivals The Stone Roses co-opted the euphoric rush of rave culture and elements of rhythmic music – most notably a Young MC bassline for the seminal 'Fools Gold' – they increasingly fell towards the trad rock their instrumentation reflected. Even the Mondays' wildly disparate influences (Parliament, Tom Waits and Captain Beefheart to name three) fell well outside the British guitar genealogy, and the discordant glory of their music was achieved through their failure at emulating them. If punk is the Modernism of western pop music, then the intuitive, garish, wilfully meaningless stramash of the Mondays is Dada. If punk said anyone could get on stage and be in a band, regardless of musical ability, then Bez, loping about on stage shaking his maracas, was the theory personified, the audience on the stage.
While cocaine and rock traditionalism (on 1994's Second Coming) were to be the Roses' undoing after a five year legal dispute, the Mondays' was a more dramatic conclusion of homophobia and Barbadian crack cocaine. To say the Mondays were uncouth would be an understatement. Their dislike of the actual work of musical stardom – interviews, promotions, actually playing gigs – meant they had a demeanour free of media angle that'd be almost unrecognisable today. It also meant a lack of self-awareness in front of the media and a characteristic lack of regard for consequences. So when, in an interview with the almighty journalist Steven Wells (and it's criminal a collection of his writing has never been published), Bez used that more offensive 'f word', stating 'I hate faggots', time was being called, and no explanations or apologies could undo the damage done. As addictions and animosities spiralled, the Mondays' label Factory had sent them to Barbados to record a follow-up to the classic Pills 'N' Thrills And Bellyaches and stay away from heroin. Which worked, except the island was flooded with cheap crack cocaine. The half of Talking Heads tasked with producing the record were perturbed to catch band members loading furniture out of the Eddy Grant-owned studio to sell for rocks. The lacklustre results (1992's all too appropriately titled Yes, Please), along with the fateful Swells interview, turned the tide towards the latter of NME's renowned 'build 'em up, knock 'em down' formula, and left many starting to question what they'd let the Mondays away with.
And so began Happy Mondays' time in the wilderness. They became one of those bands of whom an endless string of greatest hits sets are released. Their reputation for indulgence kept their myth alive but even before they finally fell apart, the music had fallen into the background. Mondays bass player, and Shaun's brother, Paul Ryder assembled Big Arm, which sounded like the Mondays without Shaun. Bez managed releasing a single and winning Celebrity Big Brother before declaring bankruptcy. Creating anecdotes doesn't pay residuals – though in the pantheon of rock autobiographies, Bez's saga of international travel, car crashes and microdot LSD, Freaky Dancin', holds up surprisingly well.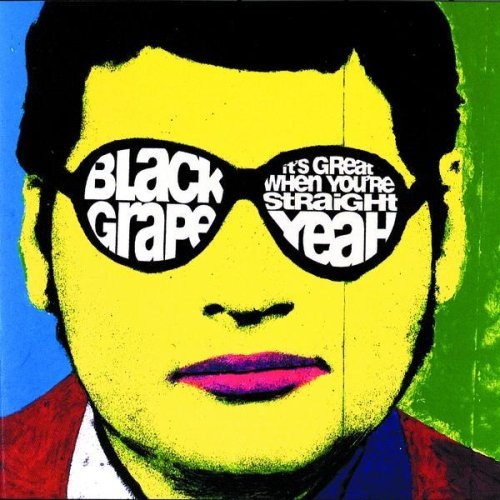 Ryder, as frontmen tend to, fared better. 1995 brought the dayglo face of recently arrested international terrorist Carlos the Jackal, on the cover of Black Grape's storming debut, It's Great When You're Straight… Yeah. It seemed like Ryder could do it all over again, having teamed up with future super producer Danny Saber and ex-Ruthless Rap Assassin, and Grape co-frontman, Kermit. They even had Bez with them! Bez left after Straight though, and Kermit also departed following second album Stupid, Stupid, Stupid (an album, it should be noted, that begins with Ronald Reagan stating that he and Nancy are 'hooked on heroin'). After a bold claim from Ryder that he and Saber would continue Grape without them, also playing Mondays songs, it soon became evident the wheels had fallen off again.
The Mondays are a true example of the rock and roll ethos at work. They didn't just pose in photoshoots – they had no interest in professionalism or business acumen; they did what felt right and indulged every impulse they had. And in BBC3's 2004 documentary on Ryder, The Ecstasy and The Agony, there's something cute about watching Shaun and Bez – friends since adolescence – both pushing forty, once again broke and living next door to one another. Especially their arguing over who can better remember through the drug haze whether a photo on one of their wall's was taken when they played Manchester's humungous G-Mex venue. Ryder at this point was unable to record anything new due to a legal dispute with former managers, similar to the Roses' a decade earlier. There was a muddled album of anecdotes, recorded as he tried to detox in Australia, a duet with operatic tenor Russell Watson (no, really) and an appearance on Gorillaz' 'DARE' to prove he was still capable, but the eventual catalyst for Ryder's reform was far more unlikely.
In 2010, six years after his idol John Lydon, Shaun Ryder entered the jungle of I'm a Celebrity… Get Me Out Of Here! Where Lydon walked out after 11 days however, Shaun lasted the full 21, coming second only to X Factor third place winner Stacey Solomon, reminding the British public why they liked him in the first place and leading to the chilling spectacle of Ryder performing 'Step On' to a backing track, with Solomon and a troupe of dancers, at the cavernous National Television Awards. He got clean, had his teeth done (as Shane MacGowan's girlfriend is currently trying to arrange), remarried, and wrote an autobiography with a cover of him looking like a photoshopped Blomkvist from the Swedish Dragon Tattoo movies.
There's only been one Mondays album in the last two decades, and if 2007's Uncle Dysfunktional proved anything it's that without the actual Mondays on deck (only Bez and guitarist Gaz Whelan joining Shaun for that) you can emulate the Mondays' sound but not the essence. There have been similar attempts at a live return, with Bez, Rowena and Gaz variously present and absent, and even a vocalist called Nuts in the line-up for about 20 minutes. The original line-up is currently touring however, with the Ryder brothers on speaking terms for the first time in a decade, and a new album in the works, currently armed with the title Designer Vagina. Compared to the comeback The Stone Roses are currently undertaking – vast Heaton Park shows sold out in 14 minutes; Shane Meadows filming a documentary of it all – it's modest, but this is the best shape that this band, and the frontman the legendary Tony Wilson called 'the greatest poet since Yeats', have been in in a long time. The Mondays, who have traded on their name for short term benefits as long as is feasible, have a chance to remind people just how easy it is to put a real set of Mondays garbled punk funk greatest hits together. Dare we hope?