Film and TV news
For anyone who ever questioned Sandra Bullock's acting abilities, you'll have to eat your words now. The new trailer for Gravity is out and it looks thoroughly gripping.
Bradley Cooper has been confirmed as the voice of The Guardian's of the Galaxy's Rocky Racoon while Benedict Cumberbatch is rumoured to be the next Star Wars villain. Cumberbatch is also negotiating for a role in the Brad Pitt produced film, The Lost City of Z.
The latest cinematic outing for Vin Diesel's Riddick has caused uproar with the early reviews. EMPIRE Magazine have given it a damning review for its misogynistic and homophobic nature. This is particularly unfortunate for two reasons: 1) Pitch Black is actually a really good film and 2) Katee Sakhoff has already proven herself to be an excellent female role model.
HBO's new series, True Detective, starring Matthew McConaughey and Woody Harrelson has been given a vague start time of 'January 2014.' Well, I love detective stories, HBO shows, and Woody Harrelson. I can't wait! Meanwhile, Game of Thrones has recast (again!) the character of 'The Mountain'. 
And for something fun… Here's ten of the funniest lines from the original Star Wars films.
Book news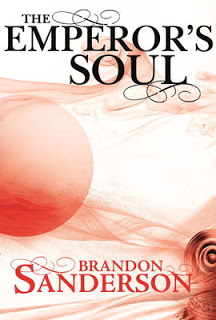 The LoneStarCon took place in San Antonio on sunday, where both the Hugo and Chesley awards were announced. Brandon Sanderson won the Hugo for best novella for The Emperor's Soul. I have recently finished reading The Way of Kings, then Mistborn: The Final Empire, and I am currently devouring Mistborn: The Well of Ascension, so it was nice to see his name on the awards list.
Sanderson was also part of a team that won 'Best Related Work' for website Writing Excuses. I'm clearly very late to the game on this one, but I love finding writing resources, and I think this is a great example. Each podcast episode is 15 minutes long and has tips and tricks of the trade for writers. It does specifically have a sic-fi and fantasy bent, but when it comes to good writing skills, they are fairly transferable to other genres.
Amazon launched some exciting publishing industry news this week with the launch of their new scheme, MatchBook. Like their deals with music, any books that you have previously bought through Amazon and any you buy in the future, will give you access to special ebook deals. These ebooks will be either heavily discounted or free depending on the agreements with authors/publishers. Unfortunately, this scheme has only been launched in the US. Hopefully it will come to the UK soon.
Also in book news (although also film news), the casting for the two lead roles in the upcoming 50 Shades of Grey film were announced this week to general outrage. I can't really weigh in on this myself, having zero interest in the books or films, but it is interesting to see commercial/popular fiction fans (and poor commercial fiction at that) react similarly to the comic book fans that were outraged at Ben Affleck's casting as Batman.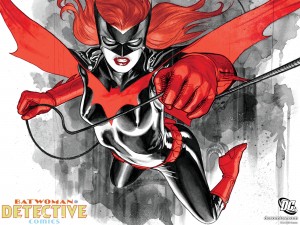 There's more homophobic drama this week as the writing staff for Batwoman walk out after DC forbid the representation of a lesbian wedding. I can't understand this at all. Marvel has already had a gay wedding, when is DC going to get with the times?
UPDATE: DC has since spoken out regarding the recent creative differences with the writing staff. Supposedly, it was not an issue with gay marriage, but with marriage in general. DC feels that married superheroes are not as relatable for their younger audiences.
It is also the start of Villains Month for DC: the only new titles that will be hitting shelves this month are single issues featuring villains. While this is an exciting time for DC fans, there has been yet more controversy over the DC editorial decisions. DC has failed to credit the writers and artists involved in creating the works on the covers.
To round up the book report of the week, I will leave you with a link to 24 pictures of cats and their bookshelves.
Gaming news
The countdown to Christmas is here, with Sony and Microsoft outdoing each other to get the highest pre-sale figures for their new consoles. Microsoft was quick to add that they would support backwards compatibility eventually on the Xbox One in a similar mode to Sony (who have previously suggested that they will make older games available through streaming services). Sony have also tried winning public support by asking fans to tell them what games they want to see on Sony consoles. While this is an excellent PR campaign, I also think it is a genuinely good sign. Fans/customers should be driving what games are made.
I'm not a massive gamer, but I recently watched my partner play through all of the Metal Gear Solid games in HD. I have come to absolutely love the series. Sure, the storyline is completely mental, but they are exciting (to watch and play). Excitement for Metal Gear Solid V: The Phantom Pain is rapidly increasing. It has all the gameplay we have come to know and love with an added sandbox world. Now Kojima has said he is having the characters designed to be 'more erotic'. You know what? I'm ok with that.