*Spoiler free review*
I make no secret of my love of Disney films. From Snow White and the Seven Dwarfs to the modern successes, I'm a huge Disney fan girl. The first blu-rays I bought were Sleeping Beauty and Monsters, Inc. So it is no surprise that I was supremely excited to see the newest Disney animated feature, Frozen. However, I did approach it with caution (despite all the rave reviews).
To be honest, the trailer didn't look great. While I had to have hope, given the inclusion of the awesome Kristen Bell in the voice cast, I just wasn't sure. The snowman, Olaf, seemed he would be grating, and I wasn't sure if I could get past the animation style. I much prefer hand-drawn cell animation than this purely digital (stereoscopic 3D) form – where the women look like Barbie dolls. Seriously, how do those tiny waists hold their bodies up?!
I was pleasantly surprised. Frozen is fun and funny, with great songs and characters.
The plot
Elsa (Indina Menzel) and Anna (Kristen Bell) are sisters – and princesses (of course!). Elsa was born with magic powers. She has the ability to create ice and snow. While playing a game with her sister, Elsa accidentally hits Anna with her ice powers. The trolls save her and remove any memories Anna has of Elsa'a powers. To protect both children, the King and Queen separate the sisters and keep Elsa's power a secret from everyone. Unfortunately, in true Disney style, it isn't long before the sisters are left orphaned.
Locked away in the castle without even the company of her hermit sister, Anna starts to go a little crazy. Who wouldn't?! She talks to the paintings and sings to herself… until Elsa comes of age and the castle gates are finally opened. Anna imagines meeting 'the one' and having someone to talk to. Predictably, Anna falls in love with the first man to show her kindness. When Anna introduces her new fiancé to Elsa, Elsa accidentally freezes all of Arendelle and flees into the mountains.
While Elsa celebrates her newfound freedom, Arendelle is thrown into chaos. The town is not prepared for winter – especially not an eternal one. Anna attempts to reason with Elsa, enlisting the help of Kristoff and his reindeer Sven. Along the way they also meet Olaf, the snowman who desperately wants to experience summer.
The cast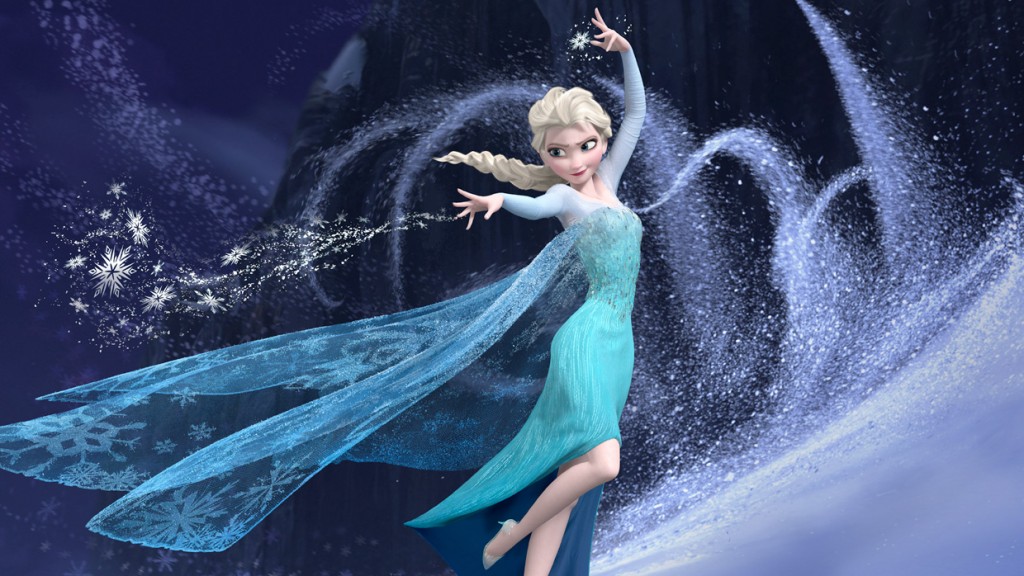 What a wonderful cast it is! I had no idea that Kristen Bell was in fact the singing voice of Anna as well as the speaking voice. Who knew that little Veronica Mars was such a good singer? Elsa is played by Broadway heavyweight Indina Menzel, know to the film-going audience as Maureen from Rent. Jonathan Groff of Glee fame is the lovely mountain man (Kristoff) with the unusually close relationship with his reindeer. Meanwhile, other familiar voices come in the form of Firefly and Suburgatory's Alan Tudyk as the unpleasant Duke of Weselton and New Girl's Josh Gad as Olaf.
What is great about a lot of modern Disney films is the way the actors commit to their characters completely without playing them completely straight. There's humour and depth, creating characters that we sympathise with and can relate to as real people.
The music
The music is great. Written by husband and wife songwriting team Robert Lopez and Kristen Anderson-Lopez (who have previously been involved in Book of Mormon, Avenue Q, Winnie the Pooh, Phineas and Ferb, and the Scrubs musical episode), it will have you dancing and singing along before you realize what you're doing. The songs are beyond catchy. If you don't come out of there singing 'Do you want to build a snowman?', I'm sorry, but your soul is dead.
Meanwhile, the score is written by Christophe Beck. He previously scored the wonderful short Paperman for Disney. But I have been a long-time fan of the man's work from a little show called Buffy the Vampire Slayer. Beck composed the score for Buffy from seasons 2–4, although he did return in later seasons to compose some of the most significant tracks. For instance, he composed my absolute favourite, 'The Gift' from the season 5 finale, as well as 'Restless', 'Hush', 'Dead Guys with Bombs', and the music from the musical episode 'Once More, With Feeling'.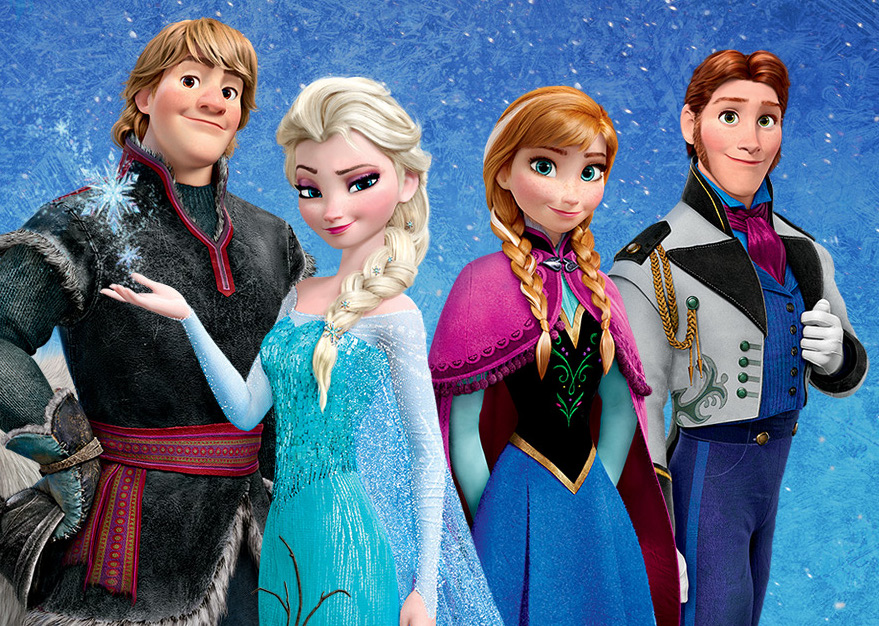 Ever so 'loosely' based on…
*This section contains minor spoilers*
Supposedly, Frozen is 'loosely' based on the Hans Christian Anderson story, The Snow Queen. Well, when they say 'loosely' they really mean loosely. Frozen is the story of the Snow Queen and her sister and Elsa is certainly not the bad guy in the film. The similarities start and end here: Anna is hit by Elsa's ice shards in the heart, a condition that can only be cured by an act of love. This relates to the original story in that Kai was struck in the heart by shards of the evil mirror, only to be saved by an act of love from Gerda. I'm not really sure why they bothered to say that it was based on the fairytale.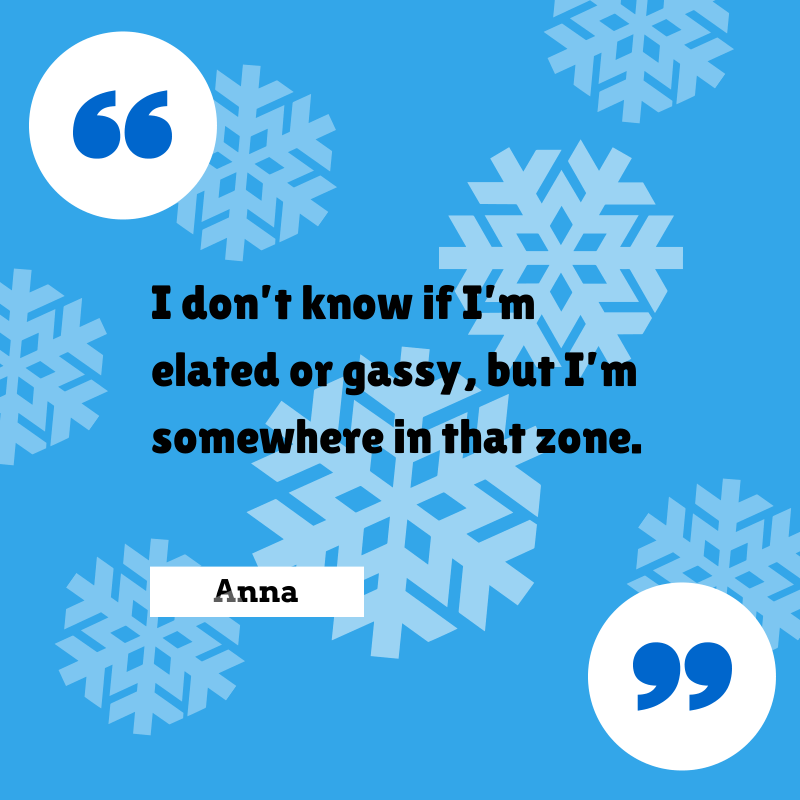 Verdict: Great. Not Beauty and the Beast great (despite what others might say) but definitely, absolutely worth watching – again, and again, and again. Oh, and be sure to listen to the soundtrack (I've already had it playing on repeat on Spotify all weekend).