Fear not lovely marshmallows, this review comes to you completely spoiler free.
The Veronica Mars movie came out on March 14th, released worldwide (practically) in selected theatres and in almost every possible digital download format. After a record-breaking Kickstarter to fund the project, I admit I was a little disappointed that the film didn't get a bigger film release (or a bigger marketing campaign). But hey, after waiting as long as we did to make this film actually happen, I'm happy we got anything at all.
Unfortunately for this die hard Veronica fan, I was on holiday in Australia when the film was released (oh, woe is me) and didn't get a chance to watch it until I was back in the UK. I was barely back home for two hours before I bought it on iTunes. I know where my priorities are – unpacking or watching Veronica?! Ummm, that seems like a no brainer if you ask me.
The film has been out for two weeks now, if you haven't already seen it, what are you waiting for? Go download it now! There are already talks of a possible sequel – from Warner Bros studio, creator Rob Thomas, and our favourite marshmallow of all, Kristen Bell.
Plot
It's been nine years since we were last in Neptune with drama-magnet Veronica Mars. Since then, it's been plain sailing. She's worked hard and led a stable, drama-free life. Veronica's life is, on the surface, perfect. Law school is finished and she's about to get her first job at a big firm, meanwhile her relationship with Piz is still going strong. But old habits die hard and Neptune has a way of pulling people back.
Everyone's favourite Neptune bad boy, Logan Echolls, is plastered all over the news (after having been a good boy for a long time). His pop star girlfriend has been murdered, and guess what – Logan is suspect number one (and only). When Logan's in trouble, it's only a matter of time before he calls up his old gal pal Veronica for help. Veronica is a little too keen to drop everything to help out her old flame – but don't worry, she is only 'helping him find a lawyer'. Yeah, sure Veronica, tell yourself that if you like.
Immediately we are thrown back into the seedy underbelly of the rich and famous. And oh what dirty laundry they do have! There's murder, conspiracies, breaking and entering, fights, gangs, corruption, beards, sex tapes, special brownies, and more. No, nothing has changed in Neptune. And it is still Veronica against everyone else. At least someone still believes in Logan long enough to help him, even if she is that girl who used to follow him around.
Will Veronica solve the case (of course!)? Will she put herself in harm's way getting to the truth (you bet!)? And will Logan finally push Piz out of the picture for good?…
A reunion for both the cast and the fans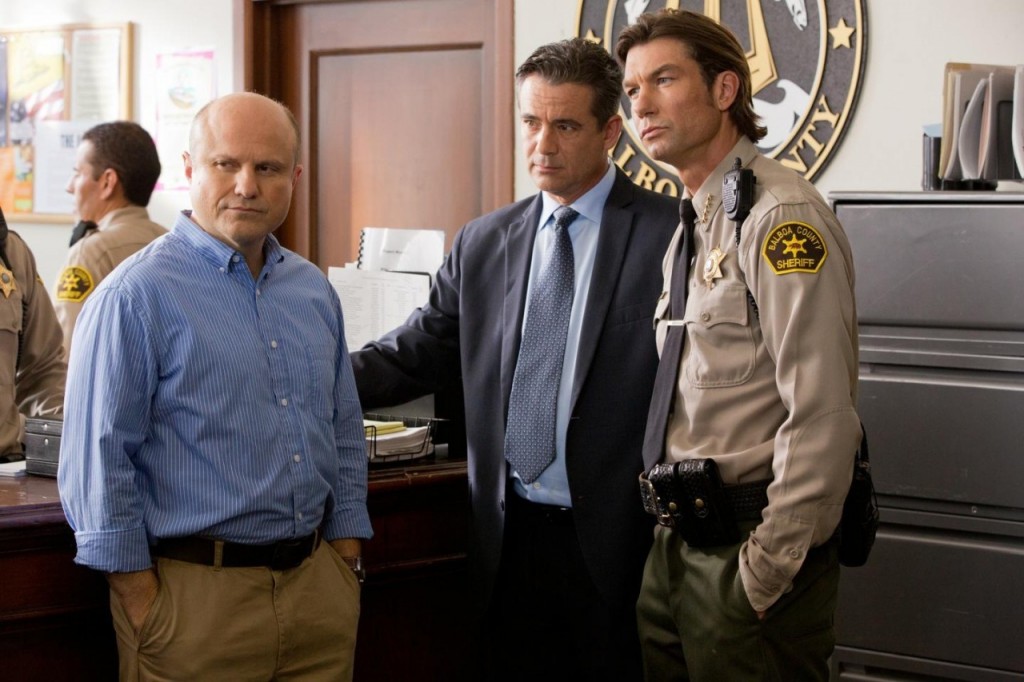 The problem with projects like this one is that they can turn into a big soppy, gooey, self-indulgent mess. It isn't just the fans that are excited to be back with these characters, it's the cast and crew involved too. At least the creative team behind Veronica Mars was wise enough to address the 'reunion' issue head on – involving their actual high school reunion. While at times it feels like it could easily just be re-treading and re-hashing the old, the writers still have it. The pacing is different, as is our titular character – she's grown. We're just glad we got the chance to check back in with her.
Almost everyone from the series reprises their role in the new film. The most notable absence is Leighton Meester who originally played Carrie Bishop in the series and did not appear in the film due to scheduling conflicts. Her character has been recast for the film, played by band Twin Sister's lead singer, Andrea Estella. Otherwise, the roll call looks fairly familiar. Mac (Tina Majorino) is back with killer hair, Wallace (Percy Daggs III) is still the coolest player around, Weevil (Francis Capra) has cleaned up his act, Dick (Ryan Hansen) is still a dick, Piz (Chris Lowell) has thankfully got a haircut, Keith (Enrico Colantoni) is still a badass dad, Logan (Jason Dohring) is still the sexiest and most accomplished brooder of them all, and Veronica (Kristen Bell) – well, Veronica is Veronica.
There are other minor characters that are reprised in the film, including Luke Halderman (Sam Huntington), Deputy Sacks (Brandon Hillock), Gia Goodman (Krysten Ritter), Cliff McCormack (Daran Norris), Deputy Leo (Max Greenfield), Sean Friedrich (Kevin Sheridan) Corny (Jonathan Chesner), Vinny Van Lowe (Ken Marino), and Principal Clemmons (Duane Daniels). It's what every good reunion needs – don't forget the minor characters! Meanwhile, true to the series, the film contains a number of great cameo appearances, including Justin Long, Bell's other half – Dax Shepard, Dave Allen, and James Franco. Also new to the Veronica Mars roll call is Martin Starr (although no stranger to creator Rob Thomas or working with Miss Mars herself).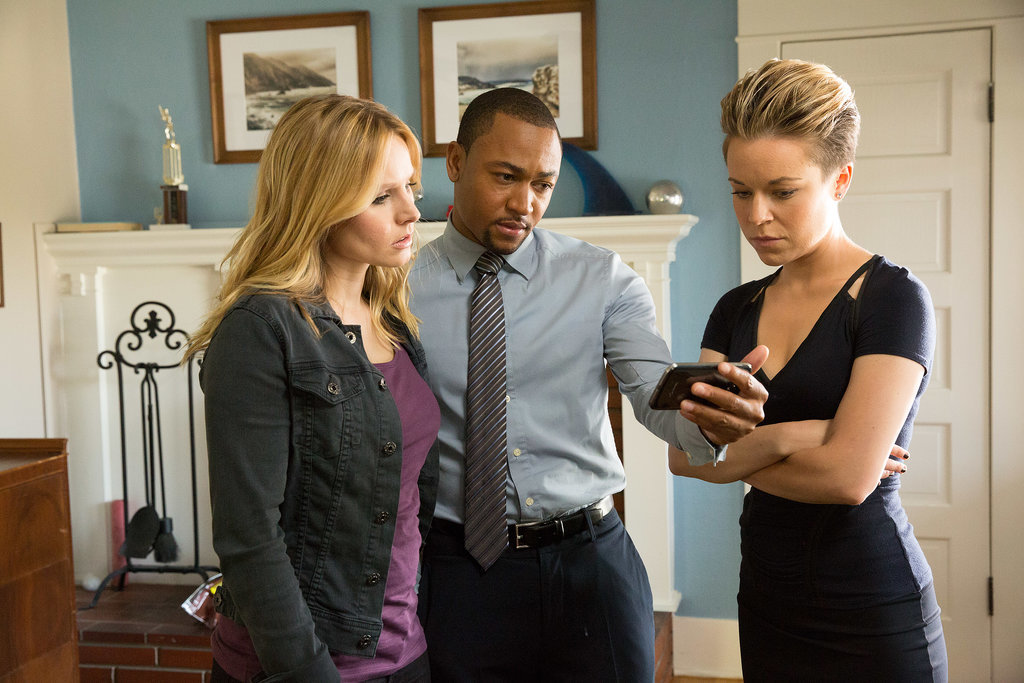 A long time ago, we used to be friends
The big question is – after all this waiting, is Veronica still as good? I've seen mixed reviews but I loved it. It is slower than episodes of the series, but then again, we are catching up on characters we haven't seen in almost ten years. It is nice to get a chance to get to know the gang as they are now. The slowness is also reminiscent of the percolating under-the-surface style tension of traditional noir films. It's so much about the relationship dynamics and what is going on beneath the surface.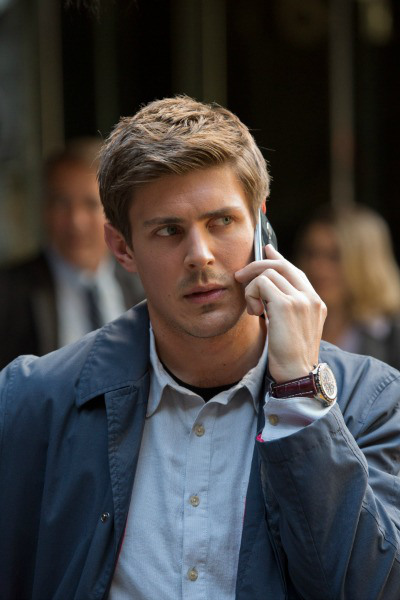 Before I voice a few minor gripes I have with the film, I need to acknowledge that there are a lot of characters from the original series, so it is understandable that they couldn't give us quite enough of everyone. For instance, I wish there could have been more Wallace. And more Mac. I also feel more than a bit sorry for Chris Lowell – the fans never really backed the Piz/Veronica match up (myself included – however, I do think Chris Lowell is brilliant) – and he gets shafted yet again (but that's ok Chris, we are loving you on Enlisted to make up for it!).
The film doesn't really make any bold choices. It is familiar territory. Maybe that is a bad thing – they could have taken it to another level of awesome, but I think that's what the sequel should do (and boy did they set it up nicely – come on Warner Bros, Kristen Bell starred in the highest grossing animated feature of all time, clearly she's a winner!). But above everything else, the film was engrossing, fun, and delivered where it had to. If you are anything like me, as soon as the credits start rolling you'll be biting your bottom lip and pouting, hoping that you don't have to wait so long for the next installment.
Verdict: Yes, yes, yes, yes, YES! I'm sorry, did I just orgasm instead of review a film? Possibly. If you're a Veronica Mars fan of old, you will love it. And if you're a new fan? Well, some of the nuances will probably be lost on you, but I think it is still enjoyable for new fans. Go and watch it! Support the film so that we can get a sequel!