Every year there are so many new additions to the creative world. No one could ever keep up with all of it. And this uber-consumer of popular culture products is no different. That said, I have consumed an awful lot of content this year. Though by no means a definitive list, these are my favourites from the year.
Unfortunately for you (and me), I'm no Oprah, so this is just going to be a list of my favourite things without any showing off in the 'You get a car!' style.
Books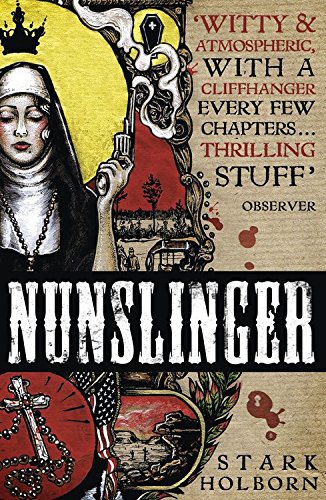 The book of the year for me has to be Nunslinger, by Stark Holborn. I admit that it wasn't perfect. There were parts in the latter half that dragged at times but on the whole it was great fun. Who doesn't love the old west? And to get to traverse it's dangerous landscape with a gun-toting Nun – well, there's nothing better.
Best novel that could double as a doorstep: Words of Radiance by Brandon Sanderson
Best reimagined fairytale: The Sleeper and the Spindle by Neil Gaiman
Best stopgap for my Veronica Mars obsession: The Thousand Dollar Tan Line by Rob Thomas and Jennifer Graham
Film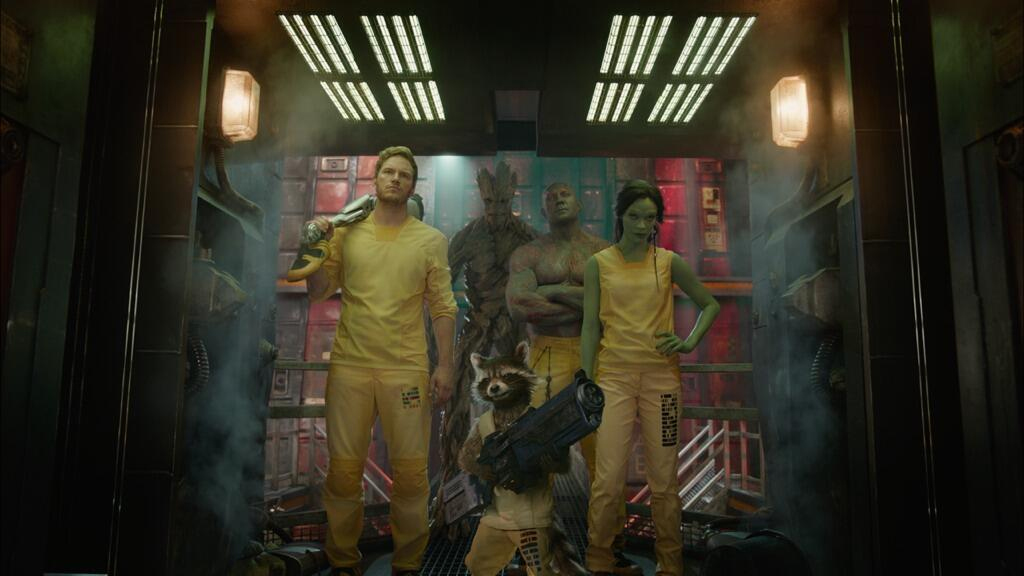 I think hands down Guardians of the Galaxy wins film of the year. It was the highest grossing film of the year in the US market (though for some bizarre reason, Transformers: Age of Extinction beat it for the world market) and the third highest grossing of all the Marvel films (behind The Avengers and Iron Man 3). With so many of the superhero films turning to darker territory, it was great fun to enjoy a little more humour alongside the ass-kissing and general hero-type behaviour.
Best sequel because we just can't get enough: Captain America: The Winter Soldier
Film that makes me question the dark heart of humanity: Tied for very different reasons, Fury and Nightcrawler
Best epic love story: The Veronica Mars Movie (duh!)
TV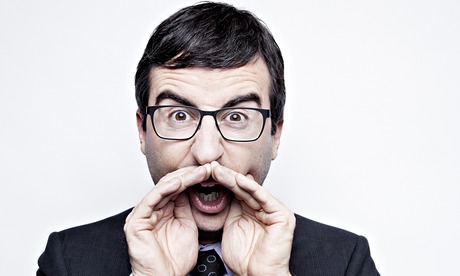 Comedy is difficult to get right. If you are too controversial, you can aggravate people (and you don't want to anger the wrong kind of people), but if your comedy is too safe, your audience will fall asleep. Thankfully, the world has John Oliver. Just the right amount of irreverence and disregard for political correctness mixed with a helping of 'I don't care if I'm an Englishman in America, I'm still going to insult your country and you'll love me for it'. Yeah, that's a thing. Last Week Tonight with John Oliver has made my life much brighter this year. Thank you HBO for putting such glorious shows on the air.
Best casting: Constantine (while the series is a little lackluster, Matt Ryan is bloody marvelous as the titular character)
Best remake of a tired story we know like the back of our own hand: Gotham
Series everyone is talking about but I still haven't got around to watching: True Detective
Music
Sometimes I lament the fact that there is no defining sound for this particular era, and then I remember the amazingly wide variety of awesome music being released. This year, UK native Banks has been the most played by me. Her debut album, Goddess, is hauntingly beautiful. It is both dark and catchy. If you haven't heard her work before, have a listen to 'Beggin for Thread'. You'll be hooked before you know it.
Best sampling of Miley Cyrus: Alt-J, This Is All Yours, 'Hunger of the Pine'
Best come back after a crazy long time out of the limelight: La Roux, Trouble in Paradise
Cure for a rainy day: Paolo Nutini, Caustic Love
What were your favourite things this year?