I love a good sitcom. Unfortunately, as the years have gone by, too many sitcoms rest on tired jokes and tropes without bothering to say anything interesting about the amusing situations that naturally crop up in everyday life. And to that I have to say thank goodness for the women – Tina Fey, Amy Poehler, Liz Meriwether, and Mindy Kaling. Some of the best sitcoms in recent years have been created, written, and produced by these fabulously funny women.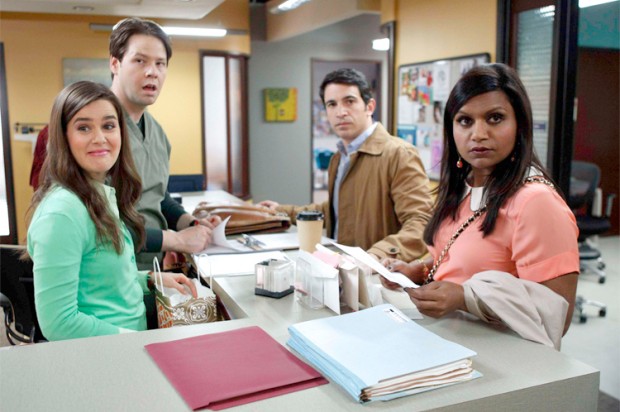 I am a little late to The Mindy Project party, having only discovered the show since it started airing its third season. While Kaling's voice is much maligned, it doesn't bother me (if I could cope with Fran Drescher back in the 90s, Mindy's voice was never going to be a problem). The show is very well written, with clever, different jokes and plenty of the un-PC thrown in. Though characters have a habit of disappearing without warning or further mention, this doesn't bother me – on the contrary, it brings to mind another favourite series of mine, Boston Legal.
The Mindy Project doesn't quite hit it's stride immediately, getting funnier and full of heart as the show progresses and the writers find their strengths, but it is immediately something you'll want to watch more and more of. If you've not seen the show yet, there's already two and a half seasons worth of episodes you can chain watch – and trust me, you'll want to (or if you are a super loser like me, you'll watch the season 2 finale and then immediately re-watch it for all the feels).
Plot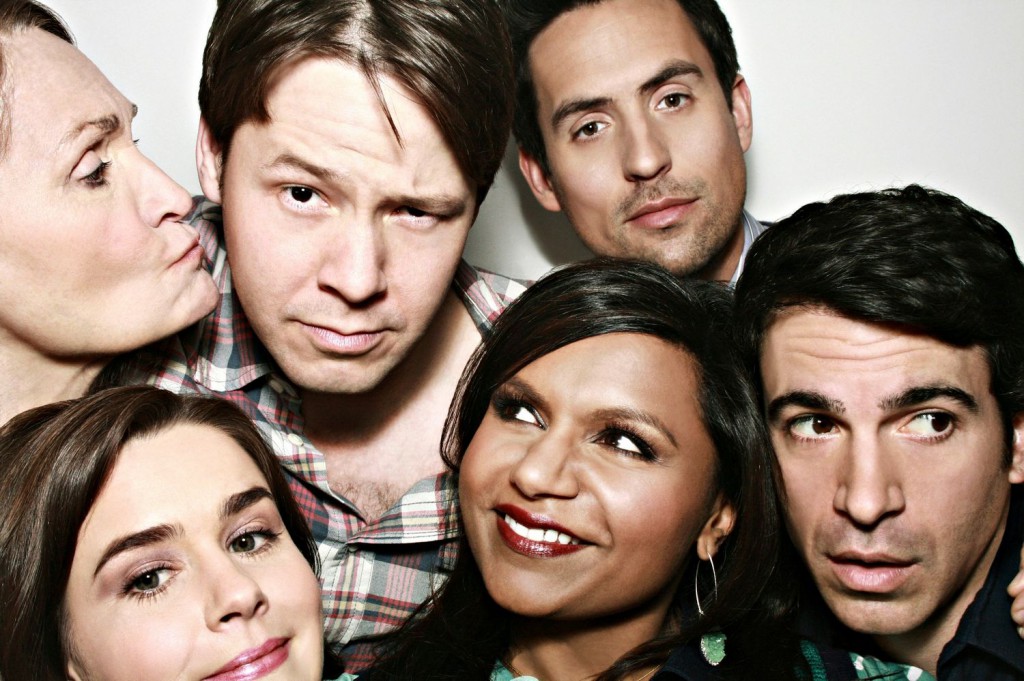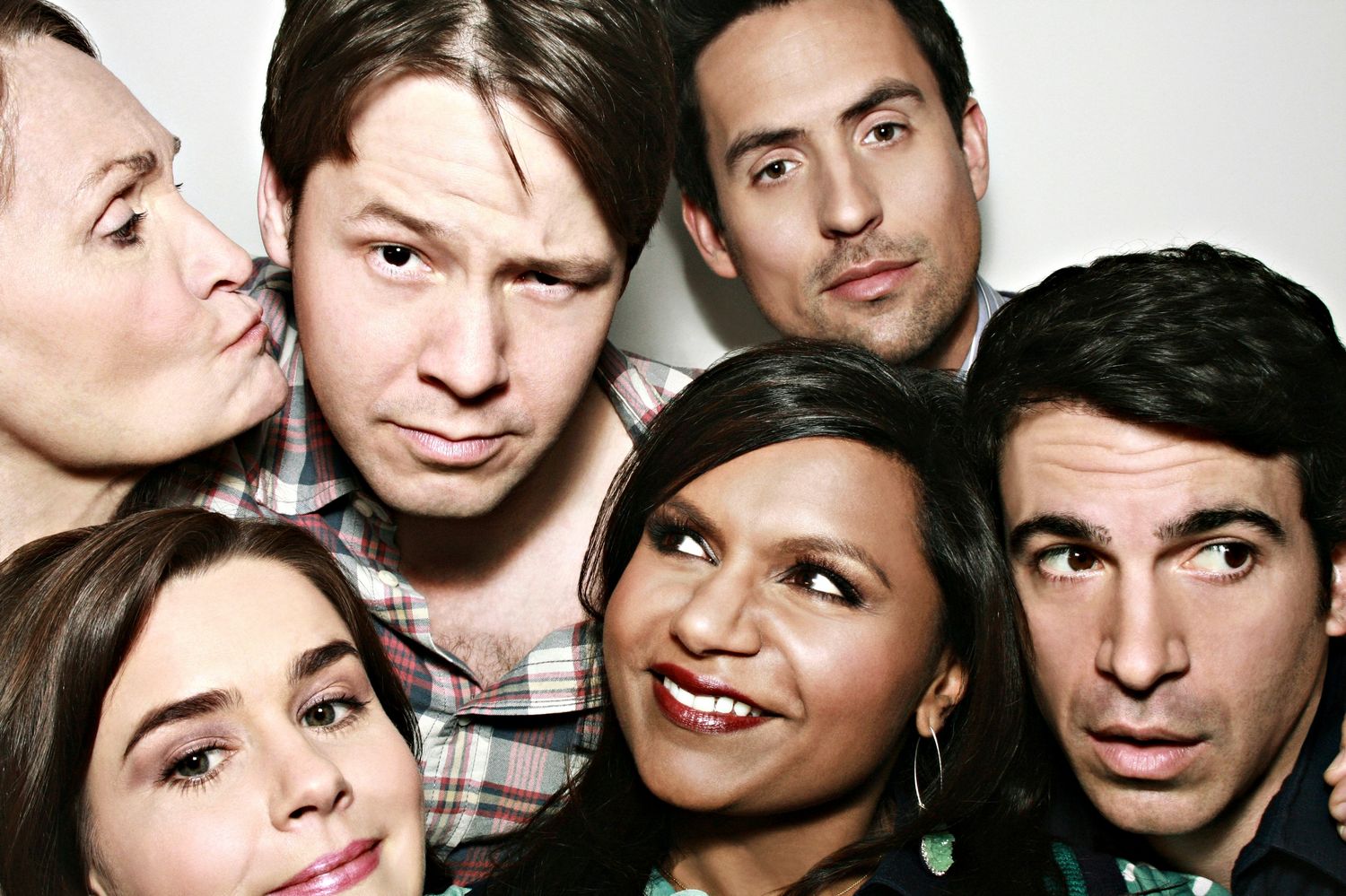 Mindy Lahiri (Mindy Kaling) is a successful New York Ob/Gyn trying to juggle her demanding work life with a floundering personal life. A complete romantic, Mindy finds herself heartbroken and dramatically acting out as a result. As she navigates her way through the world, she is supported by a group of quirky co-workers including handsome playboy Jeremy Reed (Ed Weeks), ex-con and nurse Morgan Tookers (Ike Barinholtz), and uptight, good-looking Catholic Danny Castellano (Chris Messina).
Rule #1 with a baby, don't use it as a human shield.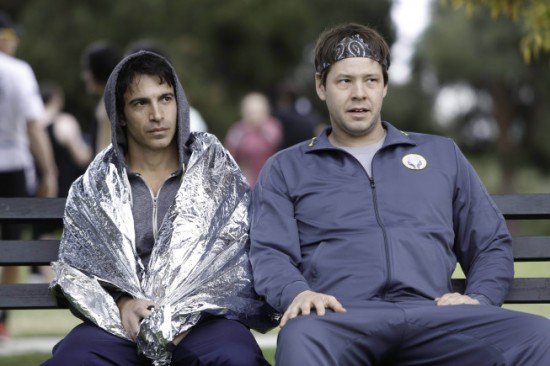 I despise political correctness and pussyfooting around potentially controversial subjects. Thankfully, Mindy and the other show writers are the same. There's no topic the show won't cover. And when critics accuse Mindy of being racist for only ever dating white men on the show, she hits back by writing an episode directly accusing her on-screen character of racism as well.
The big no-no's of polite conversation – politics, religion, gender, sexuality, race – they are all covered in The Mindy Project. What's especially nice is that they are often covered in throwaway jokes as well. Some people might say it is making light of serious subjects, but I disagree. The way it slips in these clever nods to serious issues highlights the fact that they should be more openly talked about.
That was me. I just threw a dirty dish out the window because I didn't want to deal with it.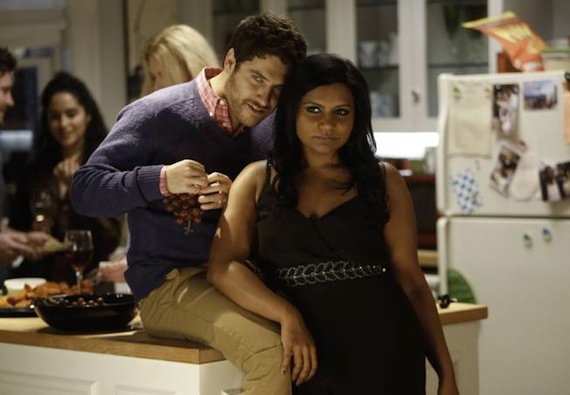 To me, Mindy is a wonderful role model for women. Ok, I agree, not everything she does should be emulated – for instance, getting drunk and cycling into a stranger's swimming pool as a result of heartbreak isn't something I'd recommend. But on the whole, she's great. Mindy isn't afraid of being who she is – she likes whatever pop star she wants to, no matter what the snooty artsy folk say, she wears bright colours because they make her feel good, and always goes after what she wants. No matter what pressures she finds externally pushing on her, she never shies away from being herself.
Most importantly, she completely defies older gender stereotypes. She is a successful workingwoman but she's not a spinster. While working hard – and being very good at what she does – she doesn't completely ignore her social life, quite the contrary. But at the same time, she'll embrace those stereotypes to suit her needs – she uses the men in her life to fix leaky taps and broken windows, I mean, why not? While some might argue that's not healthy and anti-feminist, I think it is incredibly feminist. Feminism is, after all, simply equality of the sexes. The show never purports that you should act exactly as Mindy does (often quite the opposite), but it does show that everything is a choice. Some women can be completely self-reliant while others need help. Same with the men too. And that's ok.
My mental health is perfect and I do have an outlet. His name is Father Francis, he's 97, and he only speaks Latin.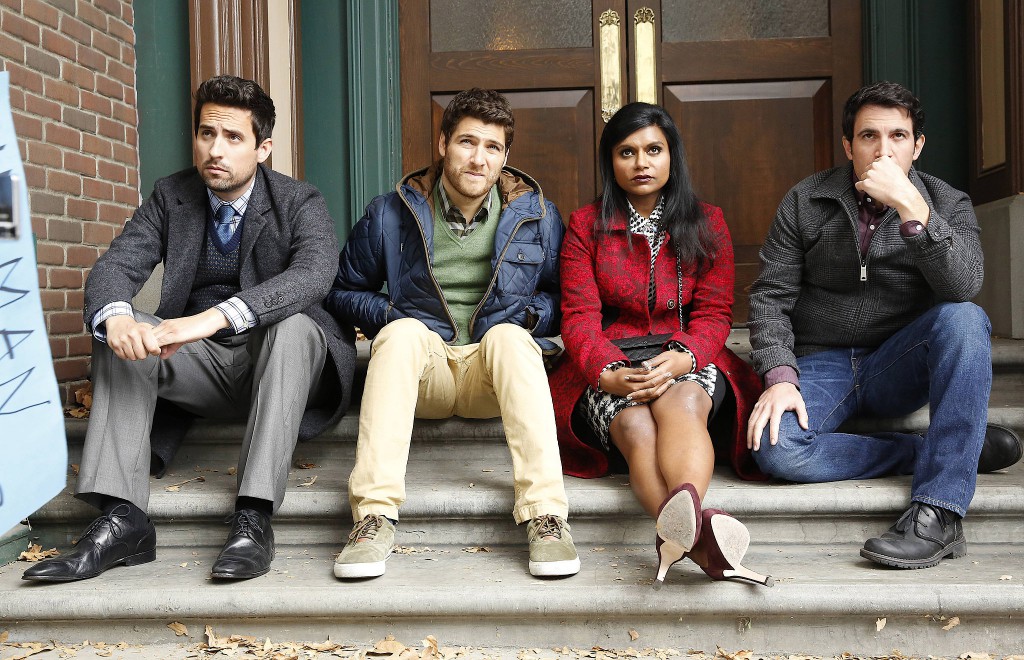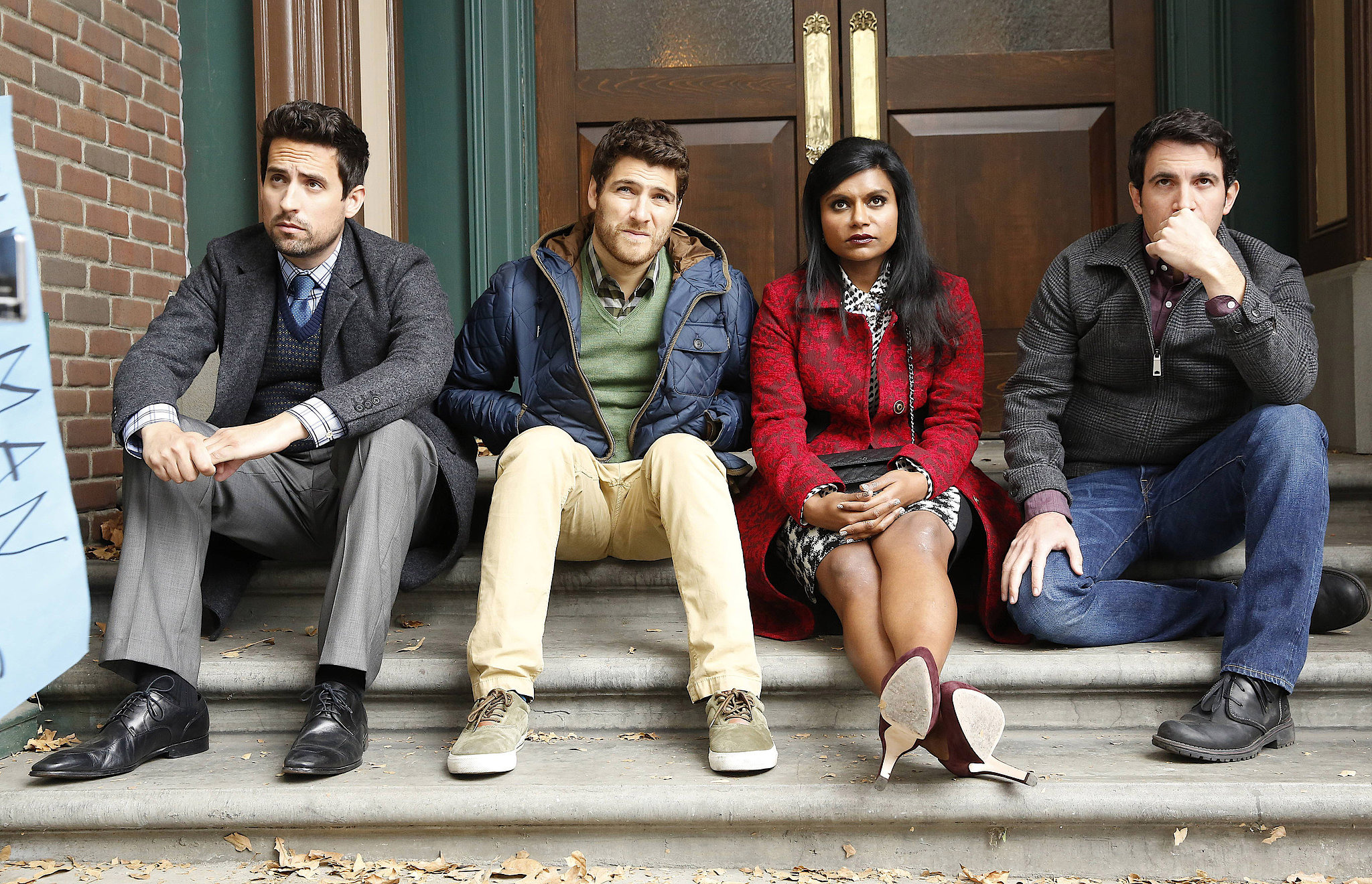 Another problem I have with a lot of more traditional sitcoms is that the characters are boring. Look at How I Met Your Mother – none of them are particularly interesting characters (apart from perhaps Barney) on their own. In The Mindy Project, however, potentially every character could be the star of their own show – they all have their own peculiar quirks and eccentricities. There's the do-gooder Catholic boy with the gay brother, the ex-con nurse who loves everyone, the misogynist man-child, the Englishman with some serious daddy issues, the naïve Christian girl in the big city, and so on.
The fact is, life is funny because we all have our own personalities and oddities. It's refreshing to have a sitcom with characters that could be real, that do have traits that sometimes seem at odds with one another, problems they can't overcome that seem ridiculous to everyone else. At the end of the day, these really could be people you might encounter on a day to day basis – ok, maybe they are slightly exaggerated than most people you know, but there are people out there like this, why not make your life a bit more lively and find some of them?!
The Mindy Project has me laughing out loud in a way that I've not done since 30 Rock went off the air. If you haven't given it a chance, now's the time.