It isn't just the Joker who's asking 'Why so serious?' lately. We seem to love our dark, troubled TV and films more than ever. We watch shows like Game of Thrones, The Wire, The Sopranos, and Daredevil… it's a wonder any of us have anything to smile about. And apparently I craved yet more tragedy and despair when I decided to sit down and binge watch BBC's new adaptation of Poldark.
There are 12 novels in the Poldark series, written by Winston Graham. The story focuses on Ross Poldark, his family, the Cornwall villagers, and Ross's enemy, George Warleggan. After coming home from the American Revolution, Ross Poldark finds his father deceased and his inheritance in ruins. He struggles to find a way to re-establish his fortunes while nursing a broken heart. Having presumed him dead, his love, Elizabeth, had become engaged to Ross's cousin Francis.
Despite the overall bleakness of the series, Poldark is addictive watching. The scenery is spectacular, accompanied by captivating performances from a host of talented actors. Don't think for a second that the BBC has let HBO take its crown for best dramatic TV – the BBC is here to stay and they've come up trumps with Poldark.
Cutthroat politics and class warfare
The maneuvering of chess pieces on a grand scale has proven popular with audiences in recent years. Poldark uses a similar format but brings the drama closer to home. The characters aren't moving pawns around to gain a royal throne, but to keep families afloat, to stave off poverty, and to find economic prosperity for an entire English region. The troubles the characters face, though melodramatic, are entirely plausible for even the most ordinary, common person. Many of us have struggled in business, health, or with conflicts between family members. Where other dramatic, nail-bitingly tense TV shows us more fantastical events, Poldark gives us something that feels terrifyingly real.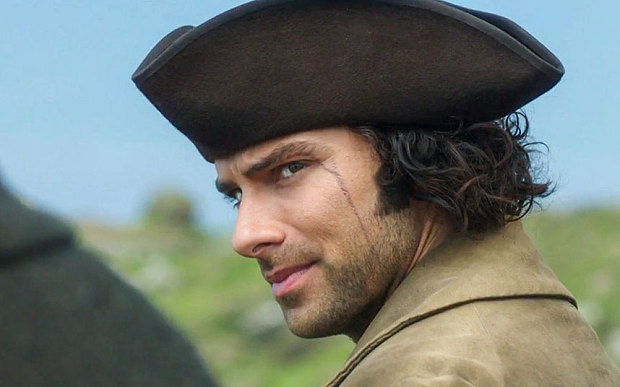 England has always prided itself on its history, just another way to glorify families with important names, keeping the classes separated. But a name did not automatically gain you respect or prosperity, especially when there was an economic downturn. In Poldark, while the poor are suffering, so are many of the gentry, all Poldarks included. Ross, the only one concerned with the plight of the common people, struggles constantly to build up his business and keep his family safe and provided for. A gentleman helping the poor is not something those of his class approve of – so he finds himself on the outs of society and the target of the wealthy and opportunistic.
Big hearts, big losses
A common theme of Game of Thrones is that those who are good and cling to their ideals do not do so well. Think Ned Stark, Rob Stark, well… any Stark really. Those that are good, perish. That's not to say those who are bad don't as well, but they tend to last a little longer. The same is true of Poldark. It seems that the ones who fight for good, justice, love, are the ones who suffer the most.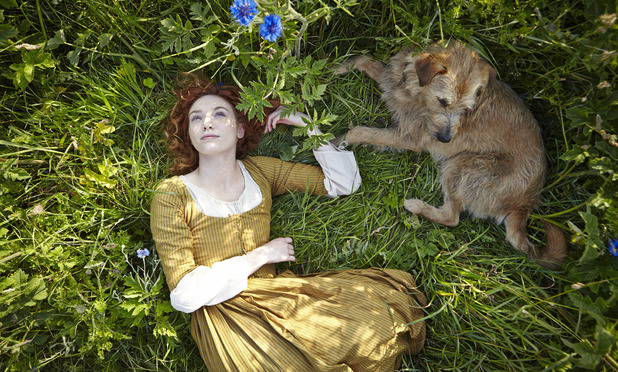 Each time Ross Poldark endeavors to help one of his friends or kick-start a business that will benefit not just himself but provide work for those who desperately need it, things go from bad to worse. He loses the love of his life to his cousin and while trying to pick up the pieces of his life, his family try to buy him off and have him move away. He attempts to restore his family's mine only to find those with money and power blocking him at every point. When a friend is caught poaching, while trying to stand up for him in court, Ross instead invites the anger of his peers. And so on… The poor man simply can't win.
Early on, Ross saves a young girl, Demelza, from a beating and hires her on as a kitchen maid. He means the world to her, but she is something of a Band-Aid to him, at least at first. Demelza is impulsive and naïve, but always kind and generous. But like Ross, whenever Demelza attempts to do right by others, she finds herself in trouble. Unwittingly she scuppers Ross's plans on multiple occasions and furthers the ire of his peers. She tries so hard to do good, but the world, it seems, has other plans.
Neither hero nor antihero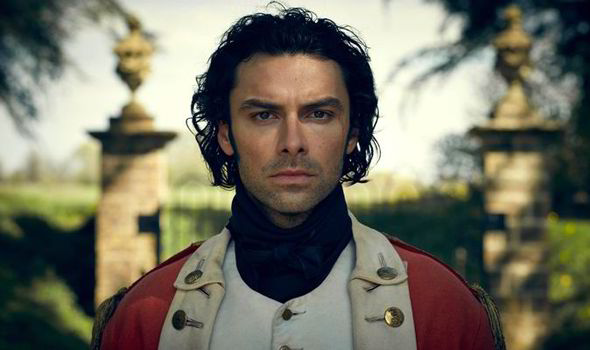 The trouble with stories like this is that the protagonist often becomes a kind of preaching goody-two-shoes that's both irritating and righteous. Thankfully, Ross Poldark is none of those things. He is neither a traditional hero nor an antihero. He is moody and prone to speaking out of turn. While he does try to do the right thing, he is often swept up in his own bitterness and sense of futility, making things worse for himself.
The best part about the show is that Ross Poldark feels like a real person, neither completely logical and hard working nor governed entirely by impulses and the chip on his shoulder. And he's not the only one. He's surrounded by characters that have strengths and weaknesses; habits and mood swings. How nice it is to have characters portrayed as people we might know in real life, rather than caricatures defined by black and white moralistic codes.
Poldark is an excellent piece of dramatic television and lends itself well to a binge watch. Have nothing to do this weekend? Set aside 8 hours and relish in the Cornwall countryside, shirtless Aidan Turner, and a hearty helping of political intrigue.