Anyone who thinks that fairytales are just for children are sadly mistaken. If you were to give them a copy of Grimm's fairytales I would put money on them being shocked by the dark content of these so-called children's stories. Fairytales were there to scare children into doing the right thing, moral tales about a world full of the immoral. Take Little Red Riding Hood for example, she strays from the path AND talks to strangers, and what happens? Nothing good, that's for sure.
With all this darkness, it's strange that fairytales were deemed only for children for so long. There's plenty within them to intrigue adults – the psychological impact of them, for one. Fairytales are explanations of the world's poor behaviour, an exploration of what makes us evil and the darkness within us all. No matter what the age of the reader, nor what era the stories are read during, each tale will strike a cord. They are universal tales to be read over and over again.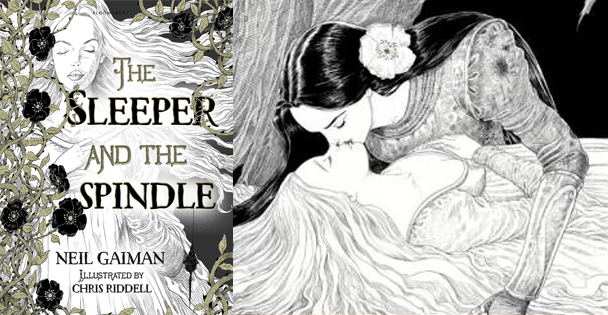 No stranger to retellings of fairytales, Neil Gaiman has recently courted controversy with his most recent short story The Sleeper and the Spindle. Part of the story includes sleeping beauty being awoken by snow white. No, this isn't a tale of lesbians, but why should someone need to be saved by a man? And why were they so surprised about the dark, creepy themes within his retelling? Haven't they read the originals?
Gaiman has long been a supporter of adults reading and enjoying fairytales as well as children, and I'm definitely in his camp. Thankfully, there are a number of excellent examples of retellings and reimaginings of fairytales, in various mediums. Here's five of my particular favourites…
"Fairy tales are more than true: not because they tell us that dragons exist, but because they tell us that dragons can be beaten."

― Neil Gaiman, Coraline 
Fables by Bill Willingham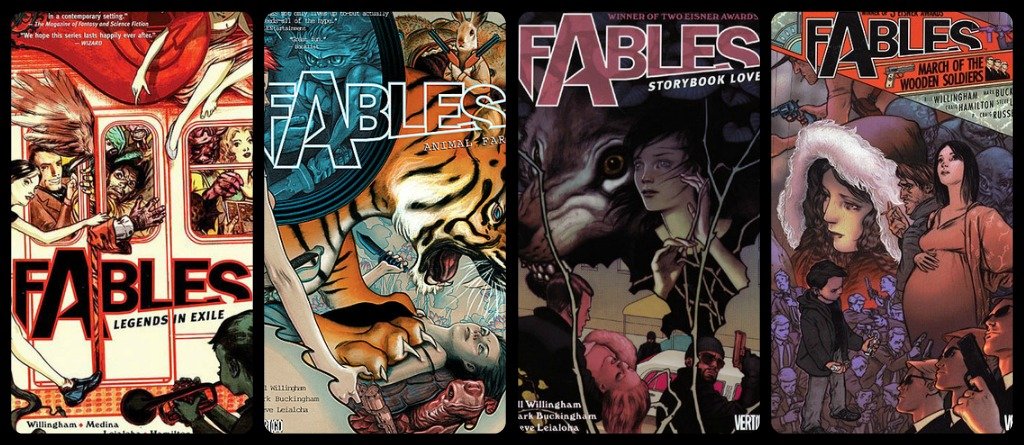 Yes, I know, I'm a bit of a broken record when it comes to Fables, but honestly, it is the best comic series I have ever read. I reread it constantly, and pre-order the next deluxe volume as soon as I can. This series is brilliant for everyone – whether you've read a comic book before or not – over a certain age, at least. There's swearing, violence, and nudity, but the story is magnificent. Using characters from fairytales and cultural fables, Willingham creates a world where they all interact with one another. The series is a complete reimagining, inventing new stories for all our favourite fairytale characters.
Ladyhawke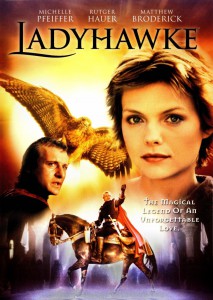 I feel like the 80s was a golden age for fairytales in cinema. There were a number of great tales appearing on screen, such as Legend, Labyrinth, The Dark Crystal, Willow, and Excalibur. What was particularly interesting is that they tended to take their inspiration from fairytales while creating their own universe and stories. It was all about the complete reimagining of the kinds of stories that have always existed within fairytales without retelling the same ones we know so well.
In 1985, Richard Donner released Ladyhawke, starring Matthew Broderick, Michelle Pfieffer, and Rutger Hauer. It is the ultimate tale of star-crossed lovers. Cursed by an evil bishop, the lovers may never meet. Captain Navarre is a man by day and wolf by night, while Lady Isabeau is doomed to spend her daytime hours as a hawke, and a woman at night. With the help of escaped thief Philipe, they attempt to take down the bishop, in hopes of lifting the curse.
Possibly the best thing about this film is the 80's soundtrack, severely dating the film. But it is also fun to have a sweeping fantasy epic set to music that sounds like it came from MacGyver.
Beauty by Robin McKinley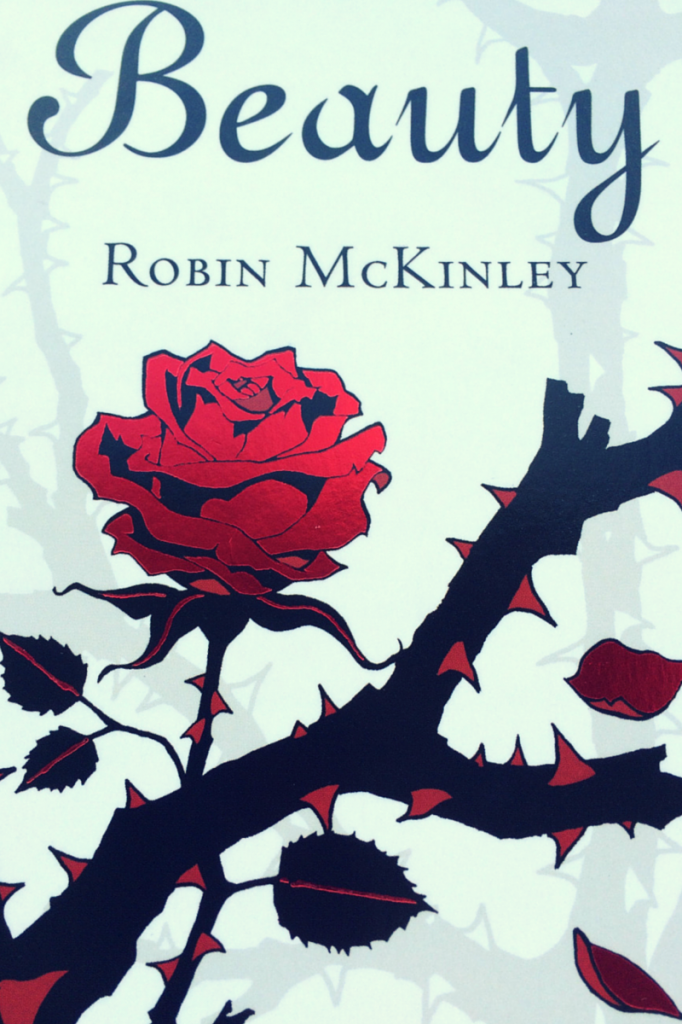 Robin McKinley has made a name for herself in fairytale retellings. Beauty was both her first published novel and by far the best of her fairytale retellings (though I do still thoroughly enjoy the very dark Deerskin and the lighter Spindle's End). Beauty is a fairly traditional story, though McKinley plays around with the notion of 'Beauty' in that she is the least attractive of three sisters, who never quite lives up to her name. Despite that, she is, of course, beautiful in spirit, and perhaps the only one who would ever be able to see past the Beast's ugliness. The novel is short and sweet, an easy and engaging read, and the perfect thing for a winter afternoon in.
The Princess Bride (novel and film)
The Princess Bride was first a brilliant, genre-bending novel published back in 1973. Then the 80s came along, with their love of fairytale themed stories, and the novel was adapted into a cult classic film in 1987, starring Cary Elwes and Robin Wright. The story is a story within a story, framed by a sick kid having his grandfather read him a story – skipping over the boring and icky romantic bits.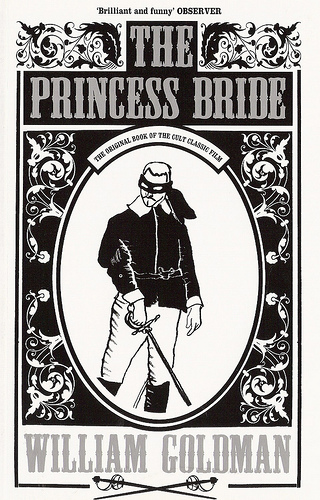 The main narrative follows Westley and his true love Buttercup as their love is tested to the extreme. Westley goes off into the world to try to make a name for himself (and money), and is captured by pirates. Instead of being made to walk the plank, Westley inherits a ship, becoming the dread pirate Roberts. Meanwhile, Buttercup assumes the worst and is promised to the King of her land. Like any good fairytale, the best characters are not the protagonists. Inigo Montoya, the Spanish swordsman bent on avenging his father's death, is easily one of my favourite characters of all time. The Princess Bride is funny, epic, fantastical, and dark. There's something for everyone, and stands up to multiple rereads and rewatches.
The 10th Kingdom
While many of the modern retellings of fairytales like to take themselves fairly seriously, focusing on the darker elements of the source material, The 10th Kingdom likes to mix up the completely silly alongside the dark for a whimsical journey into weirdness. The 10th Kingdom was a television miniseries developed by Hallmark Entertainment. It originally aired in early 2000. Given it's age, the special effects and creature make-up don't really hold up, where every 'creature' looks like they belong in an episode of Star Trek: Deep Space Nine as a cross between a Ferengi and some kind of magical elf.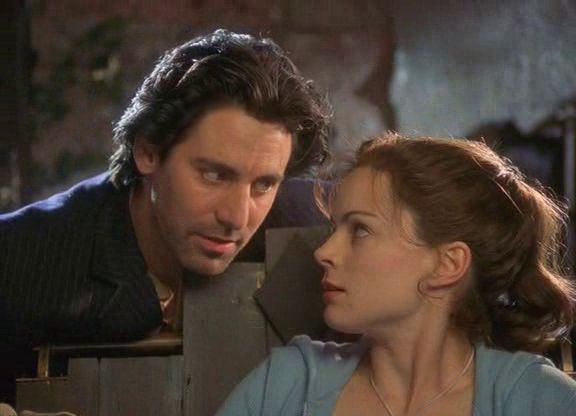 What's so brilliant about the series is that embraces two seemingly polar opposite approaches – the silly and the dark. But this is something that fairytales have always been about. And The 10th Kingdom deals with it in such a camp, tongue in cheek way that you can't help but enjoy the ride. Scott Cohen as the wolf steals every scene he is in while John Larroquette goes around being, well, John Larroquette. It's also nice to see Rutger Hauer back in a fairytale story, even if he is more Blade Runner than Ladyhawke in this one.
What are some of your favourite fairytale reimaginings? Tell us about them in the comments!