The Thousand Dollar Tan Line is the first book in a new mystery series based on the Veronica Mars television series and film. The series is written by the show's creator Rob Thomas with Jennifer Graham. The second book in the series, Mr. Kiss and Tell is due out in January 2015.
Being a long-time and completely OTT Veronica Mars fan I suppose I am predisposed to liking The Thousand Dollar Tan Line. On the other hand, being such a huge fan means my expectations are pretty high. And trust me, I'm not one to just like anything that comes out in a universe I love (the new Star Trek films make me want to beat JJ Abrams unconscious, he'll do better with Star Wars, right? RIGHT?!). Long before I was ever a Veronica Mars fan, however, I was an enormous Raymond Chandler fan. If you'd met me at 12 and asked me what my top 5 films were, shortly after Star Wars and Back to the Future would have been The Big Sleep.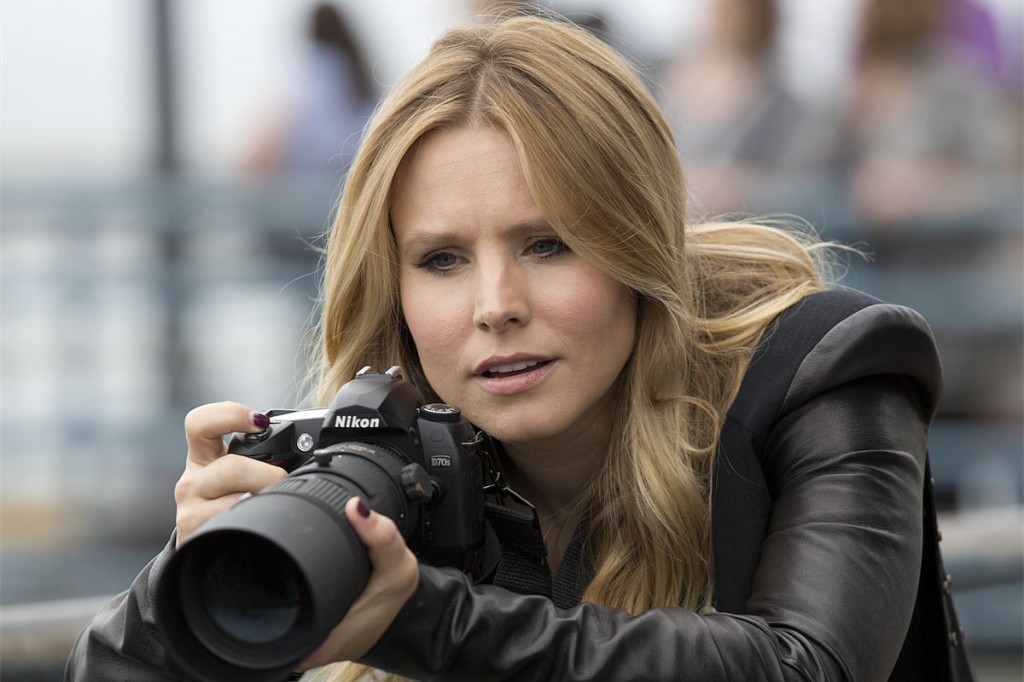 My love of hardboiled noir has steadily grown since then, my voracious appetite spreading across books, TV, and film. When I came across Veronica Mars I had found my heaven. It just got the genre. It was tongue in cheek, with shady characters, and full of witty one-liners from the sassy protagonist. Honestly, the first season of this show is one of the best TV events in the history of TV. Fact.
With the revival of Veronica Mars in film and now in books, there's plenty for us long term fans to get our fix with. And a bonus is that the first book in the new episodic mystery series is actually great fun. The Thousand Dollar Tan Line will keep fans begging for more while being written in an accessible manner that should allow for V. Mars virgins (if there are any of you out there, honestly, what are you doing with your life?!) to pick up the novel and not feel too lost.
Plot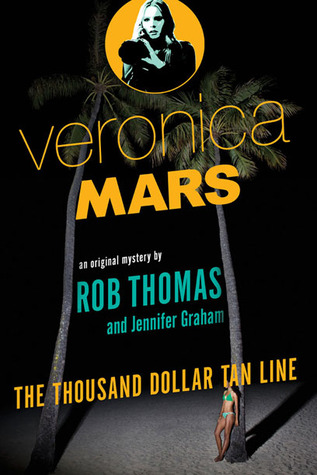 Picking up 2 months after the events of Veronica Mars: The Movie, Veronica finds herself back in Neptune for good, having given up a high-paying lawyer gig in New York for the sleazy work of a P.I. in her home town. Her father, recently seriously injured, is out of commission, leaving Veronica to run the business on her own. And the jobs just aren't coming in.
Looking at an eviction and having been unable to pay her friend and new recruit Mac any wages, Veronica wonders how she got herself into this. In walks a cash cow of a case, find a missing girl and earn hefty reward money.
One missing girl quickly turns into two as Veronica tries to reign in an incompetent and corrupt local Sheriff while getting herself way in over her head. The case takes a personal turn when the second missing girl has a strong link to someone from Veronica's past. Veronica has to overcome any personal feelings about the case to be the calm, cool, collected and completely badass private dick she is.
'I asked for a pony. And year after year I'm disappointed.'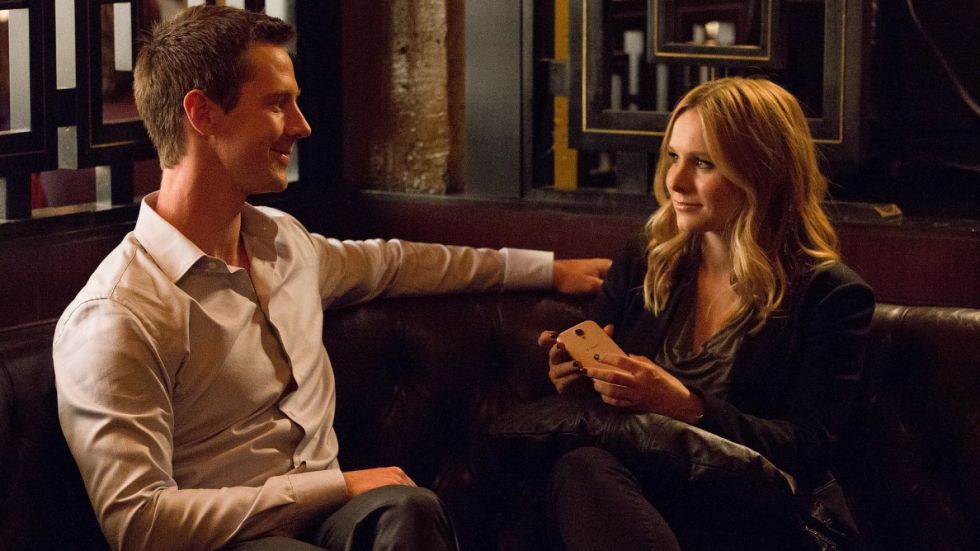 The book has everything you loved about the series encapsulated nicely. Having said that, the book is very episodic in nature, and just like with the series, not every one of the characters plays a huge role in each mystery. I mean, how could they? Wallace isn't always going to be all that useful for Veronica and Weevil can't possibly be involved in every crime that ever happens in Neptune. But your favourites are all there, even if in limited capacity (Logan is there by proxy – or Skype call – while out on assignment).
All the dynamics of the relationships are spot on, with the dialogue for each character fitting in perfectly with the actors' cadences and onscreen character personalities. The love and tension between Veronica and Keith, one of the strongest relationships at the core of the show also underpins the narrative in The Thousand Dollar Tan Line. Wallace is still Veronica's rock while Mac continues to live attached to her keyboard.
'The twin pillars of outrage journalism: slut shaming and victim blaming.'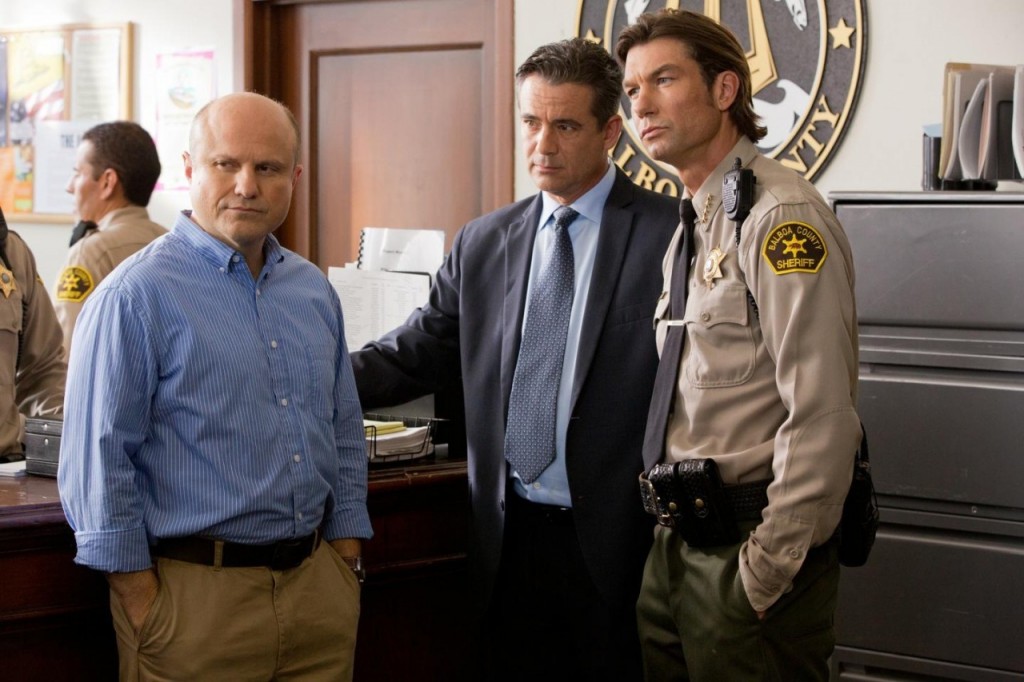 With the noir genre, the characters don't tend to have the same kinds of development and growth that you might find in other stories. The characters are flawed and the point of them is that even if they have a rare moment of clarity when reflecting on their own actions, they aren't likely to change. The world they exist in is futile, always unfair, and full of darkness. Veronica is drawn to that darkness, no matter what dangerous, reckless path it leads her down. The most growth you'll see from Veronica in the novel is a realization that she doesn't know when she is taking things too far – but she has no intention of trying to change that about herself. She merely accepts that it is who she is.
If you like noir, you'll enjoy The Thousand Dollar Tan Line. If you don't like noir, especially the hardboiled language and jilted dialogue, this isn't for you. The standard P.I. narration in many noir novels (and films) is there – where the series had Veronica narrate events, the focused third person point of view clings to Veronica's thoughts and even includes moments where Veronica talks to herself (I love it when she refers to herself in the third person as 'Mars'). Sure, occasionally the lines can come off a little cheesy, but it's part of the fun. I don't think the novel is ever trying to be high literature so you shouldn't read it that way.
Verdict: Great fun for both fans of the series and newcomers. If hardboiled writing and mysteries are your thing, settle in for a quick, thrilling read. You'll want to grab the second in the series as soon as you finish The Thousand Dollar Tan Line.