*Spoiler free review*
This disarmingly charming romantic comedy is exactly what we need more of. Less bullshit about the airbrushed, plastic Hollywood fantasies and something that feels a bit more real. Please, Hollywood? Learn from Joseph Gordon-Levitt. As far as I'm concerned, this boy can do no wrong.
This is not a romcom for the prudish. There's a lot of porn, swearing, and sex. And why shouldn't there be? This is a tale of exploring the dating game – isn't sex what it's all about? And as Jon points out, men who claim to never watch porn are lying. And why shouldn't they watch porn? Porn is like the romantic comedies women chow down – it is all fake, an idealized scenario for the viewer to enjoy. But these are not situations or stories that can – or should – be played out in real life.
One word that appears in almost every review I've seen of this film is 'confident'. They're right, it is confident. But don't confuse this with some kind of egotistical obnoxiousness. This is confidence in a good script, brilliant actors, and solid directing. This confidence is deserved. Perhaps more films would feel confident if the people involved in its creation truly believed in their output. Don Jon is my new romcom of choice.
Plot
Jon (Joseph Gordon-Levitt) is a man who knows what he loves – 'My body. My pad. My ride. My family. My church. My boys. My girls. My porn.' He's young and single. His life consists of going to clubs with his boys and scoring one night stands with hot young ladies. But sex with these fine young things doesn't really do it for him, he prefers porn. Porn is what he really puts his energy into, carefully choosing the perfect clip before even touching his cock.
Things change when he meets a '10' one night, Barbara (Scarlett Johansson). She refuses to go home with him, which leaves him wanting more (of course). Using mild stalking techniques, he tracks her down over facebook and asks her out to lunch. Thus begins their traditional romcom romance – no sex for at least a month, he starts 'bettering himself' on her request, they meet each other's families, and they spend a lot of time together.
Even after sex with Barbara, Jon find he still needs porn to really get his rocks off. But after she catches him doing it in the apartment (which he denies – just a joke a friend sent him), he has to be more creative about where and when he enjoys his porn. Esther (Julianne Moore), a middle-age woman in Jon's night class, befriends Jon and shares some advice about porn, sex, and relationships.
And the rest… you'll need to watch it to find out.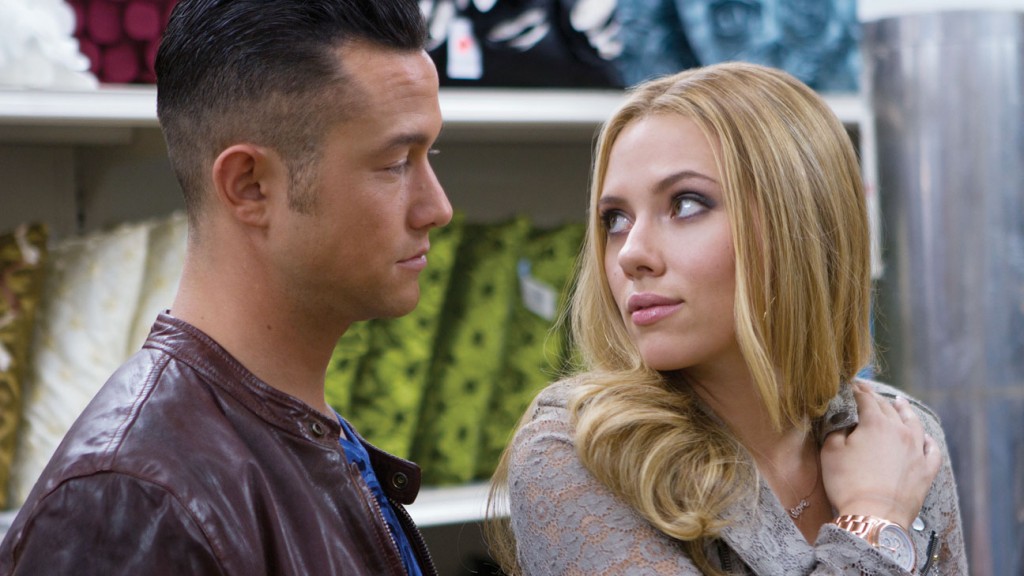 Just because someone else tells you what you're like, doesn't make it true
There were so many 'truths' in this film I find it difficult to compile thoughts into a logical framework. What works for me is a brain dump of excellent things included in this bloody brilliant film. Does that work for everyone?!
'We're all a little lost.'
Beauty can be only skin deep
Men also need to stand up for themselves in relationships
Don't change yourself for someone else
One-sided relationships can go both ways
You need to trust someone to really let go
Get lost in another person
Porn as an addiction
Porn portrays unrealistic views of sex and relationships just as romantic comedies do
You can appreciate a good relationship without it having to be 'the one' (but this doesn't mean it needs to be just meaningless sex either)
Don't let other people decide what you should do with your life
Hypocrisy of religion (Jon gets the same number of Hail Mary's for masturbation as he does for fornication – 'How do you come up with those numbers?')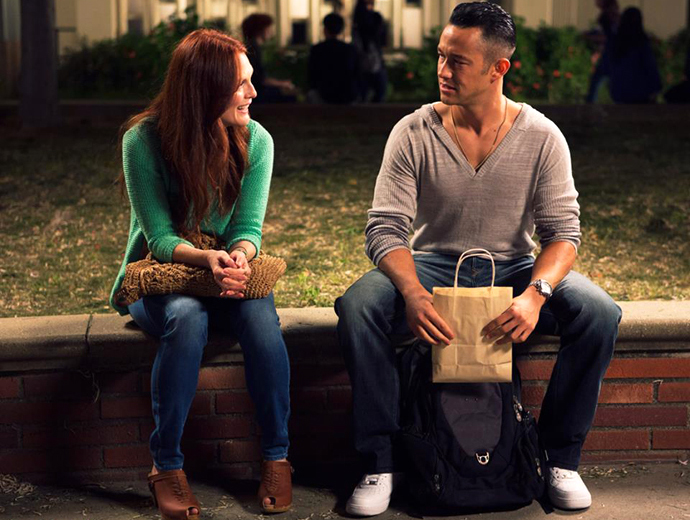 Verdict: Great film. Go see it now and throw a little love Joseph-Gordon Levitt's way.