er… Mush!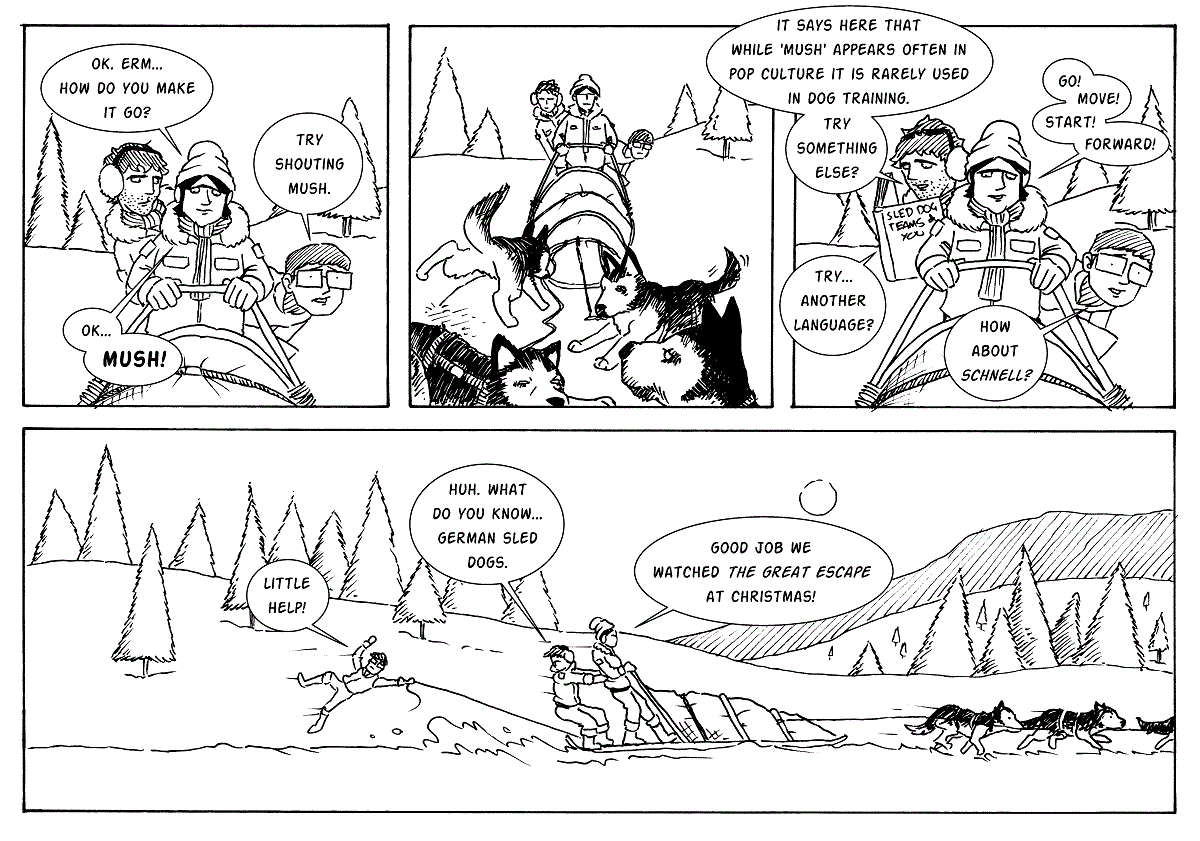 I read up on Sled dog commands for this comic and as the Acquirers find out , Mush is not really used for actual dog training. It is much more common to hear "Hike" used to make the dogs start.
Curious about The Acquirers? Read more about the comic here.
Written by Stephen Flockton and Illustrated by Ashley Walker.