Concept albums are difficult things to get right. Most of the best-known examples from the '70s 'rock opera' heyday – Bowie's Ziggy Stardust, Alice Cooper's Welcome to my Nightmare, Meat Loaf's Bat Out of Hell – really just have a theme. A vibe is created; a journey undertaken. Do they make sense from beginning to end though? Does the story lose a chapter with each song skipped?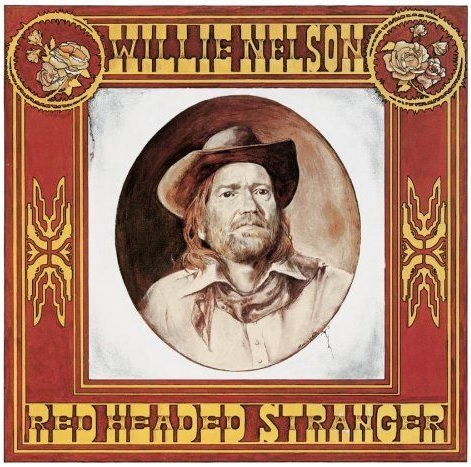 There's equally the risk of sinking your album under the weight of your conceptualizing. Two examples that got it right recently were Coop's three-decades-overdue sequel, Welcome 2 My Nightmare (the 'twist' ending of which is surely one of the greatest moments in the genre's history) and sometime film director Plan B's The Defamation of Strickland Banks – the sweet r&b saga of a soul singer's experiences on remand, while wrongly accused of sexual assault. ('Traded In My Cigarettes' is possibly the most gloriously summery song ever recorded about swapping your commissary for a prison shank.) For the form's peak though, you have to reach back to the era of Red Headed Stranger -Willie Nelson's exemplary, genre-hopping, 34-minute concept album of betrayal, murder, sorrow and salvation – and it's to Nelson's home of the lone star state that Huck returns us.
June 12th marked the full fruition of something long-coming for Oxford. While Huck has been performing songs and extracts from the project around town for years, this PinDrop Production was the city's first chance to see the full stage performance of all three acts of Alexander the Great. Billed as a 'queer Dixie runaway myth folk operetta' (and if that doesn't get you going, what's wrong with you), Alexander is a deep south coming-of-age rock opera, following 15-year-old Alexander on a journey through rebellion, drugs, sexuality and police custody.
As the lights dim, Humphrey 'Huck' Astley takes the stage, a rail-thin marionette, all purest white and Kramer hair. Behind him, the Xander Band, in bolo ties and uniform short-sleeved black shirts, lie somewhere between shit-kicking bar band and surly strippergrams. Simple touches, but these are the things from which Alexander the Great generates such a potent, involving atmosphere.
The plaintive opening call 'I was a bored little boy…' leads us into 'Alex', and the woozy naivety of our hero's restless, religious Texan upbringing. It's with the ascending tribal thump of 'The Ancient Greeks' though – and the arrival of the "half-Caddo Indian kid" Johnny Crow – that the adventure begins; Johnny leading Alex to get stoned in the library as a vast projection of a crow towers over the stage. The show's video backdrop, by Matt Halliday and Ryan Quarterman, adds a lot. One of the show's main strengths is Huck's refusal to break character – there's no between song chatter; his performance holding Alex's earnestly wide-eyed curiosity – and the visuals emphasise the momentum; the continuous stream of images flitting from road movie speed perpetual motion to swirling, cycling eddies of contemplation.
The division of the show into Acts isn't an arbitrary affectation. As the close of Act I finds our boys driven from Texas by rumour and familial disgust – Alex leaving with the lost, embattled decree that 'We're innocent' – Act II finds us hustling the dirty neon backstreets of New Orleans. The raunchy strut of 'Xander' drops us straight into Alex's – now Xander's – lurid, blaring rebellion; into the Birds' Nest squat of drugs and rock & roll guitar. From there, events take a rapid downward turn, the haunting, enclosing unease of 'Statement after a Death' finding Xander alone in cell.
Anyone who's seen Huck live before knows the power of his unnaturally huge voice. A mischievous Loki to the monumental Thor of Scott Walker – with just a hint of Moz melancholy – it swims effortlessly through the pinched characterisation of Xander's tones, to his friend Louise, and even into a full-blown, deep country croon for the voice of Xander's godlike father.
One of the smartest things about Alexander the Great is that while Huck has released the first two Acts as EPs, he's so far held back the third. This allows audience members an idea of what to expect – albeit with the Xander Band adding extra muscle live – buts lets the vast and soaring New Mexican third Act retains its full impact. I'm not about to give it away now, but the resolution and metaphysical revelation of Act III – in which 'Xander', formerly 'Alex', once more becomes 'Alexander' – definitely raises the story to another level.
Following these initial shows, there's now talk of a forthcoming, more extensive tour to look out for, as well as the eventual EP release of Act III. Alexander the Great is a powerful live show, whose songs reward repeated listening. Alexander is a character caught in a confluence of great stories – from the Bible and lives of the saints from his youth, through movies, Peter Pan, school history lessons, dreams – and the contexts they put his life in. An innocent striving to break out, into his own way. It's a production of details and cumulative layering, and one full of dualities – whether racial, familial, sexual – and people of halves caught between two worlds. As Alex tells us early on, 'Love itself is as motley as the gods'. Amen.