On my way to work one morning, I heard 'Royals' on the radio. I thought it was amazing, but it was one of those annoying times when the announcer didn't say what the track was called or who it was by. Remembering some of the lyrics, I googled it as soon as I reached my desk. Lorde. Singer-songwriter from New Zealand. 16 years old. Wait… what?! 16 years old?! (Now 17.) OH MY GOD I FEEL SO OLD…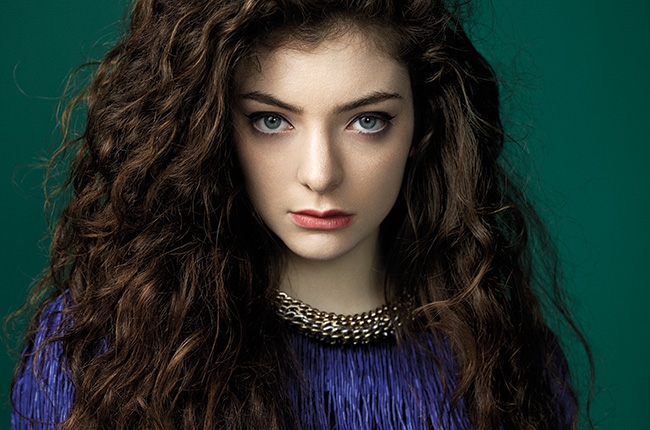 When I was a kid, I used to think teen pop stars were awesome. It gave me hope that I might be able to do something impressive before too long. Well, the years passed, I grew up and I'm still yet to do anything impressive. Now that I'm older, with the threat of 30 looming over me, the new pop stars and movie stars are almost always younger than me. Instead of being inspiring, it is now utterly depressing.
Yes, I admit it, I'm jealous of the fantastically talented Lorde and others like her. But it did get me thinking about the teen pop stars of my youth, leading to the inevitable question of 'where are they now?' Sure, some of them are still around – like Britney Spears and Justin Timberlake – but not all of them were as lucky. Despite my jealousy, I hope that Lorde manages to be one of the few success stories. She deserves it.
So here's to looking back at some of those teen pop stars that made an impression on me back in the day…
Kriss Kross
The ultimate teen pop stars. Their debut album, Totally Krossed Out, spawned the massive single 'Jump' in 1992. 'Jump' stayed at number one in the US for 8 consecutive weeks. The album went multi-platinum. But what makes them special is the enduring popularity of 'Jump'. In almost every 'greatest hits of the 90s' compilation, you'll see 'Jump' included. How could you possibly look back on the 90s and not remember this song?
Kriss Kross consisted of two teenagers, Chris Smith and Chris Kelly, discovered by a very young Jermaine Dupri (who has since worked with artists such as Mariah Carey, Destiny's Child, Janet Jackson, Nelly, Lil' Kim, and more) at a shopping mall when the boys were only 12/13 years old. While most will only know the boys for their stand-out hit, they actually produced three studio albums, with the second, Da Bomb, being certified platinum, and their third, Young, Rich & Dangerous, certified gold. That kind of success is not to be sniffed at.
After 1996, the boys pursued solo careers that never really got off the ground. After reuniting to perform at So So Def's 20th Anniversary concert in 2013, Chris Kelly was found dead at 34. He had a long history of drug abuse. Their legend lives on, however, having inspired many of the biggest names in hip hop (if not inspiring others to wear their clothes backwards as a fashion statement). I'll always love these guys, especially their less well-known track, 'Live and die for hip hop'.
(Lil) Bow Wow
Another of Jermaine Dupri's groomed pop stars, Lil Bow Wow was rapping about bitches and money at the age of 13. His debut album, Beware of Dog, went double platinum in 2000. His second album, Doggy Bag (2002), was certified platinum before he dropped the 'lil' from his stage name. His third album, Unleashed (2003), similar to Kriss Kross, only made it to gold certified and was the first album under his new moniker and without the direction of Dupri. Before mostly disappearing, he also appeared on JoJo's hit single 'Baby It's You' in 2004.
Since then, Bow Wow released another 4 albums. Underrated was due to be released in 2011 but was delayed again and again. With the release of two singles off the album in 2012, people hoped the album was imminent, but it was not to be. In June, Bow Wow announced that he was changing his name again, using his real name, Shad Moss, to release any future records.
JoJo
JoJo was only six years old when she first came to the attention of record producers, but her mother felt she was too young (too right!). Her debut, self-titled album was released in 2004 with the lead single 'Leave (Get Out)'. At the time, she was the youngest person to have a number one single. Her second album, The High Road, was released in 2006 and spawned her most successful track, 'Too Little Too Late' (certified platinum). Since then, she has released two mixtapes independently but not made any big splashes in the pop music scene.
What is nice about JoJo is that she has continuously worked – touring, creating new music, and acting. Despite being relatively low on the radar, I wouldn't write this girl off just yet. After finally being released from her original record deal, she released an EP earlier this year, #LoveJo, where she covers classic songs. It will be interesting to see if she can get her career back on track now that she has signed with Atlantic Records.
You can listen to her latest LP on her soundcloud page.
Vanessa Carlton
When Vanessa Carlton released 'A Thousand Miles' from her debut album, Be Not Nobody, in 2002, I was surprised by the variety of fans she received. Kids and parents, male and female, everyone enjoyed the track. It proved that she was an exceptional young talent, and a listen to the album would have you convinced the young lady might one day rule the world. Sadly, her two follow-up albums, Harmonium and Heroes and Thieves did not even come close to the commercial success of her debut. That said, they are great albums nonetheless.
In 2011, Carlton independently released Rabbits on the Run and toured to support the album. While the album received very little attention, I love it. She really is prodigiously talented and it's a shame she hasn't had more commercial success. However, she is due to release a new album in 2015 titled Liberman. I'm excited to see what the future holds for her and hope she might regain some of her previous success.
Michelle Branch
Branch was 18 when her hit single 'Everywhere' took over the charts. She was signed with Madonna's label Maverick Records for her first two albums, The Spirit Room and Hotel Paper. The debut album found huge commercial success with three high-charting singles: 'Everywhere', 'All You Wanted', and 'Goodbye to You' (which she performed on Season 6 of Buffy the Vampire Slayer). Her second album was not as successful, but still spawned the single 'Are You Happy Now?'
After her solo success, she teamed up with her backing singer, Jessica Harp, to create a pop rock/country fusion album Stand Still, Look Pretty under the band name The Wreckers. The album was released in 2006, and while it wasn't as successful as her solo work, it was still certified gold. After 2007 Branch went back to solo work and released a new EP in 2010, Everything Comes and Goes, which managed to hold onto to some of that pop rock/country feel and was surprisingly enjoyable.
She has announced the recording of a new album to be titled West Coast Time but there is no official release date as yet.
Stacie Orrico
Orrico signed her first record label deal at the age of twelve and released her first album, Genuine, when she was 14 (in 2000). She was a Chrisitan pop-singer at first, before finding more mainstream success with her second album (self-titled) in 2003. 'Stuck' was a hit all over the world, with several other successful singles from the second album. Her follow-up, Beautiful Awakening, mostly went unnoticed without even getting an official release in the US at the time.
Since then, Orrico has mostly been off the radar. However, she too is planning on an attempted comeback, working on a new album, with the release date tbc. It will be interesting if she tries to stick with mainstream pop music or heads back to the Christian music scene where she found success to begin with.