Everyone has been talking about the new pornography laws in the UK being untenable for the industry, which I agree, it is. However, I've not seen anyone up in arms about the sexism inherent in the laws – male ejaculation is allowed on screen and can be consumed, while female ejaculation isn't allowed to be shown AT ALL.
What? Seriously? How is that ok? And why aren't more people angry about this? I'm not personally a pornography consumer, but this is unacceptable. Why is that there are different rules for the different sexes? Is female ejaculation more offensive than men's? Why would it be any worse for a child to know that women ejaculate as well, given the supposed justification for the law is to protect children?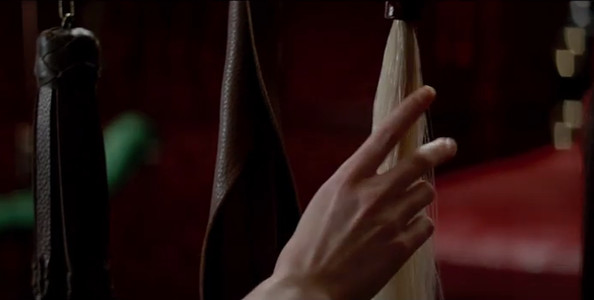 I think people should be allowed to produce and consume whatever erotic content they want to, as long as no law is being broken in the creation of it (child pornography, for instance). And while I might agree with drawing the line at bestiality, as animals can't give consent (like children), most of the other prohibitions placed on the industry under the new regulations are arbitrary and prudish. If people want to film and watch others peeing on another person who then drinks the nasty fluid, that's their right. It is not ok for the government to legislate against this kind of thing, it is plain old fashioned censorship. Censorship is never ok.
Many critics of the pornography industry dislike the depiction of women, but I think they are missing the point. When it comes to erotic pleasures, every person on the planet has different preferences and tastes. Some may like to be dominated, others might like to be the dominator, some like roleplaying, others like completely fantastical situations. The point is, the pornography industry tries to cater for all of these tastes. If some of those tastes include less than favourable depictions of women, it says more about what the tastes of the public are than the industry itself. The industry simply caters to its customers' appetites. And while you still could argue that they shouldn't encourage negative depictions of women, there's plenty of negative depictions of men too. For every ridiculously busty blonde woman with zero cellulite to speak of, there's a man with unattainable abs, rock-hard, sculpted ass, and a penis well above average in size.
Why are we still picking on only some of the gender inequalities – in everything? When it comes to porn, we are now being told that men can ejaculate but women can't…. and that negative stereotypes and questionable depictions of women aren't ok but we can portray men however the hell we want to.
I am confused! Why are people getting up in arms about one thing and not another? If a man is allowed to ejaculate on screen, then so should a woman. If we can denigrate men on screen, why can't we do the same for women? Why are the rules different for men and women at all?