For a 62 year old character, James Bond sure has been in the news a lot recently. Some of the news has been good, some bad, but most of its been less focused on the titular Bond and more on his women. Anyone who has read one of Fleming's original novels (or any of the modern continuations) or seen any of the popular films will know that while the stories may be predominantly spy action/thrillers, there's a lot of titillation going on with any female that makes an appearance. This titillation oozes out their very pores, from their double entendre names to their sultry curves. But are they really as sexist as they may appear at first glance?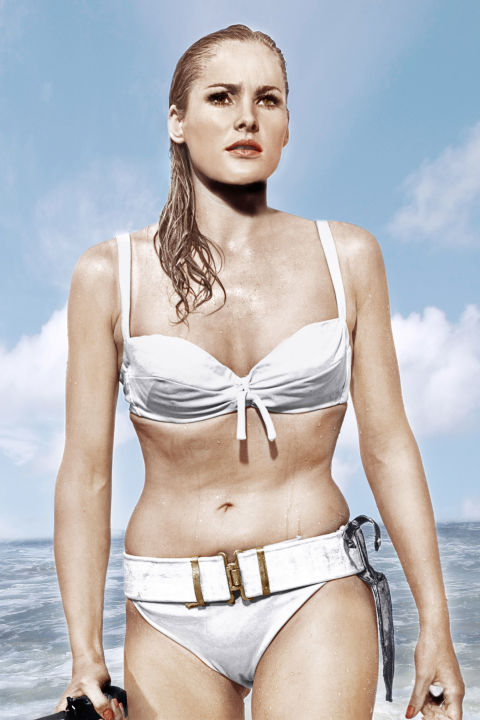 The roles are iconic and the casting of the Bond Girls has become as important to the world of pop culture gossip columnists as the casting of Bond himself. Hollywood has come under increasing scrutiny for its treatment of women generally, however, and Bond Girls are no exception. Bond is one of the worst perpetrators of the sexist age gap that plagues many mainstream films – he has always been an older man with love interests usually at least half his age.
While it may be true that Bond Girls tend to be stunning young things, they aren't necessarily the poster-child for Hollywood's sexism. Some of them do die unnecessary, pathetic deaths, but the driving force of Bond's actions are always his mission (though admittedly, he may receive a vengeful push of motivation after the death of one of his lovers…), but on the whole, the Bond Girls, though beautiful, are often intelligent, sassy, and can absolutely hold their own amongst one of the world's most notorious playboys.
Bond Girls can be anything they want to be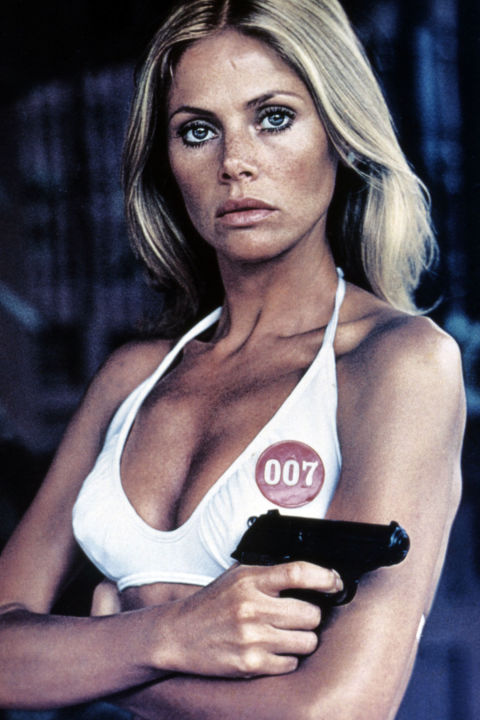 Bond films are flying the flag for stereotypical English gentlemen spies. They feel no shame in relying on overblown caricatures, nor should they. These films represent the glitz, glamour, and idealized sophistication of spies. If they didn't rely on these outdated clichés, they wouldn't be Bond stories. It's half the fun of them. I mean, come on, how can anyone possibly take the series seriously? In Live and Let Die Bond literally uses live alligators as a bridge. The newer Bond iterations have tried to be a little more serious, with Casino Royale keeping fairly close to the original material (including that scene with the rope lashes on poor Bond's balls), but they still have plenty of the ridiculous about them.
While their physicality may be fairly uniform (though, thankfully, we've seen Bond Girls of many colours at least), something that does differentiate the Bond Girls from many other generic titillating film characters is their level of independence and the work they do. Of course, there are the odd exceptions, such as the pathetic Strawberry Fields in Quantum of Solace (but that was hardly the biggest problem with that film), but on the whole, Bond's female companions are strong characters in their own right. In Bond's world, women can be criminals, masterminds, femme fatales, government agents, computer programmers, scientists, and so on. The women are often courageous, resourceful, motivated, and clever; think Honey Rider making her own way in the world or Natalya Simonova's skills as a programmer.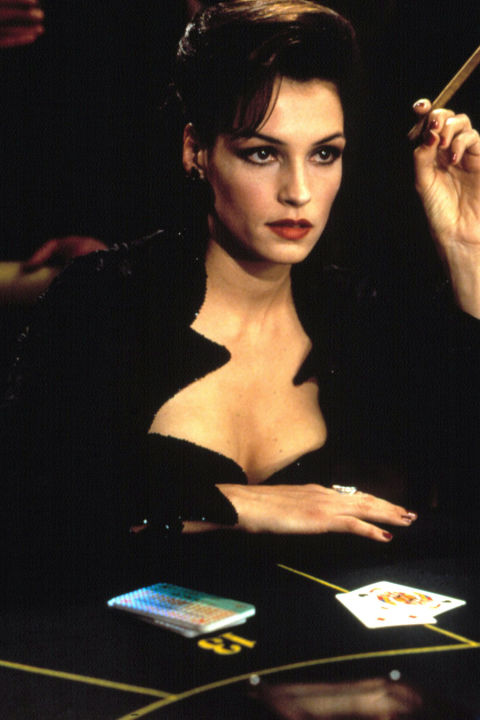 Meanwhile, when they're bad, they're positively wicked. As Charlize Theron recently commented, women can be just as diverse as men, why can't women be straight up bad guys or characters on a road to redemption, and so on? The Bond franchise has never shied away from creating female characters across a wide spectrum of personality types, with varied life goals. Pussy Galore runs her own organised crime ring, Octopussy is a successful businesswoman and jewel thief, and Xenia Onatopp is a sexually sadistic former Soviet Agent. Many of the women have dark pasts, and some start the story as a traditional 'bad guy' only to be reformed. This variety of female characters from film to film is really rather unique to the Bond franchise as far as male-led action blockbusters go.
Does this negate the issue of the male fantasy made real with each new incarnation of the Bond Girl? Of course not. But then again, it isn't like there's a great deal of diversity in the males we're presented with in Bond films either. Think about Sean Connery is all his smutty glory, Timothy Dalton's wry smirk, Pierce Brosnan's pursed lips, and Daniel Craig's stocky steadiness. With the exception of Robbie Coltrane, most men in Bond's life – good or evil – tend to be of the svelte variety. So I would argue that there's plenty of female fantasy involved in the Bond world as well. For me, the charm of Bond is its complete unreality.
Ageism, sexism, and age gaps in Hollywood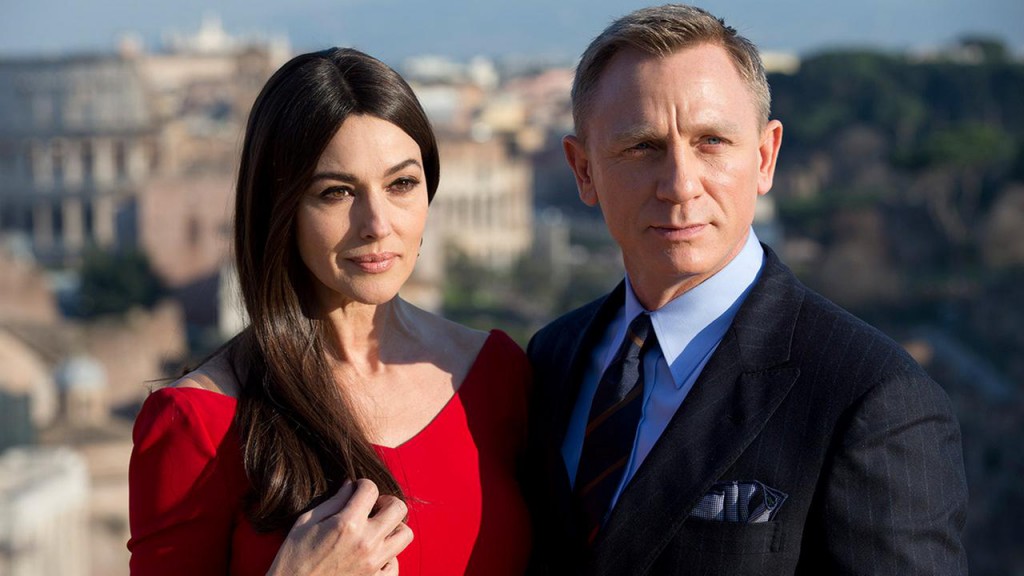 Having given us a variety of personality types in its representation of women, the Bond franchise is finally giving audiences an older Bond woman. November 2015 will see the 24th Bond film, Spectre, released – and the fourth with Daniel Craig playing Bond. And in a surprise move, one of the Bond Girls to appear opposite Craig is 50-year-old Monica Bellucci. When she was initially being courted for the role, Bellucci wondered what they could possibly want with her – she wasn't a 'girl'! But perhaps Sam Mendes, director of the upcoming installment, understands something that the rest of Hollywood is taking its sweet ass time in realizing: older women can be sexy as hell. According to Bellucci, Mendes even commented on his approach: 'For the first time in history, James Bond is going to have a story with a mature woman. The concept is revolutionary.'
This 'revolution' for Bond couldn't come at a better time. The sexist ageism and age-gap issues in Hollywood have been in the press a lot recently, especially after Maggie Gyllenhaal was told she was too old (at age 37) to play the love interest for a 55 year old actor. Does Bellucci's casting really does enough to fight back against this blatant sexist ageism in Hollywood? The two other Bond Girls in Spectre are still of the 'half his age' variety (Léa Seydoux and Stephanie Sigman), but something is certainly better than nothing.
There's still a place for Bond Girls in modern pop culture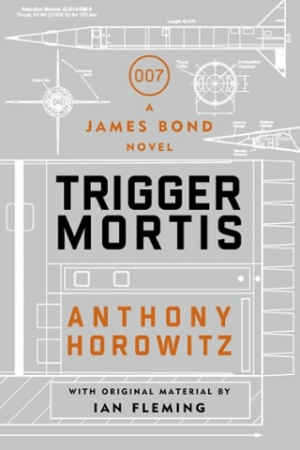 Whether or not you're a fan of Bond Girls, it seems they will be with us for a while to come. And would you really want it any other way? With other depictions of women in action films still so often relying on the damsel in distress trope, I'm glad we have Bond giving us some sexy, badass women who have their own lives completely outside of the handsome spy that visits their life for a short time.
Not only are Bond Girls remaining a main-stay of the Bond film franchise, they are also firmly entrenched in the novels. A series of 'modern' Bond novels have been published in recent years: Carte Blanche by Jeffrey Deaver (Hodder) and Devil May Care by Sebastian Faulks (Penguin), with the most recently announced title being Trigger Mortis by Anthony Horowitz (Orion). Horowitz, like other Bond appropriators over the years, is fascinated by Bond Girls and has gone so far as to resurrect one of the most well-known BG's of all time: Pussy Galore.
And if you still have an issue with the objectification of women in Bond, remember this: for a number of years, M (leader of one of the most powerful spy agencies in the world) was played by Judi Dench, the ultimate badass.