Unbreakable Kimmy Schmidt was originally developed by Tina Fey and Robert Carlock for NBC. When NBC realised they didn't really have anywhere to put the series within their current line-up, they allowed the show's creators to shop around for a new home and Netflix stepped up. Netflix not only purchased the full 13-episode first season but ordered a second season before the public had ever seen an episode. On March 6th, Netflix released the full first season online, ready for the ultimate binge-watching session.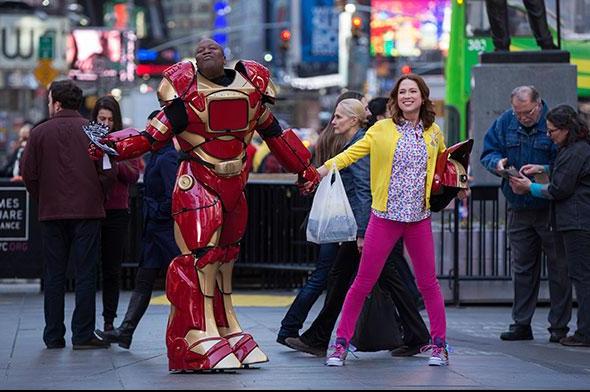 For fans of 30 Rock, Unbreakable Kimmy Schmidt is like getting a top up of a drug we gave up 2 years ago. And damn, it feels good. Unbreakable has the same onslaught of pop culture references and a slow build up of internally referential humour that made 30 Rock not only so good, but a pay-off with continued watching and even re-watching.
The series follows Kimmy (Ellie Kemper), who was kidnapped at 14 and kept in an underground bunker for 15 years with three other women by a cult Reverend. Set free, Kimmy is determined to live a normal life and refuses to be labeled a victim. Her transition is riddled with her own naiveté as she tries to navigate New York City on a middle grade education and 90s pop culture knowledge.
Turning stereotypes on their heads while embracing them
Tina Fey is no stranger to leaning into stereotypes. Mean Girls and 30 Rock often did so. By doing so, she is able to address them in far greater depth, and with more humanity, than often is encountered when trying to deal with stereotypes in more serious mediums and approaches.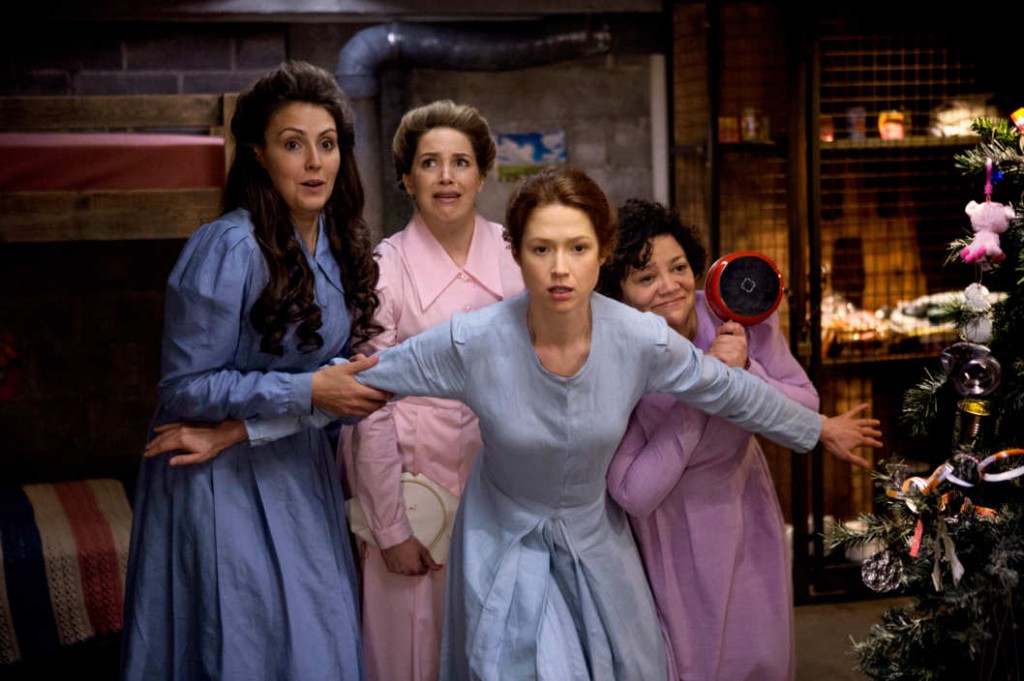 Too often writers shy away from potentially offensive characters or jokes, because they are too worried about being politically correct. The character of Titus is the ultimate stereotype – an over the top gay black man who is also Kimmy's best friend. He is outrageous and loves musical theatre. And you know what, there is absolutely zero apologizing for it. But anyone who finds the representation of Titus offensive is absolutely missing the point. How can you really lampoon or say anything about a stereotype if you aren't even brave enough to show it?
Take Kimmy – a kidnapping victim, forced into a doomsday cult. The media takes stories like this and turns them into news stories. They aren't concerned about the person beneath the sensationalist headlines, just the victims they represent. Not only does Unbreakable Kimmy Schmidt allow viewers to laugh at what is a horrific tale, it highlights the way the public treats these stories – people 'care' so much about the victims as a way to make themselves feel better. While Kimmy refuses to live on handouts, another of her 'Mole Women' friends embraces living off others' guilt.
Go viral but don't give us anything real
The show's brilliant and unbelievably catchy theme song is both a statement on the media's view on these kinds of tragic stories as well as a perfect encapsulation of the series tone. The show's creators hired The Gregory Brothers to auto tune and spritz up the fake news story they created for the 'Mole Women' and turn it into a possible version of a viral send-up. The Gregory Brothers has been doing this for real since 2011 with their YouTube series Songify the News.
While some might argue that it is undignified to make a viral video out of a tragedy, that is ultimately what the news is doing every single day. They are finding/creating little 'sound bites' and quotes – used in Unbreakable with 'It's a miracle' and 'Females are strong as hell'. By turning the sad story into the funny and catchy theme tune, the show makes the point that while the story of the mole women might be a sad story that the media portrays in certain ways, at the core, they are people, with their own lives and personalities. And that is, ultimately, what the series is about. No matter what stereotype a character leans into, they show us that they are people despite their obvious outward stereotypical appearance.
Not outrageous enough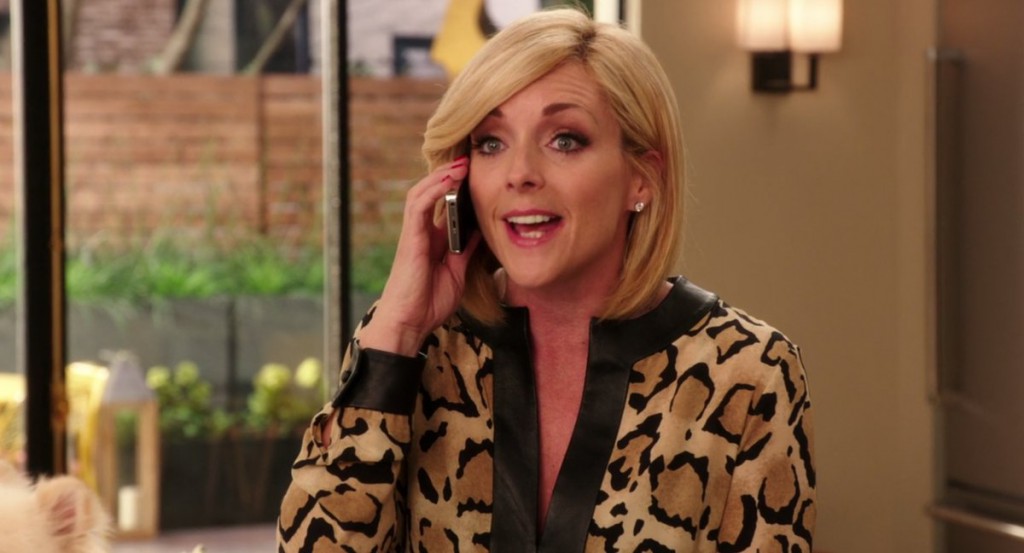 Where the show makes the occasional misstep is when it does apologise for its offensive approach. When it fails to take the joke far enough over the line, it falls flat. When it comes to 'Dong', the Vietnamese illegal immigrant whose English isn't great, the series fails to attack him as thoroughly as it should. He is good at math, and when Kimmy points this out she is told that it is 'racist' to say so even if it is true. While an amusing joke, along with the references to his name meaning penis, they never really attack the core of the stereotype. He is, ultimately, very sweet, naïve, hard working, and that is just plain boring.
What I take from this is that a comedy series needs to learn not to say sorry. If you really are pointing out the flaws in the stereotypes, you need to lampoon them with a confidence and unabashed offensiveness. Otherwise, the pussyfooting around the issue comes across as more un-PC than the straight up offensive and uproariously hilarious.
Verdict: Great sitcom perfect for Netflix's binge watching platform. For Tina Fey fans, you won't be disappointed.
While Unbreakable Kimmy Schmidt isn't perfect, occasionally falling into propagating the stereotypes it is attempting to lampoon, on the whole it delivers offensive, brash, and brilliant commentary on topics that many others shy away from tackling.