With the Blu-Ray of The Force Awakens coming out in the US this week, Disney is keen to capitalise on Star Wars being on everyone's mind. Today, the studio has published the first trailer for the stand-alone film being released in December.
Directed by Gareth Edwards (aka please don't make this film as dull and nonsensical as Godzilla, I beg you!), this film ties into the Star Wars universe as a kind of prequel, but has far more leeway given it will be a self-encapsulated story. This is the tale of the rebel spies who stole the plans to the death star. These brave souls made the rebels later success possible.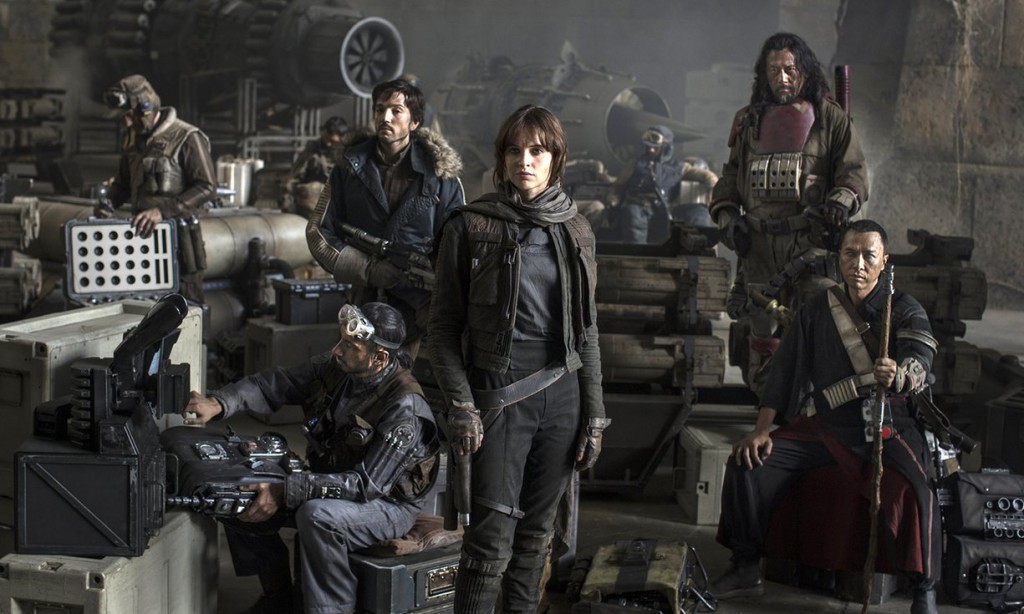 The film stars British actress Felicity Jones (The Theory of Everything, Chalet Girl) and… well… a whole bunch of men. Honestly, where are the other women? The only other woman to make an appearance in the trailer (unless perhaps there are a few female stormtroopers somewhere in there) is Mon Mothma (although kudos go to the casting director, she looks great). I love seeing a strong female character helming a film, but must the entire supporting cast be male to make up for it?
Despite my gripes, I can't deny that the cast is rounded out by some terrific names, with Alan Tudyk, Mads Mikkelsen, and Forest Whitaker bringing their skill to the project. The trailer looks promising, but then again, I thought The Force Awakens trailer did as well. Hopefully the film lives up to the trailer this time and we can enjoy a truly original (see my complaints about The Force Awakens) new Star Wars film.