Stop the press! Tim Burton has made a film about a pallid outcast finding relief and support in an elaborate fantasy world whilst being pursued by hostile forces who seek to harm him and his new bizarre friends precisely for the reason that they are special. How innovative!
That's a little unfair. I actually rather enjoyed Miss Peregrine's Home for Peculiar Children. It's certainly a vast improvement on a lot of Burton's more recent work. Diehard fans of his will surely appreciate the iteration of his pleasantly sinister style, and those who have become frustrated by the director's stylish excesses at the expense of substance in the past will find this a satisfyingly structured caper with some well-earned flourishes.
Does a great job of showcasing the appeal of the premise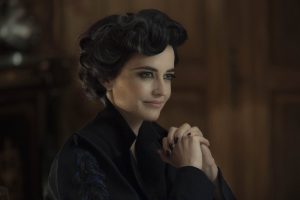 The story is based on Ransom Riggs' recent bestseller. Following the mysterious and grisly death of his grandfather, awkward teenager Jake (an especially porcelain-skinned Asa Butterfield) needs some closure so ventures with his dad to a small Welsh island. There, Jake hopes to find the mysterious children's home about which his grandfather told him fantastical bedtime stories. But the traumatized teenager discovers that perhaps the stories of super-strong seven year olds, floating girls and creepy twins was more than just a fable…
The strength of the film lies in this charmingly depicted little commune of oddities. There's a nice steady build up to this grand unveiling. The restrained manner of Burton's direction and design through the first segment heightens the vibrant allure of the children's home. It's rare I have nothing bad to say about child actors or mopey teenagers in film but there's a healthy and competent crop of performances here. If I have one criticism, it is that in fact we don't linger in the main setting long enough.
The resolution of the ending could really have been thought through better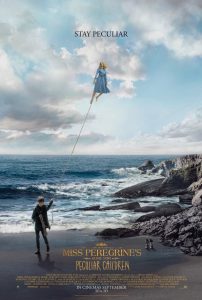 The last act of the film is where I become more reserved with praise. The film hastens far too quickly towards its finale – there's an awfully short turnaround between Jake discovering the wonders of the house's inhabitants and them having to abandon everything for the big showdown with the baddies. And that finale, once it arrives, is less interesting than the supernatural teen drama that preceded it. It is also where a lot of the narrative flaws crop up. There's nothing to scupper the film but when there is an X-Men degree of characters hopping about with special powers, the film makers need to ensure that the abilities are used logically and satisfyingly. Too often I was asking 'If she can do that why doesn't she just…?' and 'Why wouldn't the villain simply…?' On top of that, they botch the time travel business at the very end.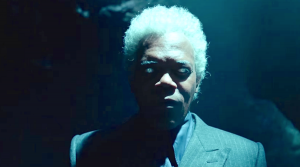 I get the impression that the material I liked would have formed a bigger part of the book. In narrative fiction, there's an ability to dwell and even procrastinate in settings like this because you don't have a run time to shuffle you along to the ending before one is ready. There's certainly enough merit here to enjoy – and Burton gets away with being a lot more dark and gory than he's legitimately managed for some time – and my overall experience was very positive but there's no doubt the proceedings deflate at the end.
Title is bit long too, mind you.
Verdict: Miss Peregrine's Home for Peculiar Children is a charming and creepy film that loses some of its steam for the final act.