Cheshire Catting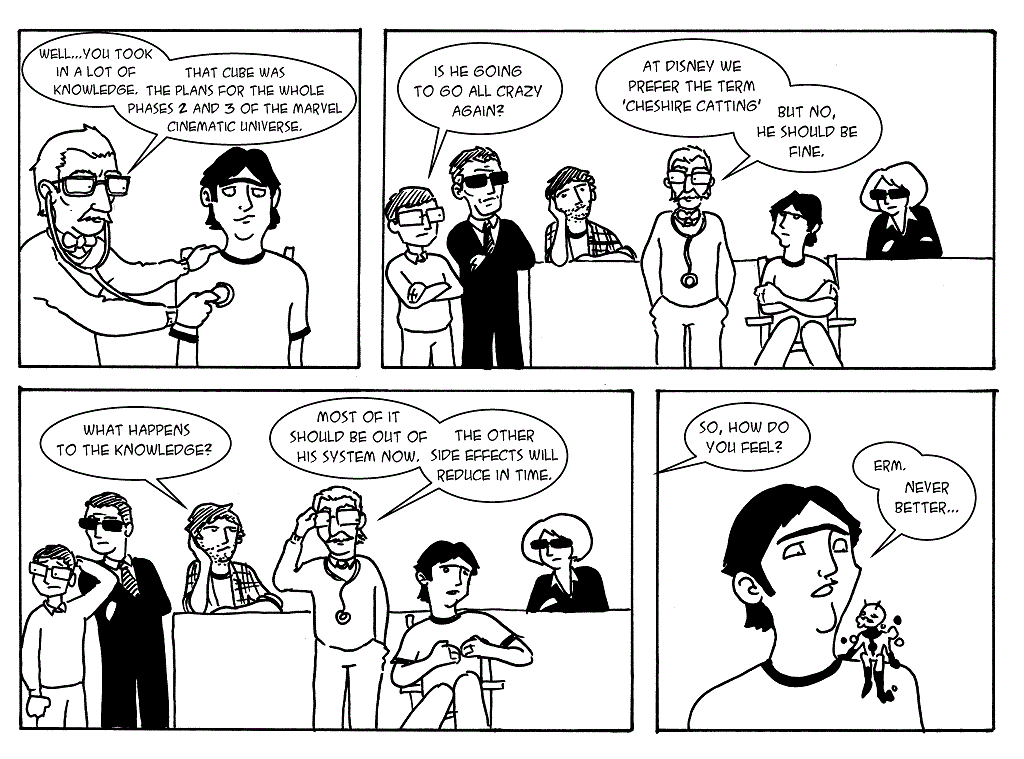 Huzzah, everyone is fully clothed in this strip which is something to celebrate. In other news we are getting close to wrapping up this super convoluted plot this week. So come back on Thursday for the season finale!
Curious about The Acquirers? Read more about the comic here.
Written by Stephen Flockton and Illustrated by Ashley Walker.