Failed me for the last time…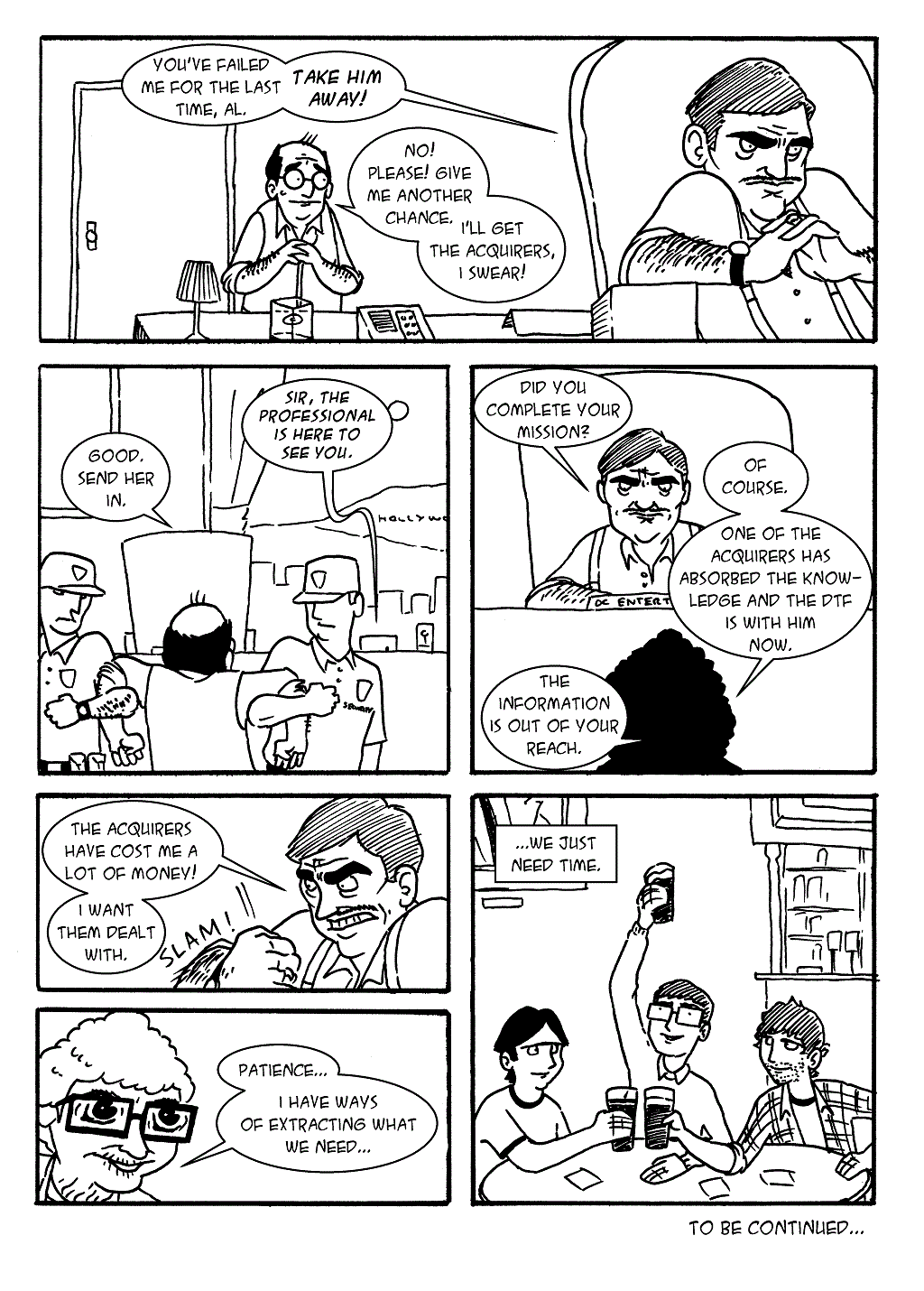 Well that is the end of our second or third arc, depending on how you count. It looks like the acquirers are setting up quite a rogues gallery. Next week we are starting a new arc with a hopefully less convoluted story line and with a little less male nudity.
Curious about The Acquirers? Read more about the comic here.
Written by Stephen Flockton and Illustrated by Ashley Walker.