Finally… I have found a book about writing that actually makes me want to write stuff.
The write stuff
I have always wanted to be a writer.
When I grew older, there was a lot of talk about being a writer but not a whole lot of actual writing. I would fill notebooks, but never work something into even a short story, let alone try to write a novel. I finally pushed myself to apply for a Creative Writing course (the Diploma at Oxford University) – hoping that the structure, the deadlines, and the support from a community of peers would help get me over the hump of 'talking about writing' and into the actual writing part. And it worked. Sort of.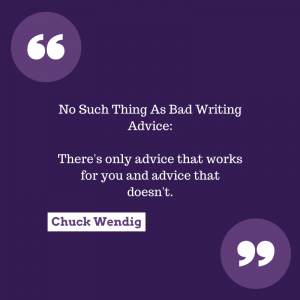 Once that structure was taken from me, it was hard to keep going; to motivate myself and actually believe that I had/have a shot at getting anywhere with my writing. Since then, I've become obsessed with working on my technique. I know that some people believe that too much work on technique can kill a writer's voice – or at least homogenize them too much. But for me, working on technique is a good way to get me to write without the pressure. I sit down and think 'I'm not writing to get something published, I'm writing for me, to improve my skills.' This is only a half-lie – and given it is a lie I tell myself, it doesn't really harm anyone.
However, what I have found is that most books and classes on writing skills and techniques are dryer than the Outback. While books that contain writing exercise after writing exercise can be a great way to get started, while working on them on my own it is far too easy to go 'nah, I don't like that one' – flipping through page after page after page and still not doing any actual writing. And like any 'aspiring' writer (although, Wendig tells me 'No more aspiring, dingbats' – 'If you write, you are a writer'), I have lots of questions. How do I keep the reader interested? How do I keep the momentum of the plot over an entire novel? How do I give the author enough info to stay interested without patronizing them? And so on.
I finally came across one of Chuck Wendig's books, 250 Things You Should Know About Writing. I haven't looked back since. He has now released The Kick-Ass Writer (in paperback – whereas most of his books on writing are ebook only). And guess what? It's kick-ass!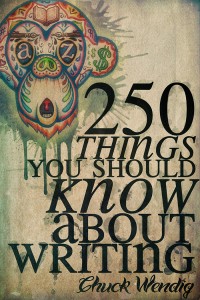 What have I learnt from Chuck Wendig?
Don't be an asshole.
If you're a writer, write. It's hard but keep going.
You aren't alone – all writers hate writing synopsis of their books and pitching stuff to agents.
Talk to people!
How to write a sentence.
Ask yourself questions while you write – as a reader might.
'The storyteller will find no original plots. But original stories are limitless.'
'Finish your shit.'
Toughen up.
To mention a few…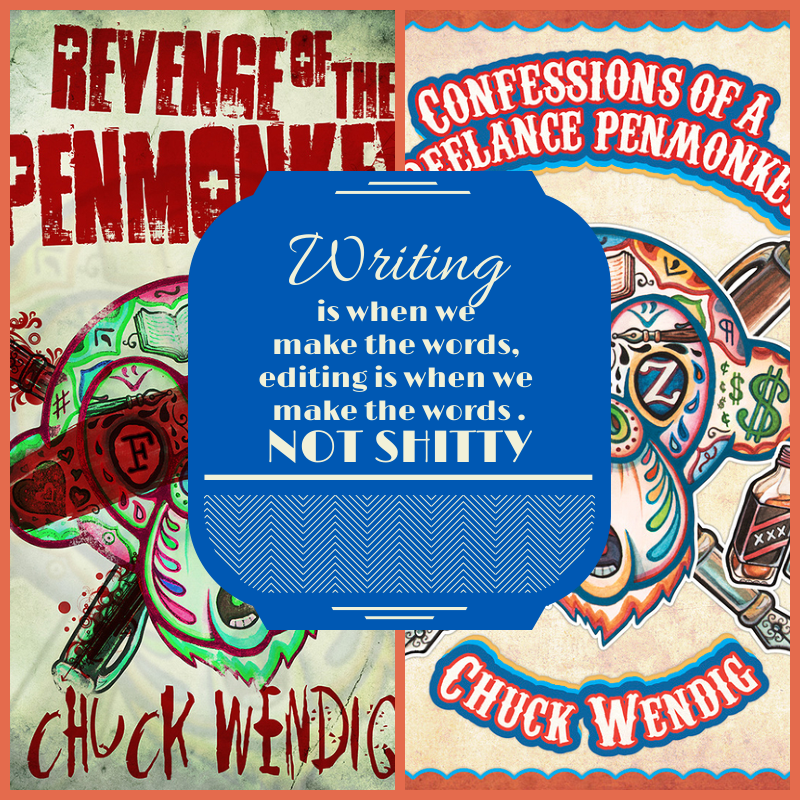 This might all sound obvious, and up to a point it is. He isn't telling you anything that could only be disseminated by him. He is imparting knowledge about writing and the publishing industry that is freely available if you bother to look. The difference is this: he gives us all this valuable writing info in a way that makes you actually want to read it. Most books on writing make me want to chew on a leather shoe and drool… and never ever write anything ever again. After reading any (or all) words of wisdom from Wendig, I want to grab my pen and paper and shut myself away from everything around me… and WRITE!
Who is Chuck Wendig?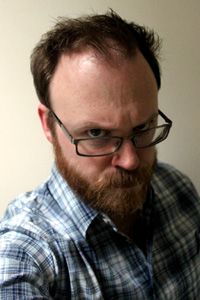 A writer. A loudmouth. A foul mouth. A penmonkey. A reader.
His writing exploits include novels, screenplays, and video games. He has published in the traditional (agent/publisher) route as well as using self-publishing. His work is available in print and digital. And he has a whole lot of opinions.
I recommend trawling through his blog, Terrible Minds. Read his books. And follow him on Twitter.
But most importantly… get out there and WRITE! 
If you still require some more encouragement, I'll leave you with a few quotes from the man himself:
'The Internet is like hot dogs: made of lips and assholes.'
'Gazing too long into the publishing industry is like dropping a fistful of acid and then staring into a backed-up toilet for days.'
'Readers are dicks. We want to read about bad shit.'
'Another note about "confidence": Agents have powerful sniffers and can smell the stink of your desperation from three blocks away.'
'Nobody ever said an active character had to be a smart character.'