I remember the lead up to the millennium. There was a whole lot of BS about the Y2K bug and people making a big deal out of the change in century. I didn't really see what all the fuss was about. To me, the coming of the millennium did bring in a new era: I discovered Prince. Sitting in the back of the car, I started hearing '1999' regularly on the radio. I wonder what brilliant man created such an awesome song…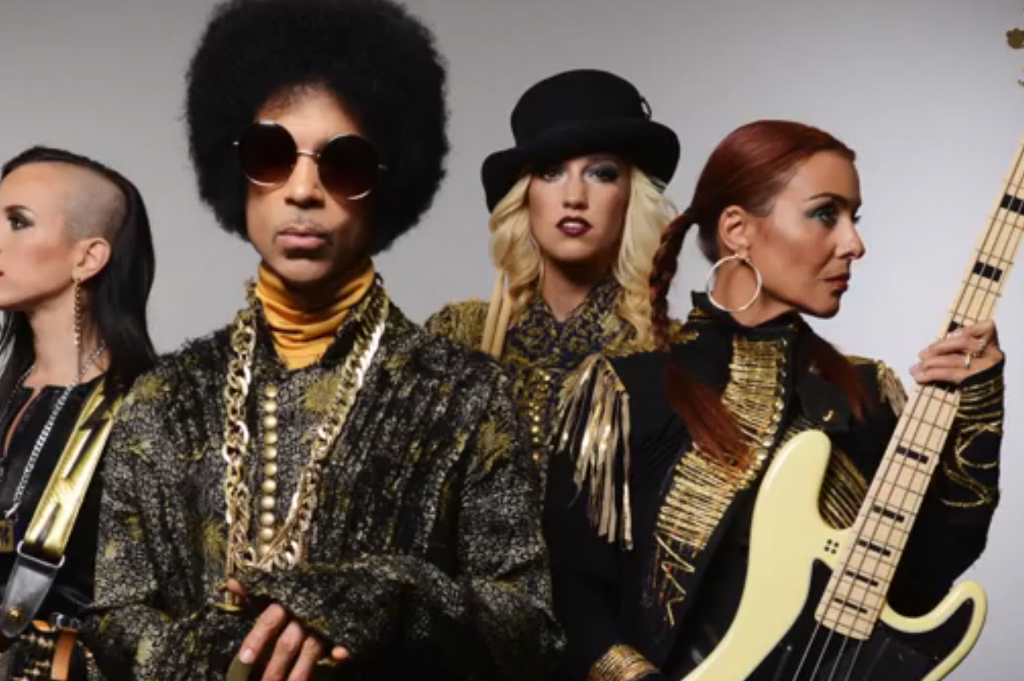 14 years later and I am still a mad Prince fan. I have collected all the albums – many both on CD and vinyl – tracking down the rare and out of print titles where I could (and you find them in the strangest of places, people don't know what gold they have right under their noses!).
My first attempt to see Prince in concert was back in 2008 at the ill-fated Dublin event. One of the saddest nights of my life was turning up to the arena to find that it had been cancelled – yep, that's right, I got all dolled up and actually WENT TO THE CONCERT, not knowing it had all gone tits up. Luckily, in 2011, my luck was better. Seeing him perform in Paris.
What I learned that night was that Prince is the ultimate showman. He performs with incredible energy and passion, while showing a great respect for the musicians and performers on stage with him. Seeing Prince live is better than drugs, better than sex, and better than all the money in the world. Yes, I might be biased, but can you just trust me on this one? If you ever get the chance to see him, spend the cash… you won't be sorry.
Setting the stage for his Purple Majesty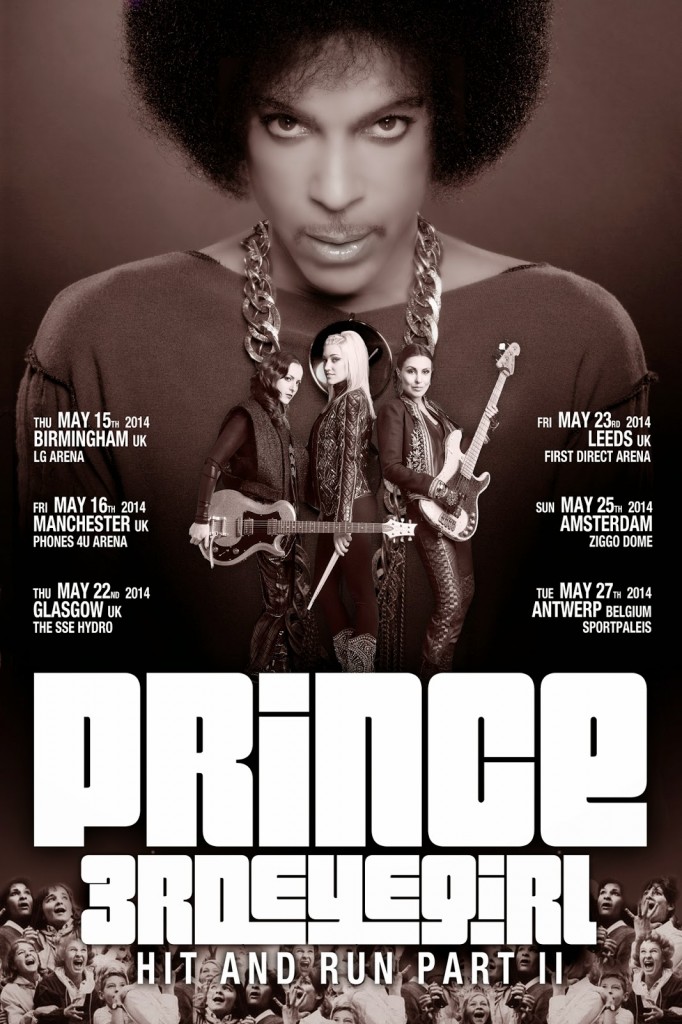 An email arrived in the early afternoon from the venue, saying that they had been 'notified' by the organisers that all attendees were requested to wear something purple. Short notice, Prince, but I had your back! At the venue, however, there was a sad lack of purple. Where was your purple pride people?!
The LG Arena itself left a lot to be desired. There was very little in the way of (good) food available, and the 'arena' is quite small. Calling it an 'arena' at all is generous. There were only three fairly small screens at the back center of the stage, nothing to the sides. Thankfully, Prince has enough charisma (despite his small stature) to fill a large room even when all the audience can't necessarily see him.
The performance was due to start at 8pm, but they didn't appear until almost 9. Admittedly, this crazy Prince fan was more than a little perturbed. It also didn't help that they turned off all the house lights – suggesting the start of the show – only to turn them all back on again a minute later – twice! By the third time, no one even started screaming until Prince's name appeared, projected in giant pink letters above the stage.
The Purple One reigns supreme
The show opened with 'Funknroll', a song Prince and 3RDEYEGIRL (his current band – Donna Grantis, Hannah Ford and Ida Neilsen) premiered earlier this year. The funk had well and truly arrived. Despite it not being a well-known track, it was a great opening set piece and had everyone dancing. It also introduced us to his awesome female band, who rock hard. But he quickly moved on to a crowd favourite, 'Take Me With You' from 1984's Purple Rain, with a heavy bass presence.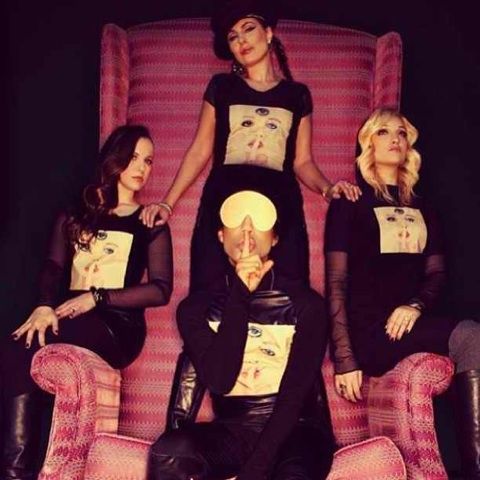 A string of hits to follow kept the audience energized. While there might not have been as much dancing or singing along to his new stuff, his 'face melting' (thank my partner for that image) guitar solos kept everyone on their toes. His genius with the guitar is striking – on occasion, the emotional articulation he created for the instrument could have been created by a vocal. I was surprised by the lack of enthusiasm for fan favourite B-sides 'She's Always in My Hair' and 'How Come You Don't Call Me Anymore', as they have always been favourites of mine.
The arrangement of 'Something in the Water (Does not Compute)' was spectacular. It gave me goose bumps, as Prince opened it on the Piano before moving to the guitar. It was easily my favourite arrangement of the night. The gradual increased volume of the song led into one of his new tracks with 3RDEYEGIRL, 'Pretzelbodylogic'. While I love this song, I think this was probably the weakest of the night. The music was too loud, drowning out the chorus completely. This might not have been such an issue for a well-known track, but for something this new, it really hurt the performance.
To end the show, Prince performed a 'sampler set', fusing together several of his biggest hits. He performed this section mostly on his own – yes, the man really is that good. Prince is a consummate professional and will give the audience what they want – his hits – but he is also human. He would get bored of playing the exact same thing time after time, so he plays with the arrangements of all the songs. As a long time fan, I love this. It makes it so much more exciting, keeping the songs fresh. But if you are the kind of person who just wants to hear the songs performed as they were recorded, I recommend you stay home with your CDs.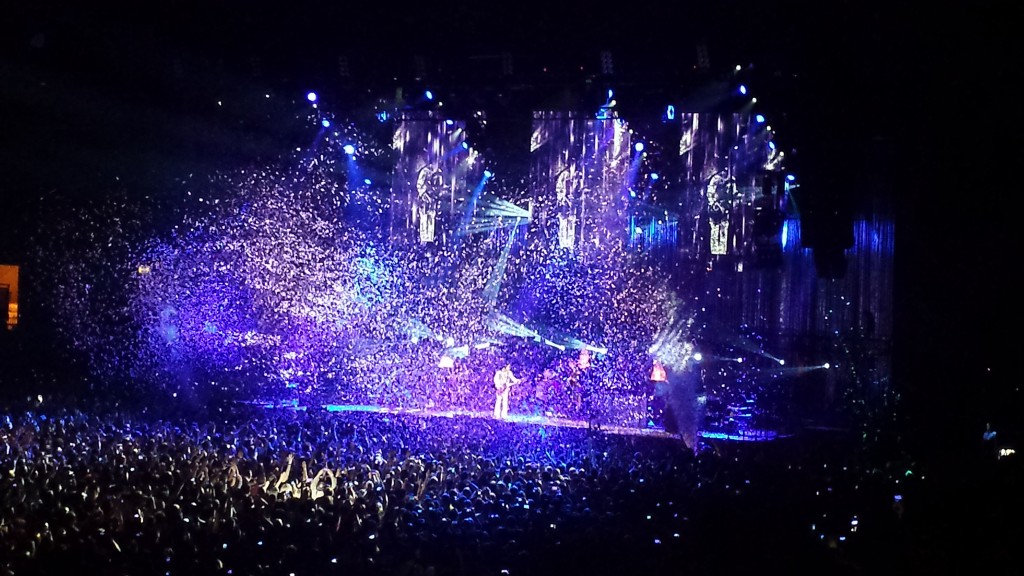 While this performance was a lot more serious than the playful performance I saw in Paris a few years ago, it was absolutely brilliant. I defy anyone – fan or not – to experience a Prince gig and not come out of it singing his praises. If you ever get the chance to see Prince live in concert, do it. Trust me, whatever the cost, it is worth it.