I love Christmas. Wrapping presents is my favourite thing in the world – making all the wrapping match and yet somehow individual and lovingly crafted. I prefer wrapping presents to receiving them, though having said that, I'm as good a selfish capitalist as the rest of you, and revel in material possessions. And don't get me started on all the food…
But not everything about Christmas is wonderful. It's like anything really, no matter how much you love something (or someone), there's always that little annoying thing about it/them. Let's take an innocent example: hot chocolate. I love a good hot chocolate with all the trimmings – marshmallows and piled high with whipped cream – but I hate that no matter how well I stir it, the bottom of it always ends up far too sickly.
I am going to reach out to my inner Scrooge and share with you some of my most hated parts of Christmas. What Christmas related songs, films, activities, etc do you hate?
Awful Christmas music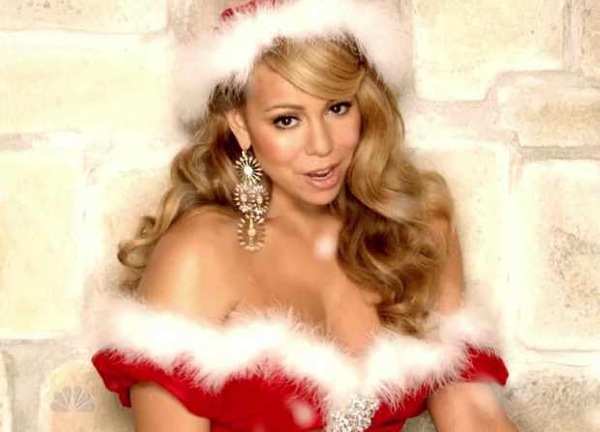 I love the crooners, old and new (seriously, everyone should listen to Seth McFarlane's Holiday for Swing, it's really good). I even have a soft spot for the 'Christmas Handbells' album my mother had when I was growing up. But there are a lot of truly horrendous Christmas songs out there. The biggest offenders are the pop artists trying to cash in on the money maker called Christmas. Sure, some of them get away with it, Mariah's vocal acrobatics on 'All I Want For Christmas' has crossed over into the land of a 'classic'. I have always loved 'Santa Baby' by the gorgeous Eartha Kitt and even enjoy a bit of Shakin' Stevens' 'Merry Christmas Everyone'. Prince's classic (if you ask any Prince fan anyway) B-side 'Another Lonely Christmas' is also brilliant, especially if you are drowning your sorrows in a lot of liquor, but the horrific far outweigh the number of greats.
There is one awful Christmas song in particular that sends me into a crazy rage (and no, it's not Paul McCartney's out of tune warbling, though that comes in a close second). The song I am referring to is one that I never came across living in Australia, but since I moved to the UK I have found it inescapable. They love it over here and play it non-stop once December rolls around. I would rather be deaf than have to listen to this song… 'Fairytale of New York' by The Pogues and Kirsty McColl.
Terrible Christmas crackers
I like traditions as much as the next dork, but I don't get the terrible Christmas crackers tradition. Why do we pay through the nose for bad jokes that we've all heard a hundred times before, tissue paper crowns that are NOT one size fits all, and plastic choke hazards. If you want something a little classier, maybe full of chocolates instead of useless junk that goes into the bin along with the food scraps you have the privilege of selling your left kidney to be able to afford luxury crackers.
Why not try making your own and filling them with chocolates and other goodies? It isn't as difficult as you might think!  http://blog.hobbycraft.co.uk/how-to-make-christmas-crackers/
Cheesy Christmas specials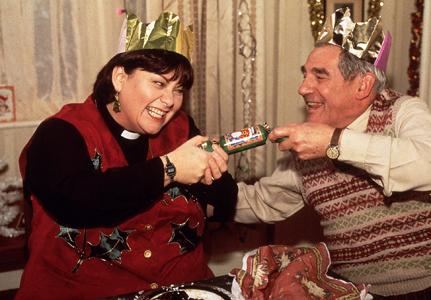 The 'Christmas special' is another tradition especially important in the UK. Almost every big UK series will have a Christmas special, and sometimes shows that have been off the air for years will come back for a special one off Christmas episode. While some of them are brilliant – I will not hear a word against any Vicar of Dibley Christmas specials you heathens! – there are plenty of terrible ones. Too many of them turn the sugar levels up to maximum so that we end up in sugar comas (having said that, I also would advise against the horrendously depressing like Downton Abbey has a tendency to do – it is Christmas after all). The truth is, Christmas is a time when there's a lot of love around, but we're all human. Things don't always go to plan and we don't love everything about it. So stop feeding us some bullshit version of an idealized Christmas and give us something a bit more real.
While The Big Bang Theory is so bad now that it rarely even makes me smile let alone chuckle out loud, the second season Christmas episode, 'The Bath Item Gift Hypothesis' is one of the greatest Christmas episodes of a sitcom ever. Or maybe I'm biased by my own love of Leonard Nimoy?
Brussels sprouts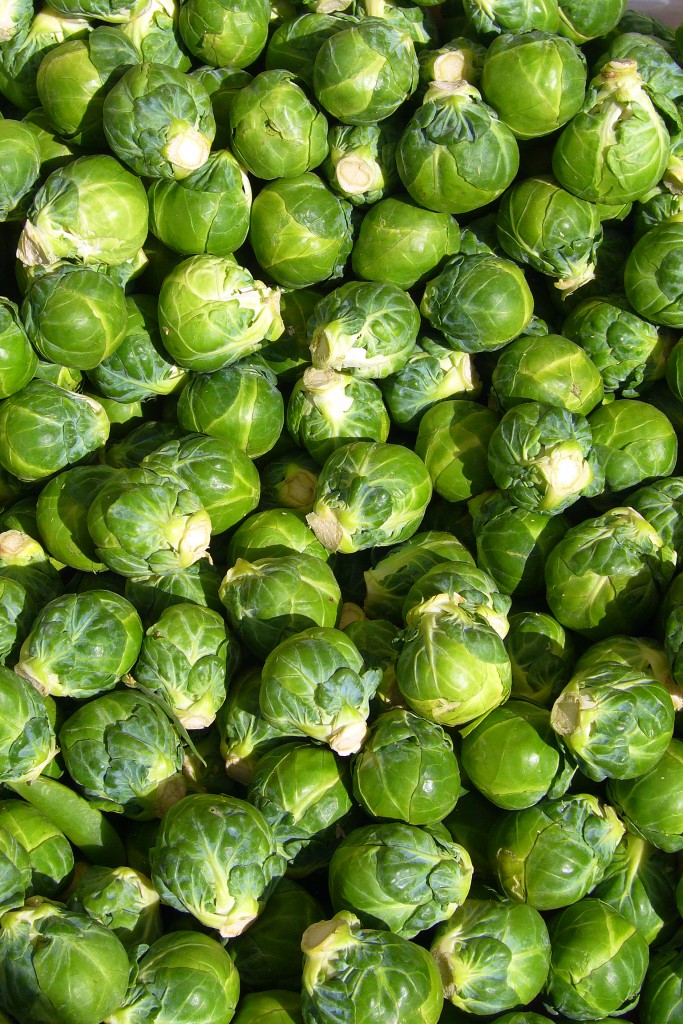 These are so awful they get a category all on their own. Year after year I have people try to convince me to give them a go. I always do and instantly regret it. I'm not a fan of cabbage, so why oh why would I ever like a tiny concentrated cabbage? And I am not the only one. These blights on the Christmas table (particularly in the UK) are more often than not left on an otherwise empty plate and scraped unceremoniously into the bin. As they should be.
Despite these annoyances, Christmas is still one of my favourite times of year. Though that might have something to do with it being acceptable to eat as much food (including chocolate) you can. There's no calories in Christmas food, right?!
What are some of your pet hates about the festive season?